Dollar Value Education Shop
Educational resources for development of financial literacy.
5Uploads
177Views
28Downloads
Educational resources for development of financial literacy.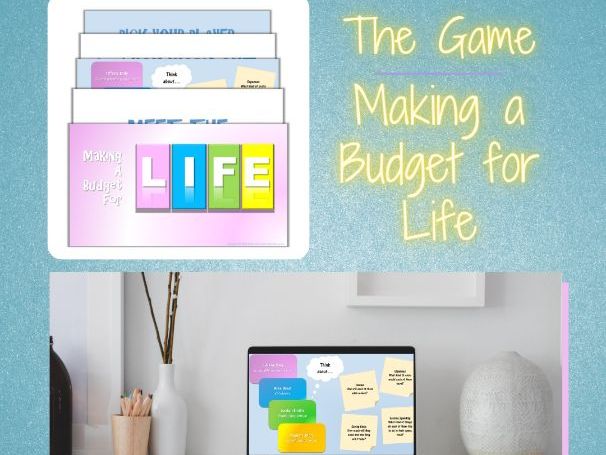 An interactive MS Power Point based game introduces financial concepts of personal money management, to help teenagers improve their financial literacy. The aim of this resource is to improve skills around budgeting and knowledge of important financial concepts related to this topic, including understanding income, expenses, and setting personal financial goals. The game focuses on four characters, with the student selecting a character and choosing a course of action for them based on the character's financial information presented in their profile. A "choose your own adventure" approach. Australian F-10 Curriculum Learning area: Humanities and Social Sciences Subject: Economics and Business Strand: Economics and Business Knowledge and Understanding This financial education and financial literacy resource is designed for classroom, e-learning, and one on one student to educator sessions such as for homeschooling. The content will be most relevant for high school students in the senior years. Product Specifications: Format: MS Powerpoint Pages: 23 slides
This lesson plans outlines five steps to introducing budgeting concepts to students. It is a great accompaniment to the interactive e-learning game, 'Making a Budget for Life: an Interactive Game'.
This worksheet is a great accompaniment to the 'Making A Budget For Life: Interactive Budget Game' presentation.
This interactive e-learning game covers key concepts for consideration when applying for a first credit card. The Interactive E-Learning Game aims to get students thinking about what factors most important in deciding which credit card is right for them. File Format: MS Powerpoint Slides: 8 pages
This interactive e-learning game covers key concepts for completing a tax return in Australia. The Interactive E-Learning Game aims to introduce some basic tax concepts, and get students thinking about what information is required when lodging their own return. Australian F-10 Curriculum Learning area: Humanities and Social Sciences Subject: Economics and Business Strand: Economics and Business Knowledge and Understanding Included in this download is one file. An Interactive E-Learning Game for MS Powerpoint. File Details Interactive E-Learning Game: Microsoft Powerpoint format - 8 pages