15Uploads
3k+Views
455Downloads
A comprehensive bundle of teaching materials and learning activities - created for a year 8 English classroom in Australia. The lesson includes: - an engaging PowerPoint introducing the features of a memoir - a journalling worksheet useful to gauge students' prior knowledge - a word search that presents various synonyms for "story" - an extract from the text entitled "Sure, Mum", with comprehension questions that follow
A comprehensive bundle of teaching materials and learning activities - created for a year 11 OP English classroom in Australia. The lesson includes: - an engaging PowerPoint about the bushman stereotype with explicit lesson objectives - an extended writing task that asks students to respond to a given topic - a poetry analysis task: 'The Ballad of the Drover' and 'The Never Never Land' - two posters to display in your classroom that draw quotes from Banjo Paterson's 'Clancy of the Overflow' and Henry Lawson's 'The Drover's Wife'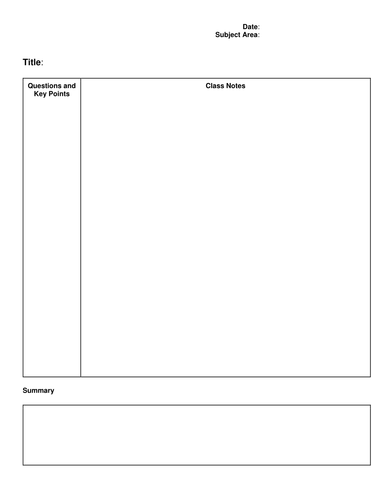 A simple template that will allow students to type or hand-write notes, using the Cornell method.
Providing differentiated scaffolding to a range of students is a mammoth task that takes time, subject expertise, and an understanding of learners. This resource aims to break down the complex task of writing a persuasive essay into smaller chunks. Originally created to pair with summative assessment, this can alternatively be used as a worksheet, homework, or lesson activity. Designed for use within English, this resource can be adapted for any year level or subject area as required. Features include: - ready to print worksheet - completed exemplar for teacher reference - step-by-step explicit instructions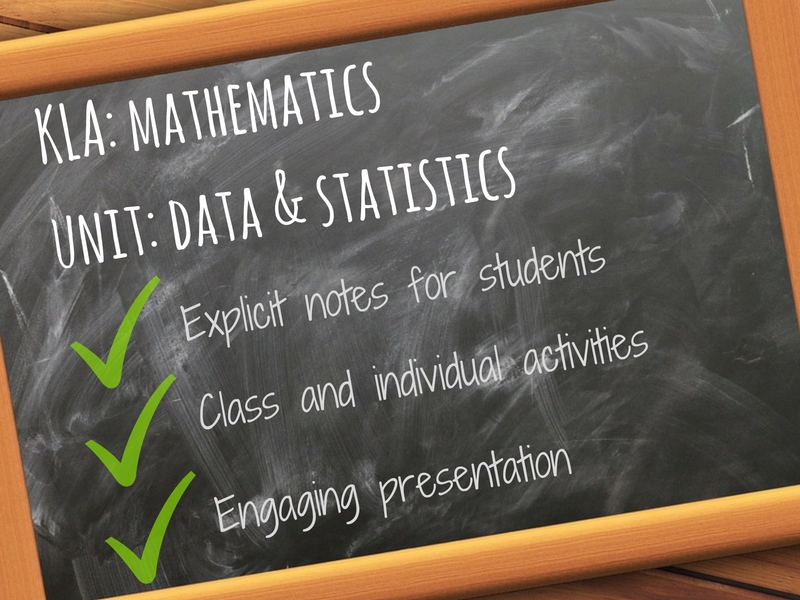 Perfect for a mathematical study of independent and dependent variables. Designed for use in a Maths A class, this could be easily adapted to a science lesson with the inclusion of controlled variables. Features: - Explicit instruction - Structured class and individual exercises - Use of images and graphic organisers to reinforce concepts
Four worksheet activities to reinforce new vocabulary covered in a year 9 History unit on WWI. Activities include: crossword, word search, matching activity, and a sentence-writing activity. Features include: - full and comprehensive answers - range of different activities to benefit different learning types and ability levels - vocabulary reinforces topics and ideas covered in year 9 WWI History
A colourful set of four posters demonstrating literary devices as used in canonical literature: - hyperbole, with a quote from Harper Lee's "To Kill a Mockingbird" - metaphor, with a quote from William Shaekspeare's "As You Like It" - simile, with a quote from J. M. Barrie's "Peter Pan" - symbolism, with a quote from William Blake's "Ah Sunflower"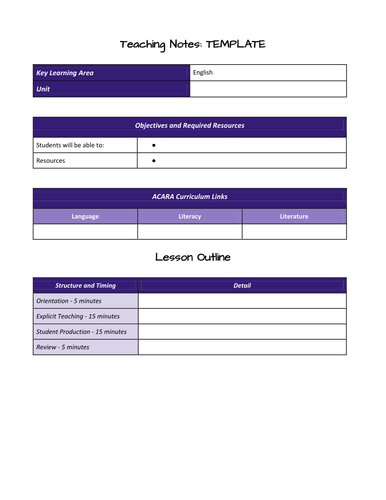 Lesson planning can be difficult, especially in the early years of teaching. After seven years of teaching, this is the template I have developed for use in my junior English classes. This resource has space for objectives, resources, and an outline of your lesson. PLUS - it allows me to make explicit which strand/s from the ACARA I am targeting. The scope and sequence template can be used for literally any subject or any year level.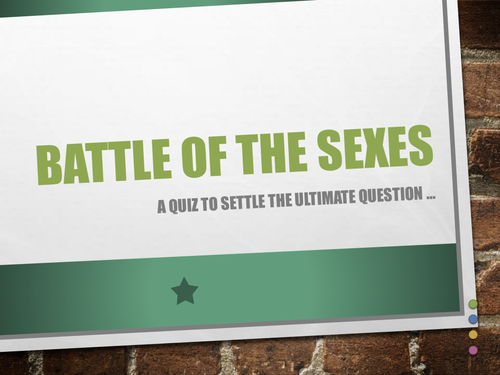 A fun diversion from regular lessons. Pitting the gents in your class against the ladies, there are three rounds (short answer, multiple choice, and music). Questions are as stereotypical as possible, though younger students might struggle to answer any, being 'before their time'.
An entire weeks' worth of lesson PowerPoints and worksheets! Perfect for a lower secondary or middle school English classroom, I have even designed eye-catching posters to support ideas explored in lessons. Use these lessons at the beginning of the unit - they will help you to access students' prior knowledge, build writing and comprehension skills, and introduce students to key aspects of figurative language.
FIVE ready-to-print original posters that will liven up your English classroom! Set contains: onomatopoeia, symbolism, personification, metaphor, and simile.
Beautiful posters that reinforce teaching and learning. Simply print, laminate, and display!
A colourful set of four posters demonstrating literary devices as used in canonical literature: - alliteration, with a quote from F. Scott Fitzgerald's "The Great Gatsby" - onomatopoeia, with a quote from Edgar Allan Poe's "The Bells" - irony, with a quote from Jane Austen's "Pride and Prejudice" - personification, with a quote from Robert Frost's "Going for Water"
A comprehensive bundle of teaching materials and learning activities - created for a year 8 English classroom in Australia. The lesson includes: - an engaging PowerPoint about Modality and Purpose with teaching notes - an extract from the text entitled "Alive!", with questions on modality, pronouns, and purpose - a creative journalling worksheet asking students to apply high modality words to their writing - a word search that includes advanced vocabulary from the Alive! text
A comprehensive bundle of teaching materials and learning activities - created for a year 8 English classroom in Australia. The lesson includes: - an engaging PowerPoint about Metaphors and Similes with lesson objectives - a scaffolded worksheet demonstrating the difference between literal and figurative techniques - a worksheet requiring students to identify, use, and create both metaphors and similes - comes with an answer key - two posters to display in your classroom - each with examples of figurative language from classical texts