13Uploads
4k+Views
4k+Downloads
A small bank of starters for any subject and any year group. All icons are from The Noun Project.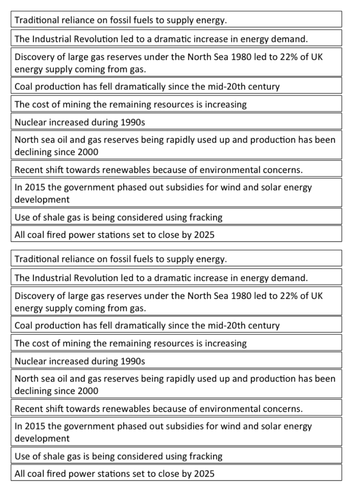 PPT for UK Energy Mix GCSE AQA spec. Activity - ordering UK energy mix changes over time.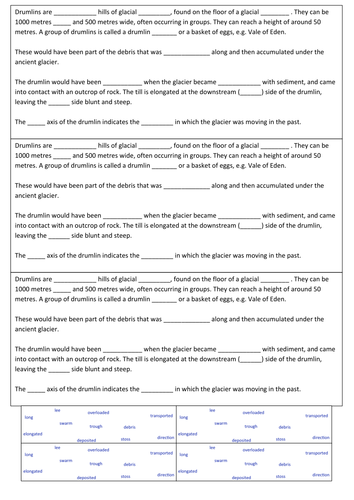 AQA Spec. Scaffold - differentiation at various levels for worksheets. Exam question scaffold in PPT.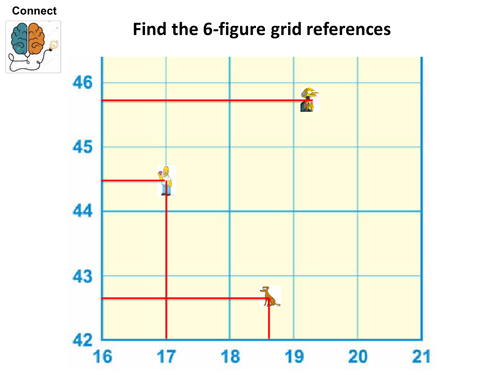 PPT presentation for GCSE map work (activities within PPT). AQA spec. Help sheet for glaciated feature identification.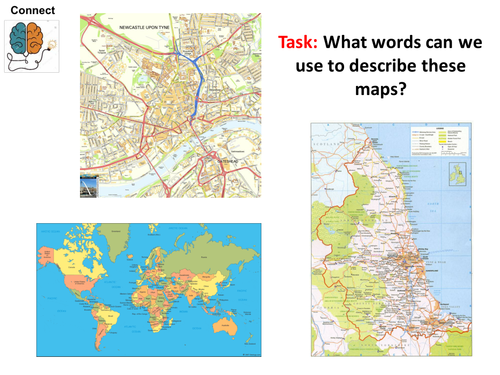 If the image doesn't show on Word, it is in the PPT :) Yeah 7 map skills - scale, plus recall of 6 figure grid references and compass direction.
Geography challenge. Various clues for some interesting places around the world. All icons are with credit from the creators on the Noun Project.
Image of the a GCSE grade tracker. Could be used after each end of unit topic, or each term. Stickers can be purchased through @blooming_stickers on Instagram or via my twitter @geomiss_s