7Uploads
323Views
202Downloads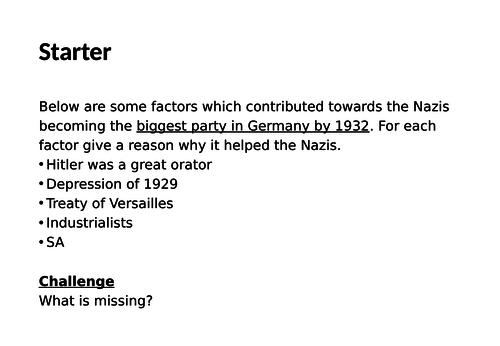 Suitable for KS4/5. Research lesson on some of the main members of Hitler's inner circle, followed up by reaching a judgement on the most significant.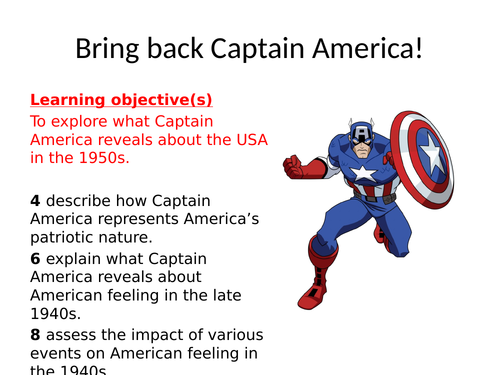 Fun and engaging lesson on Captain America and what he reveals about American feeling (fear of communism) during the late 1940s. Good introduction to the Cold War, Superpowers or Divided Union options.
Main activity involves linking causes of the Depression to the features. All resources provided with modelled link. Requires Edexcel iGCSE textbook USA 1918-41.
includes a variety of tasks with success criteria and WAGOLL.The activities require the use of the Edexcel iGCSE USA 1918-41 textbook.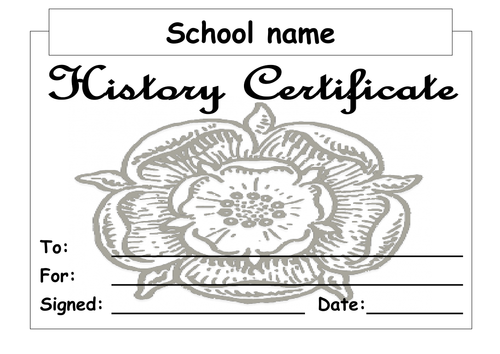 Three types of certificates that I use for each year group (but can easily be adapted). I print the posters on different coloured card and write on the details.