MakingSenseofEnglish's Shop
187Uploads
17k+Views
4k+Downloads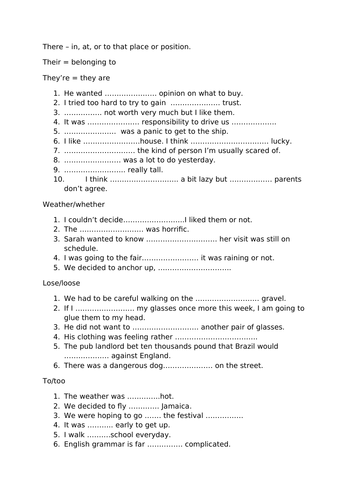 Two page worksheet with activities on homophones. A range of common homophones used. Lots of sentences with missing homophones and students have to insert the correct one out of the options given. Extension activity for students at end so that they can write independently using a range of homophones. Easy to understand and helpful to build essential literacy skills. Reviews are appreciated.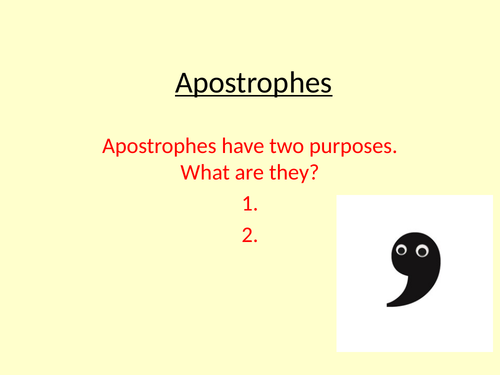 At least an entire lesson on apostrophes. A range of activities that help students use apostrophes for contractions and possession. Includes examples, extensions, misconceptions. Great resource for different ages as it is useful to remind students regularly. Can be used as part of a grammar scheme or used when writing creatively or non-fiction. Used many times, with always successful outcomes. Reviews are appreciated.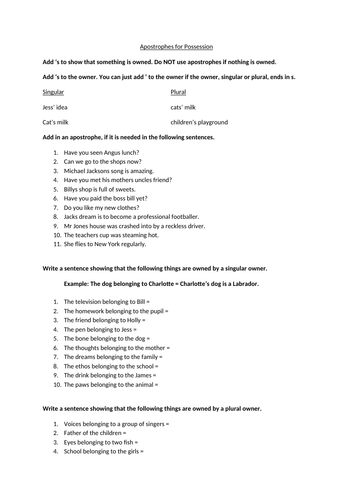 Apostrophes for Possession Worksheet with answers A worksheet with three activities that test students on using apostrophes for possession. Instructions, examples and answers included. Activity one - students decide whether or not to put an apostrophe in a sentence depending on whether something is owned. Activity two - students write a sentence using apostrophes to show that there is a singular owner. Activity three - students write a sentence using apostrophes to show that there is a plural owner. Reviews are appreciated.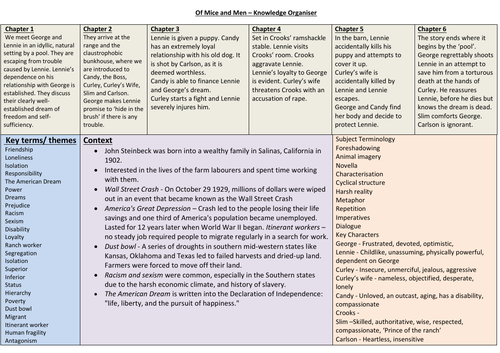 Of Mice and Men Knowledge Organiser A knowledge organiser with key vocabulary, plot and key quotations per chapter. Reviews are appreciated.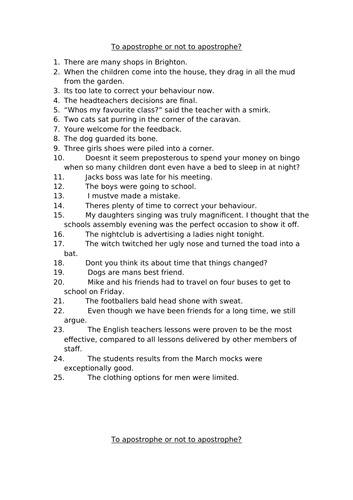 To apostrophe or not to apostrophe worksheet A worksheet with 25 sentences. Students have to identify which sentences are missing an apostrophe and add it in. Tests students ability to identify missing apostrophes so it helps with proof-reading. It tests whether students understand why they need to use apostrophes. Includes answer sheet. Reviews are appreciated.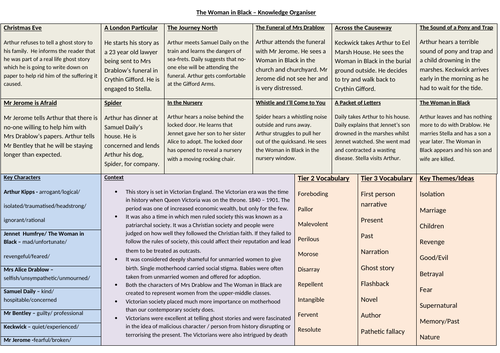 Detailed knowledge organiser for The Woman in Black. Includes: context Key quotations per chapter Key characters Summary per chapter Tier 2 Vocabulary Reviews are greatly appreciated.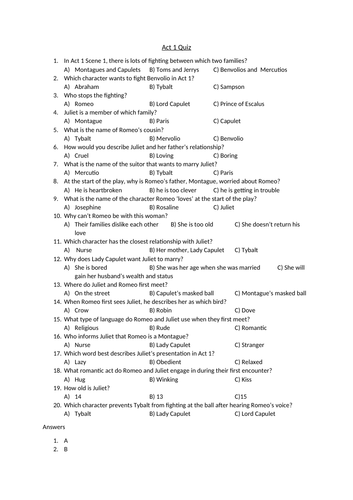 A worksheet with 20 questions with multiple choice answers. All based on Act 1 of 'Romeo and Juliet'. Great way to test students' understanding of main plot and character. Answers included. Great revision activity/starter/plenary.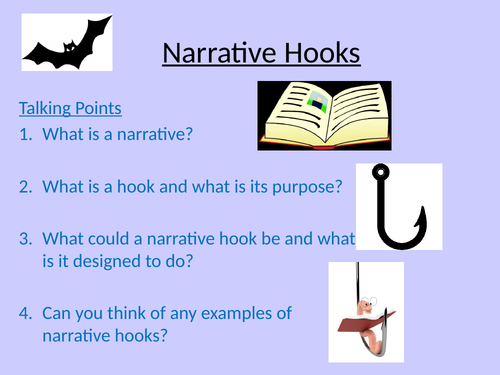 A lesson on creating and recognising narrative hooks. Includes openings from horror genre and students have to write down questions they have. Students try to create their own copying a style of their choice.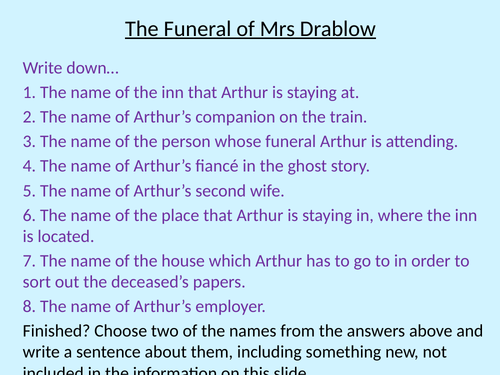 Lesson 7/8/9 (The Funeral of Mrs Drablow) Lesson 7 is based on the first half of the chapter 'The Funeral of Mrs Drablow' focusing on the description of The Woman in Black. There is a starter based on previous reading, an opportunity for students to find quotations and write their own analysis. Scaffolding sentences provided and models. Lesson 8 has a fill the gap activity and a quiz based on the chapter. Lesson 9 is a detailed lesson requiring students to complete a task comparing the first and second encounter with The Woman in Black. Includes model analysis and structure for students to use, including suggested quotations. Also includes a quiz based on the reading of the chapter.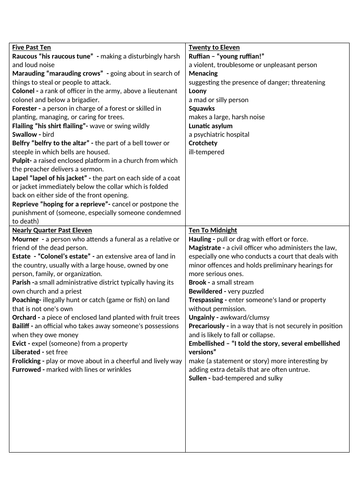 More challenging vocabulary from each chapter of Private Peaceful with definitions. Could easily be printed and stuck in books Reviews are gratefully received.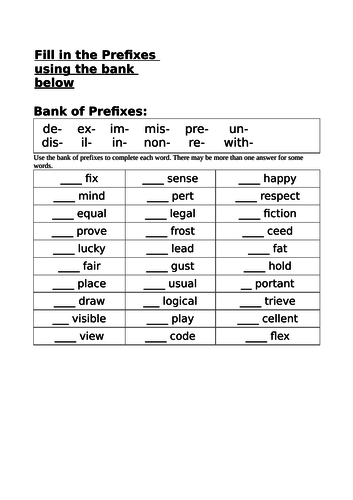 Students write down the prefixes that fit the word given. Three worksheets provided.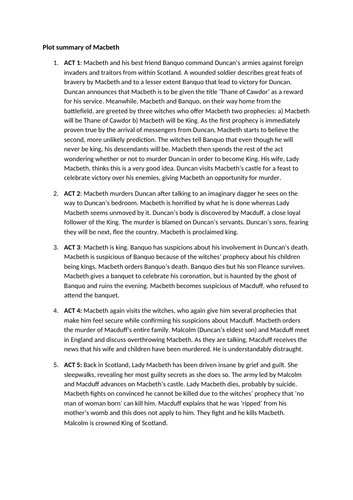 A one page plot summary of Macbeth that could be used for revision or referencing. Useful to give to students for revision or to keep in books.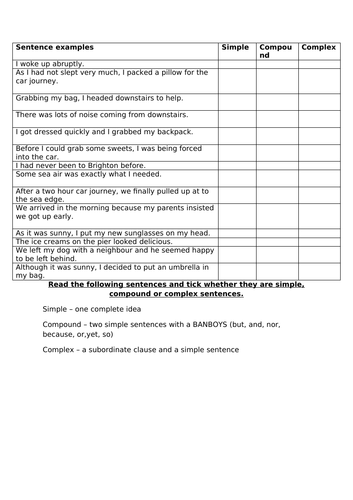 A grid with a range of example sentences. Students have to decide whether each sentence is simple, compound or complex. Instructions included. Easy starter or revision for lots of different ages. Helps with grammar and understanding of how to structure ideas.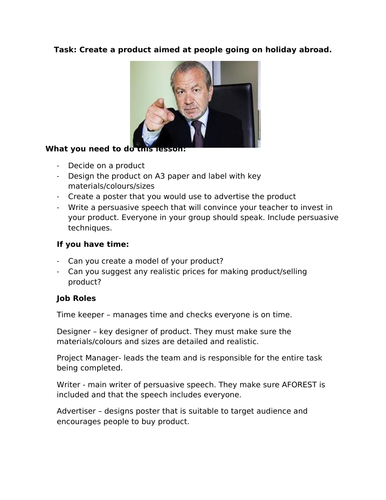 A worksheet with instructions for a group to complete an 'Apprentice' task. Includes a project challenge with instructions for work to complete in the lesson and job roles to allocate. By the end of the lesson, students should present their work(or the following lesson). Great for group/independent work and getting students to think creatively.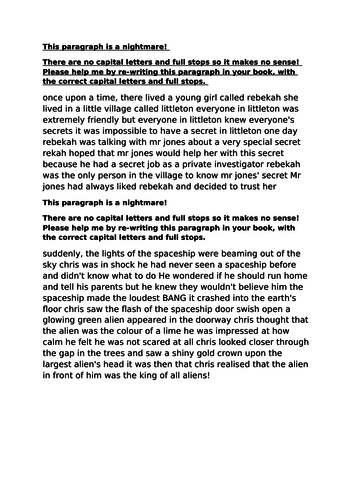 A worksheet with two paragraphs that have no capital letters and full stops. Paragraphs are made up of simple and compound sentences and works well when teaching these concepts. Reviews are greatly appreciated.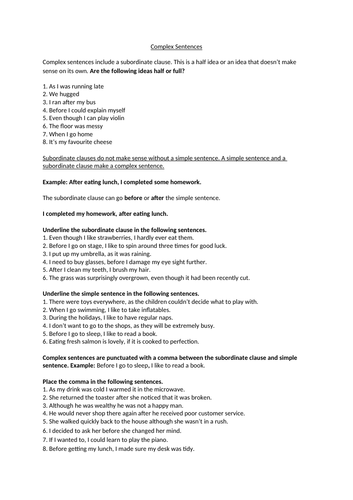 A complex sentences worksheet that helps students understand how they are constructed. Activity one asks students to identify subordinate clauses so they can recognise a key component of complex sentences. Activity two and three involves students underlining the subordinate clause or simple sentence in example complex sentences. Activity four involves punctuating complex sentences accurately. Great activity to start with before students write their own. It is perfect for lots of students of different ages as students need constant reminding of how to construct and punctuate sentences accurately. Includes instructions and models for each task.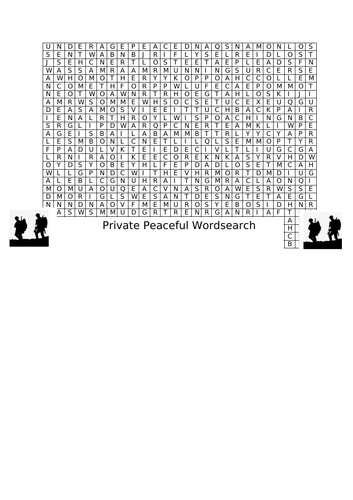 A detailed wordsearch based on key ideas in Private Peaceful by Michael Morpurgo. A small extension is included. Teacher answer worksheet included. Reviews are greatly appreciated.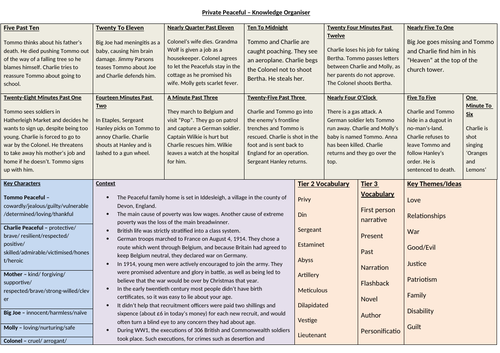 A detailed knowledge organiser for Private Peaceful. Quotes are broken down by chapter and focus mainly around the theme of war and Tommo's viewpoint such as his admiration for his brother. The organiser also contains contextual information, plot information, characters and vocabulary.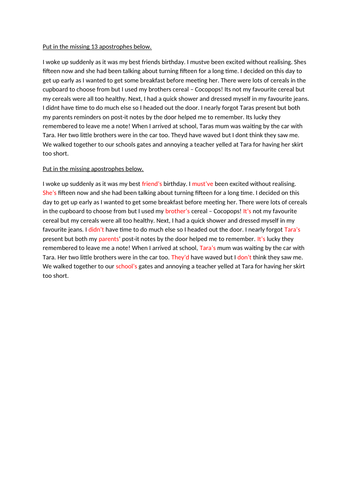 Missing Apostrophe Activity/Starter A paragraph with 13 missing apostrophes. Students have to find them and place them in the paragraph. The apostrophes needed are both for contractions and possession. Great starter or short activity to remind students about checking work and using apostrophes correctly. Can be used for a range of ages. Reviews are appreciated.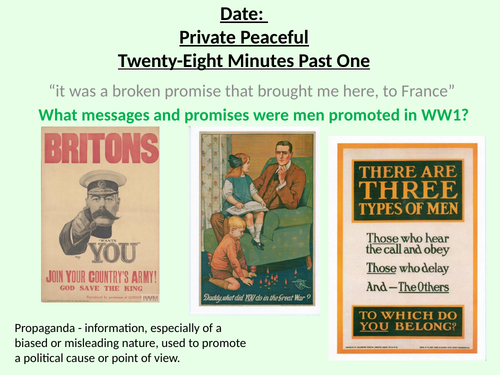 A well-resourced, effective lesson on chapter seven (Twenty Eight Minutes Past One) of Private Peaceful. Could potentially be split into two lessons due to amount of resources. Includes: Contextual information about enlisting, propaganda, Second Boer War, Battle of Marne, boy recruits Includes a detailed quiz of events within the chapter with answers Includes an activity that involves matching quotes with persuasive techniques from the sergeant's speech. Includes key vocabulary with definitions Explores Tommo's motivation to enlist. Well-suited for upper key stage 2/lower key stage 3. Reviews are greatly appreciated.