Meridian
High interest learning resources for the Middle School student - fun, challenging and varied.
63Uploads
12k+Views
3k+Downloads
High interest learning resources for the Middle School student - fun, challenging and varied.
Personal, social and health education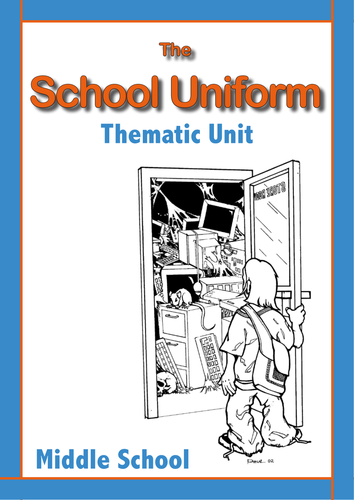 The School Uniform is always a matter of conversation and debate in schools and this thematic unit explores various aspects of the School Uniform discussion. As a thematic unit it covers a variety of topic starters including colour charts, infographics, budgetting, design, debate, SWOT analysis and more. A thematic study is always great for the creative teacher who can use these study starters to explore different directions around a them. The package is attractively presented and provides two pages of teachers notes to assist in further study explorations. My kids thoroughly enjoyed working through the topic - as expected, there was much debate! 25 pages (The pages shown here are samples only) 1 week duration

From time to time a special visitor comes to the school and your class might be called on to ask them a question. How often is that question very ordinary, may be a bit embarrassing, and sometimes it may not really excite the visitor? I have used these worksheets to prepare my students to come up with some more interesting questions to ask the visitor to the class or the school. My students sometimes also need to visit a local politician or business person as part of a class project, and I use these worksheets to again prepare them for the visit. I find these type of interpersonal communication skills so important for later life and that's why my store is full of activities around public speaking, using humor and interviewing techniques. I hope you find this pack useful to start the topic of interviewing.

One of the most common events that will happen to anybody who enters work life, will be to participate in meetings. It is important for Middle School students to start learning how to conduct themselves at meetings, and to learn about meeting procedures. This pack of worksheets includes activities on: creating an agenda note taking being a chairperson taking minutes proposing a motion Have fun conducting your own class meetings once these worksheets have been completed. Learn more about the author at Malcom Brown I'd be really disappointed if anyone is not happy with these packs, so if that's you, please get back to me and your money will be very happily refunded. I'd really like some feedback too, so all comments most welcome.