62Uploads
11k+Views
3k+Downloads

Simple yet effective lesson to get students thinking about language analysis. Focus is on implicit and explicit meaning as well as the effectiveness of language in particular.

Entire unit of work covering advertising. Material includes focus on pre-production, advertising terminology, model answers and advert analysis worksheets.

Autobiography scheme of work suitable for Year 7 or 8. #GCSE #English #Scheme #Autobiography

Quick revision lesson of Curley's wife including a writing frame to support students answers. Learning Objective: To analyse Curley's wife's in detail. STARTER: Write a list of on what you think a woman in 1930's America was expected to be like. E.g. A woman in 1930's America would be... What is a 1930's woman? Women were stereotypically (normally) seen as housewives although some women worked in factories. However they were never given the same credit as men. Women were typically seen as well dressed. They were shown to be dressed up to look their best for their husbands. Hollywood glamour was popular at that time. The film industry was booming. Curley's wife appears to be fond of the colour red. The colour red could symbolises a few things about Curley's wife. It could indicate that she is an attention-seeker as red is a vibrant colour which hardly goes unnoticed. Also, red has connotations of danger and it could signify that she could be a danger to Lennie, especially because the girl in Weed had a red dress which resulted in Lennie having to leave his last job.

Eiléan Ní Chuilleanáin 2015 Higher Level Question: "Ní Chuilleanáin's demanding subject matter and formidable style can prove challenging." Discuss this statement, supporting your answer with reference to the poetry of Eiléan Ní Chuilleanáin on your course. Fully worked sample answer/essay in response to the 2015 question. As Eiléan Ní Chuilleanáin is a 2018 female poet, this is the ideal style of essay to prepare for the 2018 exam.

1 bundle. 3 great resources. 2 female poets, King Lear themes and character quotes. Poetry essays covers the 2011 Boland essay and 2015 Ni Chuilleanain essay. Get your students prepared for the mocks and Leaving Cert by providing them with the essays and notes they need to excel.

King Lear quotes on themes and characters. Perfect revision tool. Theme of Evil Theme of the "Natural Law" Theme of Sight and Blindness Theme of Justice Theme of Power Theme of Gods Theme of Filial Ingratitude Character of Edmund Character of Lear Characters of Goneril and Regan Character of Kent Character of Cordelia Character of Gloucester Character of Edgar

The following short stories are included: The Landlady by Roald Dahl All Summer in a Day by Ray Bradbury Charles by Shirley Jackson A Christmas Carol by Charles Dickens Harrison Bergeron by Kurt Vonnegut, Jr. New Boy by Roddy Doyle Note to Sixth-Grade Self by Julie Obringer Raymond's Run by Tony Cade Bambara Thank You, M'am by Langston Hughes The Two Brothers by Leo Tolstoy

Chapter questions for A Monster Calls by Patrick Ness. Enjoy!

Excellent and emotive lesson based on Simon Armitage's 'Out of the Blue'. Students task is to write a series of diary entries based on the event. Please use this video: https://www.youtube.com/watch?v=ufZey15WTAk

Engaging and fully resourced scheme of work focusing on ballads. Ideal for Year 7 or Year 8.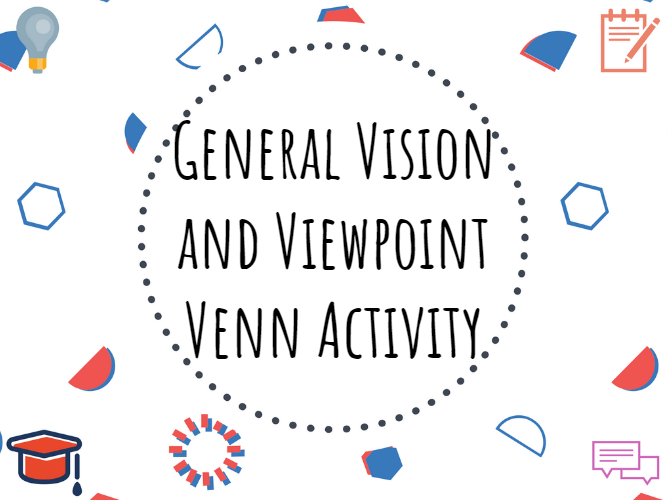 Venn diagram activity for use in comparing three texts for the Leaving Cert: Juno Big Maggie The Spinning Heart

Lesson 1 of an entire scheme. This lesson is free of charge. LO: Understand the plot of the play and the relationships between the characters

L.O: Develop ability to infer meaning in a text. Must: create three questions to ask Karl based on the article Should: find evidence to answer the questions Could: create questions that require you to infer information. Find evidence to support your inferences TASK 1: Answer the questions that you have come up with as if you are Karl Pilkington. Remember the mark scheme Must: read reasonably well, identifying a range of details. Some supporting detail is used Should: interpret the text competently. Some ideas are developed. There is some supporting detail throughout. Could: thoroughly engage with the passage. Integrate an appropriate amount of supporting detail into the response TASK 2: How is language used for effect (Answer in the form of PEEA paragraphs)? What is Karl's first impression of the place he would be bungee jumping from? What impression are we given of the tribe? How important is the bungee ritual to the people of the tribe? How dangerous is the bungee jumping activity? How did Karl feel about participating in the bungee jump himself?

Lesson objective: To infer and deduce meanings and emotions MUST: Make inferences based on ideas from the text SHOULD: Make inferences from a different point of view COULD: Evaluate reasoning

Lesson based on short essay, 'The Adventures of the Soul by Anatole France'. Fully worked colour-coded model answer. PEE table incorporated to make analysis of language and word connotation as simple as possible.

Quick activity to get students thinking about imagery. Students are given emoji PDF document to try and match up with quotes from the poem. Answers supplied in presentation.

Intro lesson to the Show, Don't Tell technique inspired by Interstellar scene. Students will respond well to this thoughtfully structured and Interstellar inspired creative writing lesson. Lesson Objective: To write descriptively using the Show, Don't Tell Techniques Starter: Describe your thoughts as you are walking towards the spacecraft. Technique 1: Actions Having watched the scene from Interstellar now imagine you are one of the astronauts in the scene and describe some of the actions you took during the scene. Lesson progresses to focus on 3 other techniques: Thoughts, senses and feelings.

A series of emotive, stimulating and exciting creative writing lessons that are certain to illicit excellent responses from students of all abilities.