Miss Page's Shop
Computer Science and ICT Resources. Tell a friend! Leave a review!
30Uploads
2k+Views
976Downloads
Computer Science and ICT Resources. Tell a friend! Leave a review!

**KS3 Computer Science National Curriculum says: ** pupils should undertake creative projects that involve selecting, using, and combining multiple applications, preferably across a range of devices, to achieve challenging goals, including collecting and analysing data and meeting the needs of known users. The Website Design Scheme of Work is complete with all resources and instructions necessary to help teachers facilitate a creative project in their classroom. Pupils are given opportunities to elicitate client requirements and produced an end product. I have taught this Scheme of Work for two years to several KS3 classes, and it has been well received amongst each group. The independent and hands on approach to learning helps you to create an innovate and harmonious classroom environment.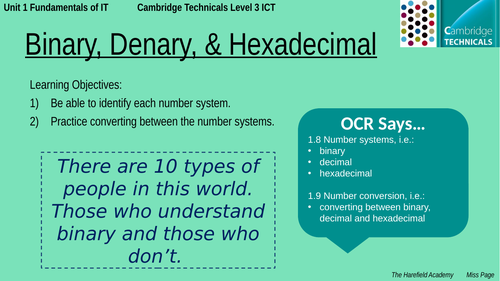 Use this resource to help you teach the different methods of converting between the number systems Binary, Denary and Hexadecimal.

Use this resource as a cheat sheet to support your pupils when they are writing algorithms.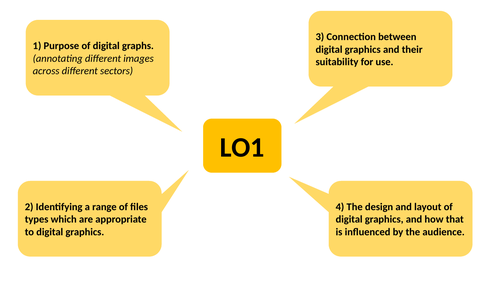 TASK BREAK DOWN Visual display of the tasks for students to use as a checklist

Use this extensive resource to help your pupils prepare for answering GCSE exam questions on System Architecture, memory and storage.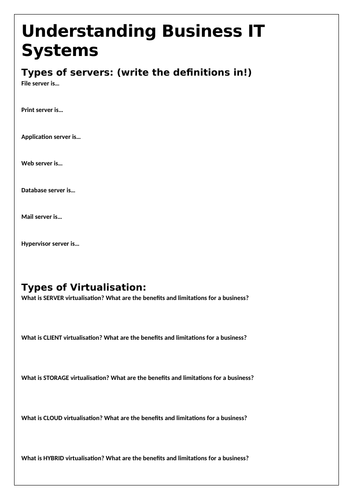 Use this work booklet to wrap up pupils learning for Unit 1 Fundamentals of IT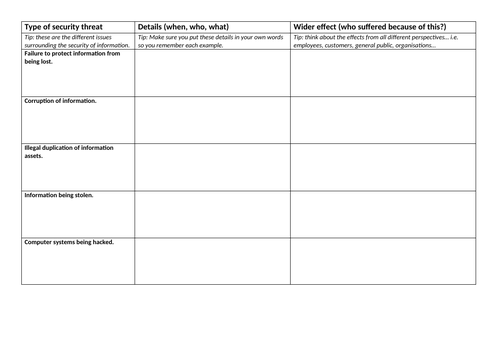 Use this worksheet to allow pupils the chance of explore the different security threats to information, allowing them to read about/discuss when these threats have happened in the real world. Great to help them recall for the examinations.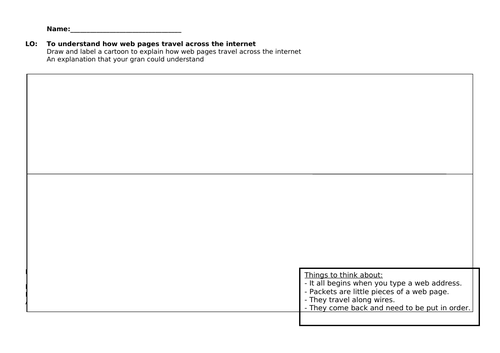 Use this differentiated task sheet to challenge pupils on their knowledge of packet switching.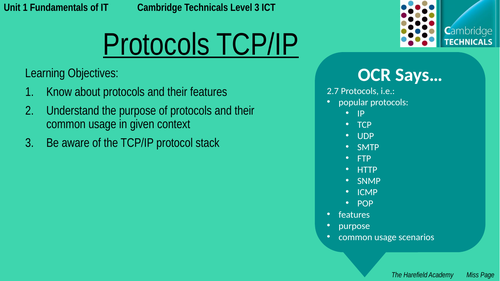 Use this resource to help you introduce protocols, with a focus on the TCP/IP stack.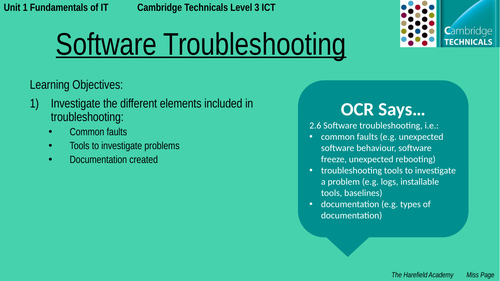 Use this resource to begin teaching the different elements included in troubleshooting software.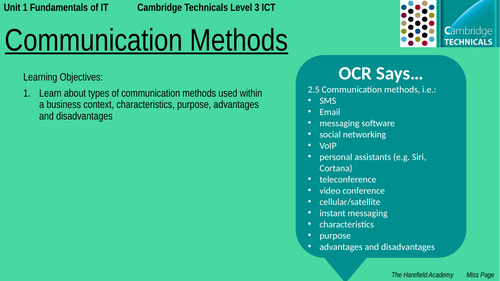 Use this resource to teach the different communication methods, their purposes, advantages and disadvantages.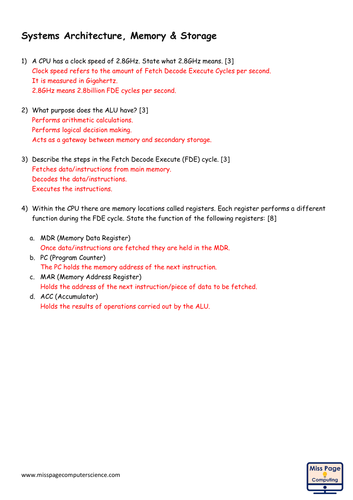 Use this assessment to test student's knowledge after learning Systems Architecture, Memory and Storage. Based on OCR GCSE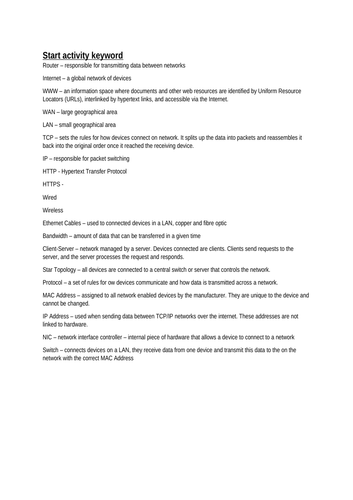 Use this lesson plan/resource to teach what the CPU is, its purposes, and the different components that make up the CPU.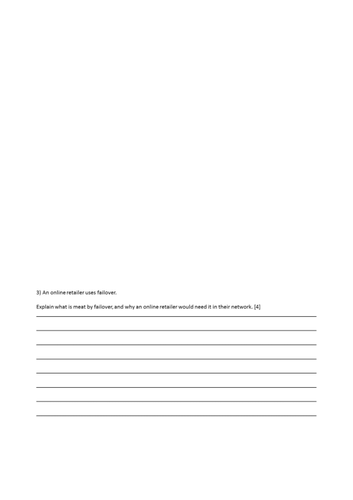 Use this resource to help you get your pupils ready to tackle exam questions surrounding network hardware and network layouts. Includes printable exam questions and answers.

I use all of these resources to effectively teach the Binary Logic unit to GCSE Pupils. The pack of resources is complete with: 6 different worksheets, all structured differently to keep things new for pupils logic gate and truth table worksheet cheat sheets, useful to both inexperienced teachers and pupils an assessment in both PDF and Word file types assessment answers 3 homework sheets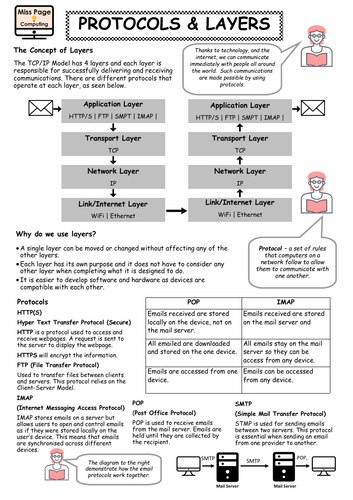 Allow your students the chance to master network protocols and layers. This file clearly demonstrates how and why layers are used, and describes the different protocols that makes communication between devices possible.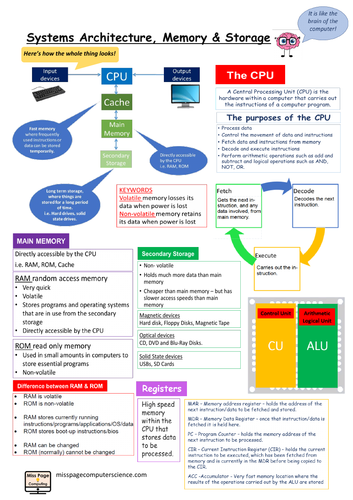 Use this information sheet to help your students master exam questions asking them to discuss the different types of storage methods, including why one is better than the other, in a given scenario. Help them discuss how different types of storage might impact the overall performance of the computer.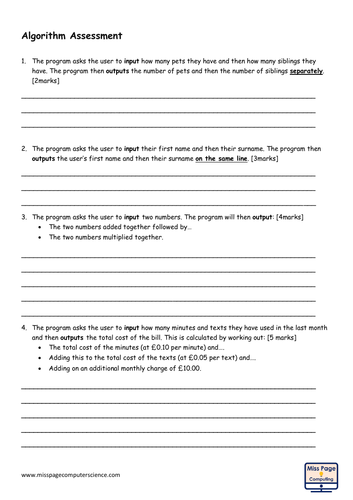 Use this to test your student's knowledge of writing algorithms using pseudocode. Tests ability to use input function, print function, and IF statements.