Active E
Physical Education for Primary Schools.
2Uploads
167Views
22Downloads
Physical Education for Primary Schools.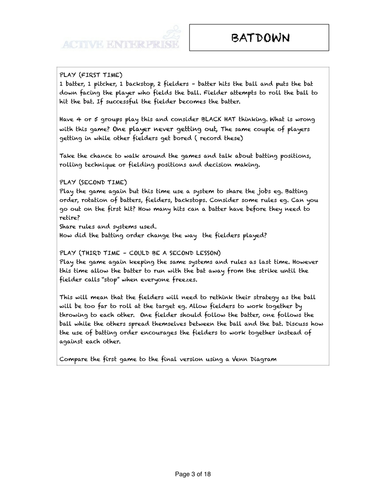 A great sequence for this old classic game. It follows a target games TGFU sequence and scaffolds learning towards social learning outcomes. This game sequence will take about 4 lessons including a skill session. also please visit https://www.facebook.com/ActiveEnterprise http://morgantim111.wix.com/activee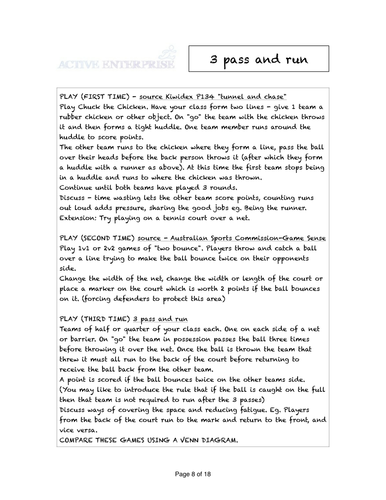 This is a really cool game for introducing ideas around defending and creating space in net/wall games. It works through a TGFU sequence and requires about 3 lessons to work through the sequence. If this sells well I will provide another 15 cards like this one.