Stuff For Teachers
Bits and bobs of all kinds.
9Uploads
24k+Views
13k+Downloads
Bits and bobs of all kinds.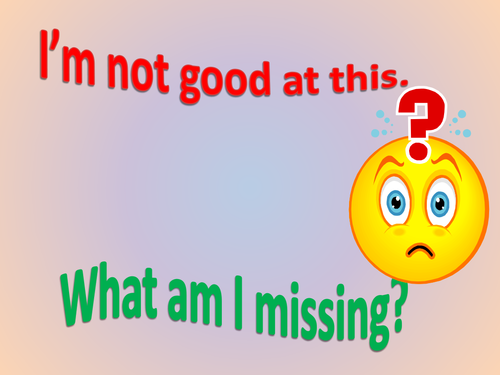 Having seen the fantastic display someone had done using these ideas (in the U.S. I think) I searched the web and couldn't find one that I could download so I made one myself. I have used the original quotes but just tries to make them more primary friendly. I do not in anyway take credit for coming up with the idea, rather I am sharing that great idea.
This is a simple non chron report that I put together for our Y4 and Y5's in their next topic. The images are freely available online. It is meant to be an illustrative tool showing the features of a non chron report. PLease enjoy it.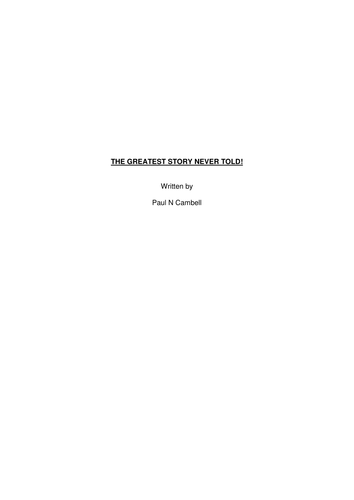 Not quite the usual Nativity, it sticks closely to the Bible story and also has some accurate, historical data too! It also includes bad jokes, silliness and an Angel with a slight attitude problem along with over dippy shepherds and argumentative wise men. Plenty for the traditionalist with something for those who like a bit of silliness too.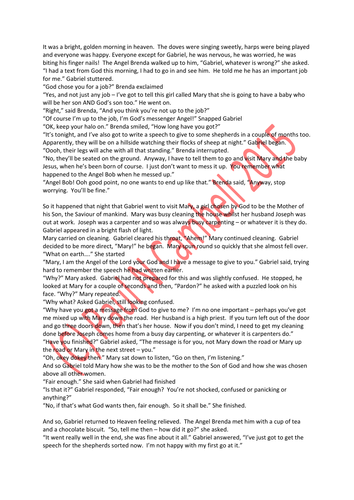 A Christmas Story about Gabriel and how he has to tackle the difficult jobs of announcing Good News. Told with humour and most likely not very factual.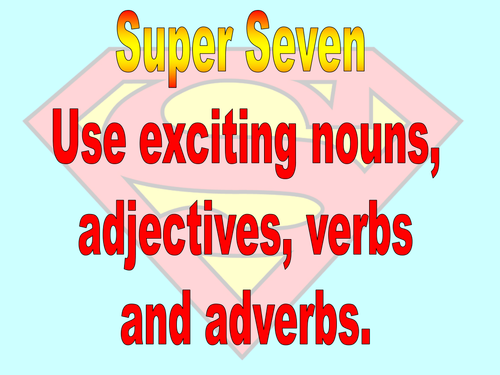 I put my hands up and say this is not my original idea. I came across this as I was leaving one school. It is a set of reminders of how to up level writing (of any kind). I just borrowed it and added my own background. It has proved incredibly useful and powerful to my Y4's. I have the slides printed, laminated and displayed as well as on our VLE.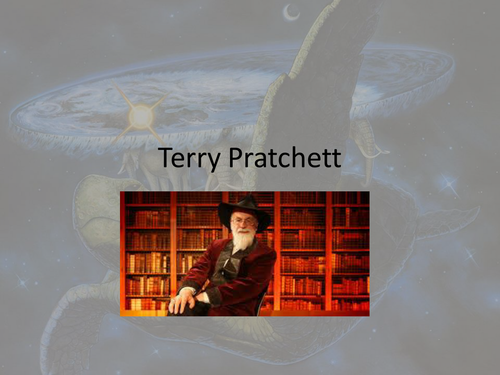 Using info and pics gleaned from the web, I have put together a basic introduction to Terry Pratchett. I am using him as the chosen author for my Y5 class.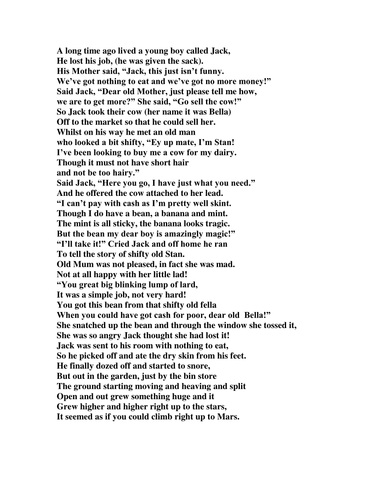 This was written for a Y3/4 class who were looking at writing poetry based on known stories. It has some schoolboy humour and also just silliness. There is a surprising end to the poem too. Enjoy it. Please note that this is meant for use in the classroom only. If you wish to use it for anything else then please contact me. Thanks. Also, please let me know how it was received by the children.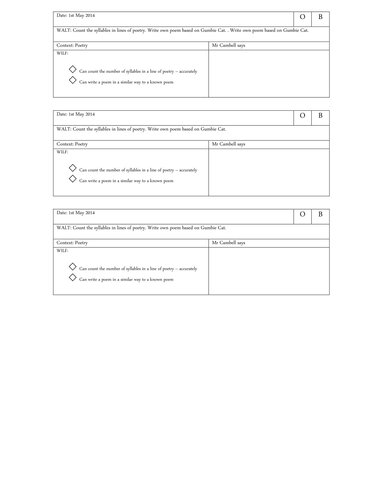 This is a modified version of something I used in a previous school. I have adapted it to fit the school I work in now. I have left it filled in so you can see how I have used it. It is brilliant for saving time at the start of a lesson (children not writing dates, L.O.s WALT's etc) and it is a valuable reminder to the children of what you are actually looking for. I have them differentiated for my various ability groups (6!). Several colleagues have found them useful as well. UPDATE MAY 2015: I have now added my modified version to incorporate the differentiated activity instructions (Bronze, Silver, Gold and Platinum) again, I have left it completed so that you get the idea of what can go where.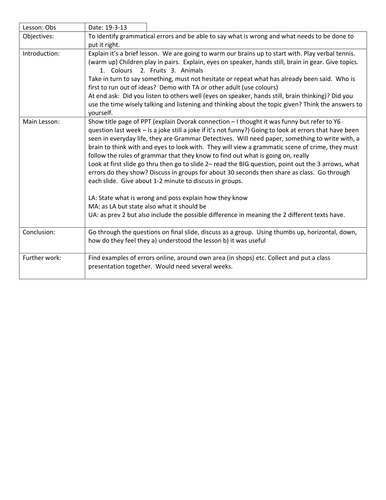 This can be used as a speaking and listening lesson as well as a lesson on poor grammar in the world around us. It uses images from the web that show how corporations and organisations employ appalling grammar. Can your children spot the errors and say why they are wrong and how they should be corrected - can you? (Please be aware that some of the signs are from America, but the grammatical errors are there nonetheless)