Little Learners Education Shop
Wonderful educational resources for your 'Little learners'
9Uploads
2k+Views
123Downloads
Wonderful educational resources for your 'Little learners'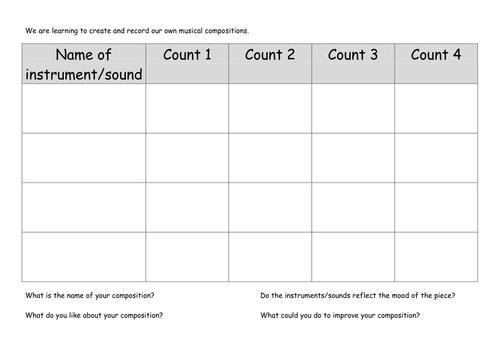 This amazing resource links music to literacy through use of The Rainbow Fish book. This pack includes: • Composition grid • Sharing the Rainbow Scales Group Composition • The Starfish Group Composition • The Little Blue Fish Group Composition • The Octopus in the Cave Group Composition • The Rainbow Fish Group Composition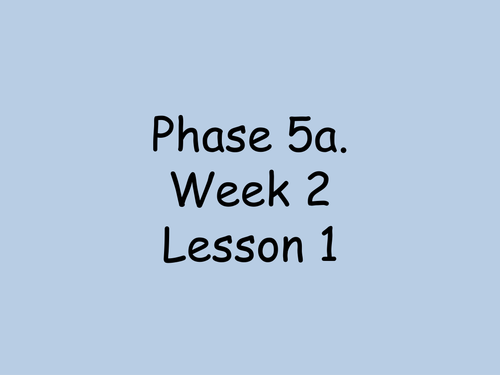 Carefully planned phonics lessons. Complete PowerPoint's to guide you through each of the sounds within phase 5. Week 2. ( oy, ir, er, ue, oo, aw, or)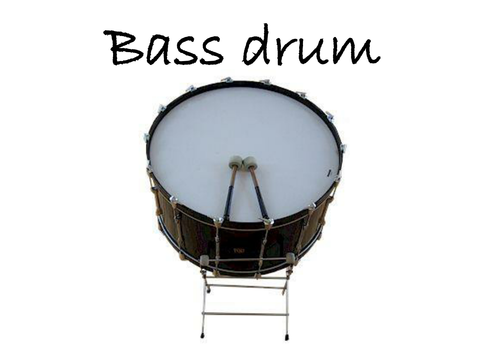 Help your children learn the correct instrument names. The cards have been used as bunting, labels, snap games, flash cards and on general display. This pack contains tuned and un-tuned instruments from the following instrument families: *Strings : Bass guitar, cello, Classical guitar, double bass, electric cello, electric guitar, viola, violin. *Drums: Bass drum, bongos, cymbals, djembe, drum kit, electric drums, frame drum, snare drum, gong, Turkish drum, timpani *Brass: Cornet, trumpet, trombone, tuba, French horn, euphonium. *Percussion: Agogo bells, bell tree, cabassa, cratchet, claves, cow bell, cuckoo call, flexitone, guiro, jingles, maracas, tambourine, triangle, vibraslap, wood blocks. *Wind: alto flute, alto saxophone, baritone saxophone, bass clarinet, bassoon, clarinet, cor anglais, flute, oboe, piccolo, soprano saxophone, tenor saxophone.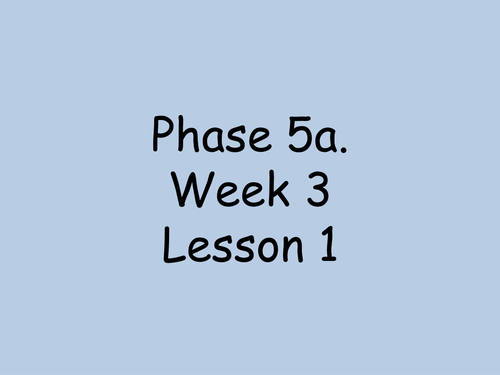 Carefully planned Phonics lessons for phase 5, Week 3. (wh, ph, ew, oo)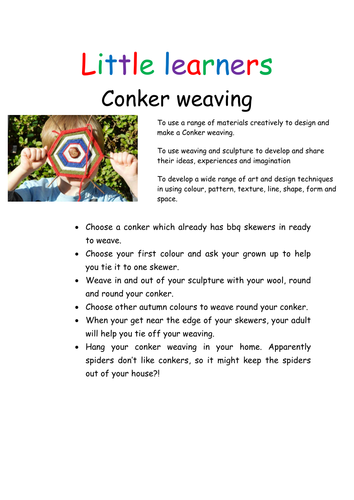 Four fantastic Autumn art activity cards from Little Learners art school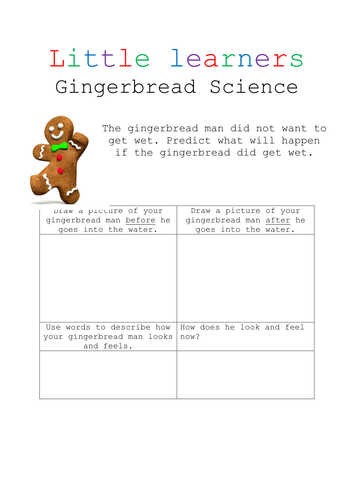 Four science investigations based on the story The Gingerbread man.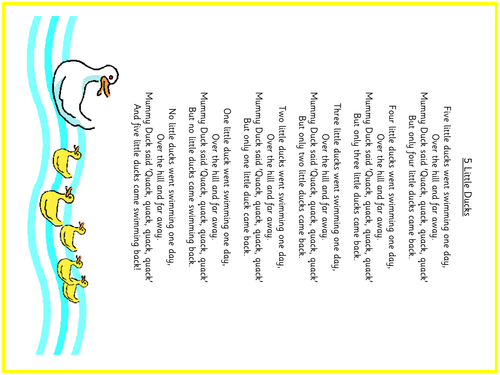 'Five little Ducks' lyrics sheet on A4 Five duck pictures and Mother duck picture Number cards written in words on ducks 1-5 Number cards with numbers written in words one – five on ducks 'Five little men in a flying saucer' lyrics sheet on A4 Five alien pictures and space ship and planets pictures Number cards written in words on aliens 1-5 Number cards with numbers written in words one – five on aliens 'Five little Monkeys' lyrics sheet on A4 Five monkey pictures and doctor and bed pictures Number cards written in words on monkeys 1-5 Number cards with numbers written in words one – five on monkeys 'Five little Speckled Frogs' lyrics sheet on A4 Five frog pictures and log picture with pool background Number cards written in words on frogs 1-5 Number cards with numbers written in words one – five on frogs 'Eight Rowers in a boat lyrics sheet on A4 Five rower pictures and boats Number cards written in words on rowers 1-5 Number cards with numbers written in words one – five on boats 'Ten fat sausages' lyrics sheet on A4 Ten sausage pictures and pan picture Speech bubbles of 'pop' and 'bang' Number cards written in words on sausages 0-10 Number cards with numbers written in words zero – ten on sausages