Mwoods2812's Shop
A selection of Geography lessons
78Uploads
196Views
65Downloads
A selection of Geography lessons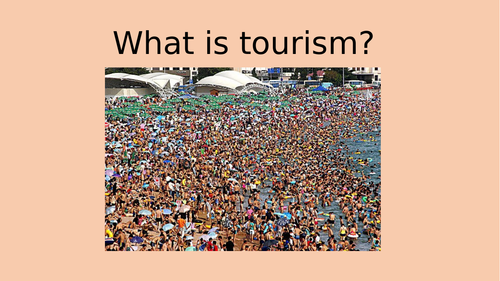 An introduction to tourism with definitions, tourism increase graphs, reasons for tourism increase through images and a quick quiz on famous tourist locations. One slide may need adaptation as it is specific to when I taught in Thailand.
This contains 9 lessons aimed at GCSE and/ or Year 9. It includes ecosystem basics, reasons for variations in climate in the tropics, rainforest plant & animal adaptations, tropical desert plant & animal adaptations, coral reefs, mangroves and a case study on deforestation and restoration of tropical rainforests in Thailand.
A transcript of the poem read in the banned Iceland video on palm oil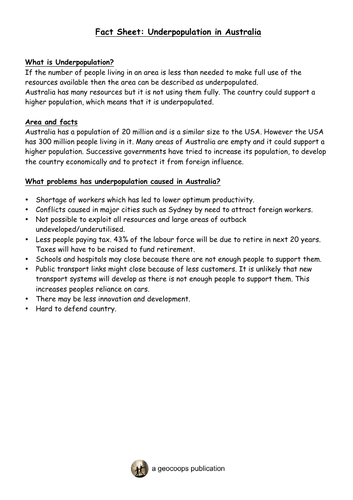 A look at underpopulation in Australia, works as a case study. The main activity centres around an outline map of Australia students are given and then they use the slides to add relevant information to explain why the country is underpopulated.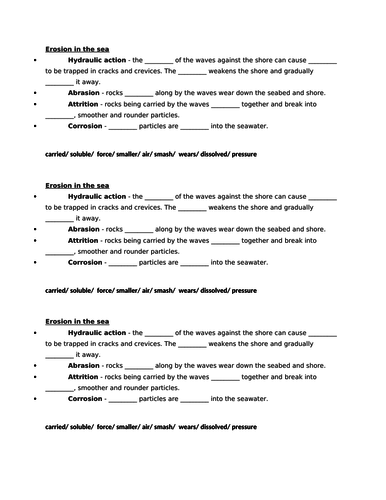 This lesson investigates the 4 types of coastal erosion and also slumping. Concordant and discordant coasts too.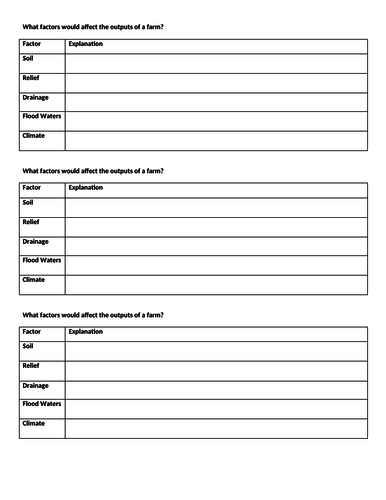 This lesson investigates the physical factors which affect the location of farms.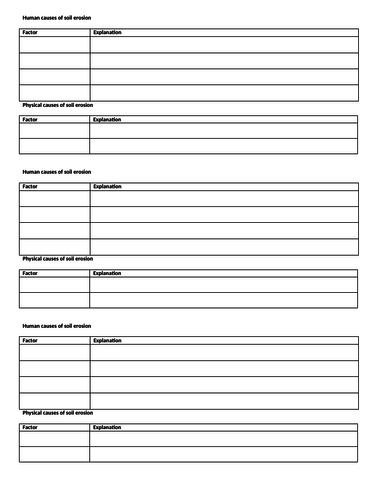 This takes at least 2 lessons and looks at soil exhaustion by looking at the Dust Bowl of the 1930s and then looks at ways of conserving soil and to provide solutions to different scenarios.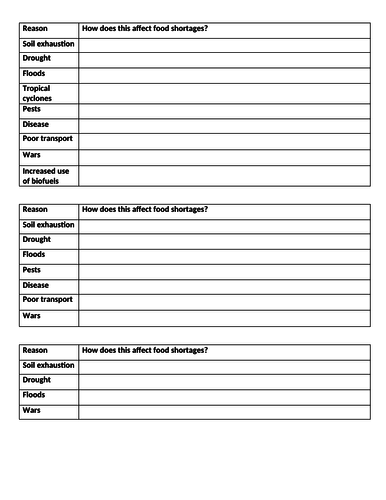 This lesson looks at the problems subsistence farmers encounter and how they can improve their yields with a focus on the Green Revolution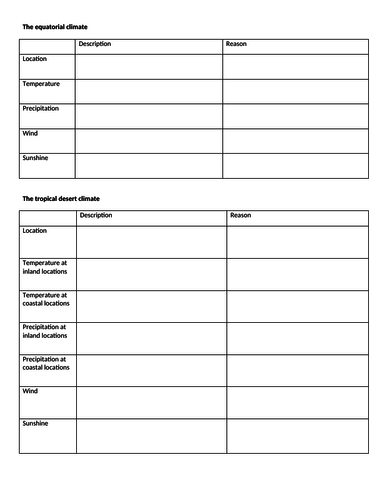 This lesson investigates tropical & sub tropical deserts and the reasons for them being hot and dry; ocean currents, latitude, ITCZ and how different factors such as altitude and proximity to a coast affects them. This should take 2 lessons.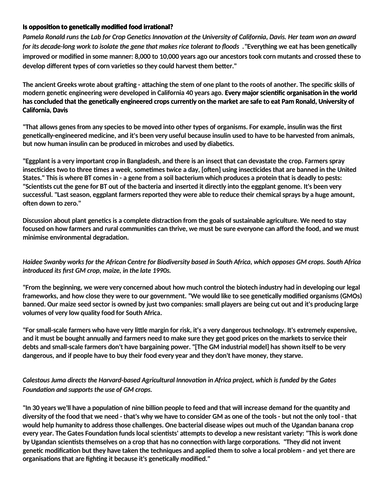 A look at organic vs GMO where facts are presented hopefully free from bias and then students get to make up their own minds and present them.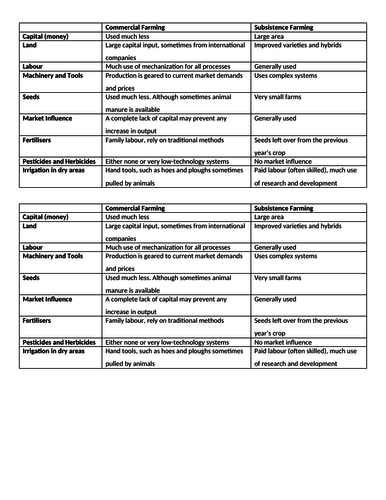 A lesson for introducing agriculture including key terms and themes. Focus on subsistence vs commercial, pastoral vs arable and intensive vs extensive farming.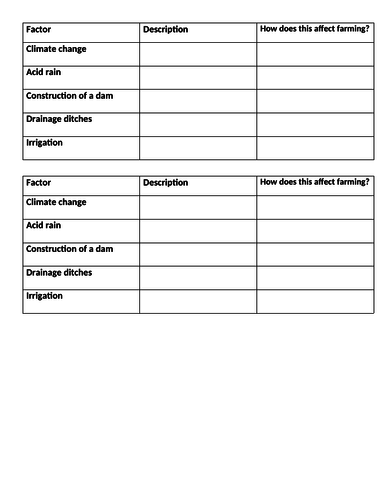 This lesson investigates the factors that affect farming and how a farmer can boost production to make more output.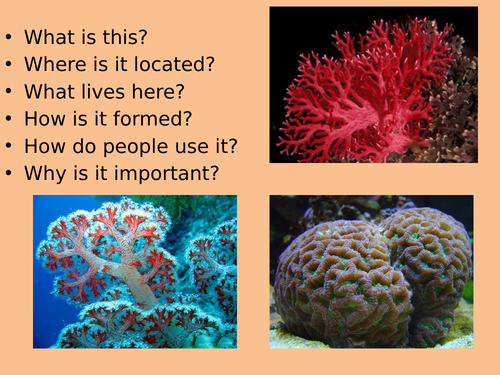 This lesson investigates what coral is, where it grows, the benefits of it and the threats it faces.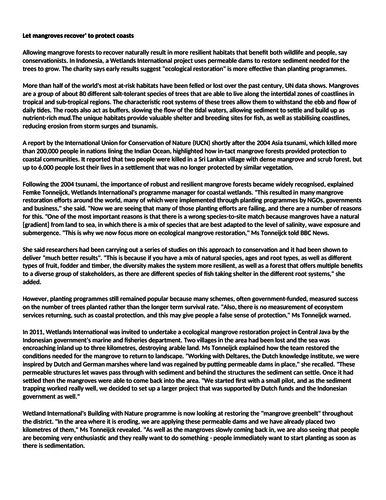 This lesson investigates what mangroves are, where they are distributed and the advantages of keeping them intact.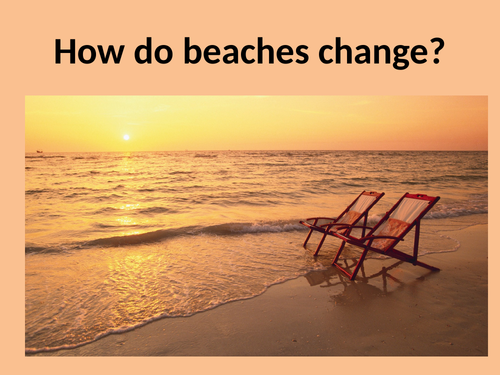 This lesson looks at the formation of beaches, longshore drift and the formation of spits and salt marshes.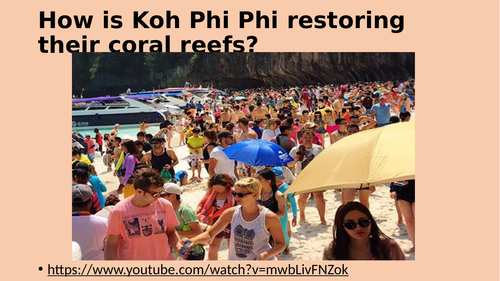 This lesson looks at how the Thai island famous from 'The Beach' has been affected by mass tourism and how it has recently tried to restore its coral reefs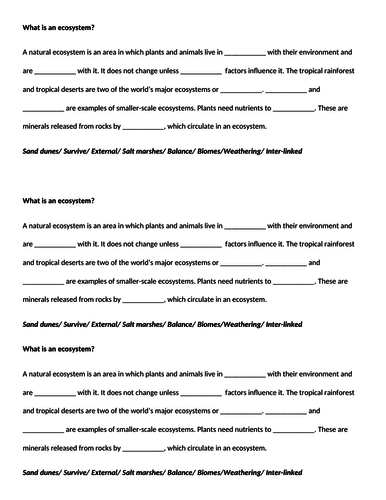 This lesson goes through key terminology and gets students to appreciate the range of ecosystems there are. This works as an introductory lesson to a new unit.
An introductory lesson on India focusing on describing its location and physical features aimed at KS3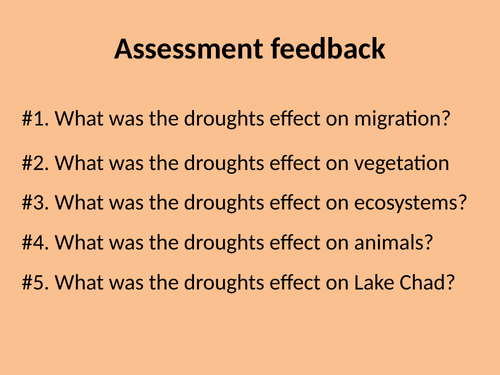 This lesson investigates the reasons for the equator being hot and wet it also looks at the ICTZ. There is also a climate table interpretation and climate graph drawing activity. This lesson would usually take 2 lessons,