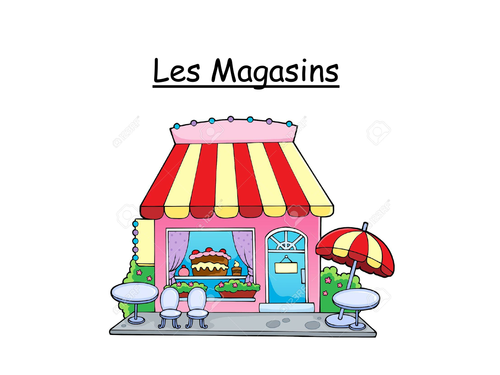 An introduction to basic food shops in French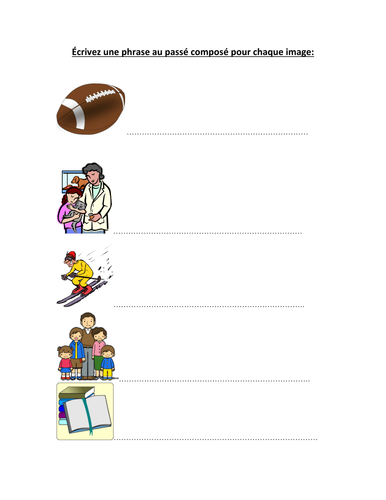 Students create sentences in the past tense using visual prompts.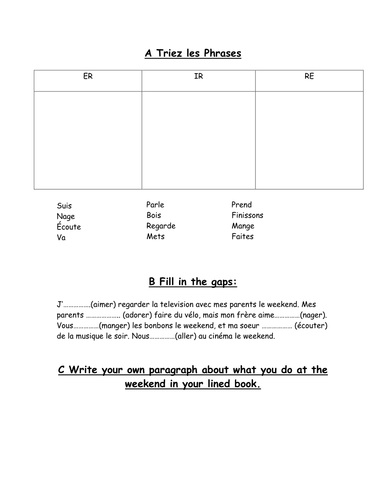 Sorting activity, a gap fill and creative writing.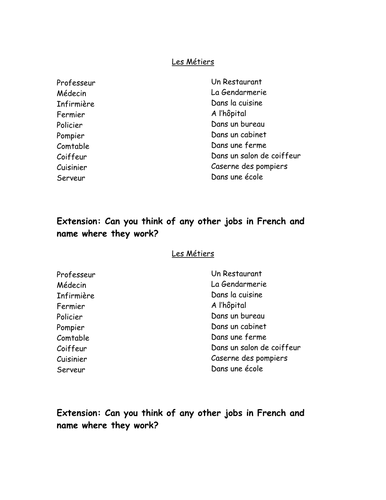 A short activity to get students to match up jobs and workplaces in French.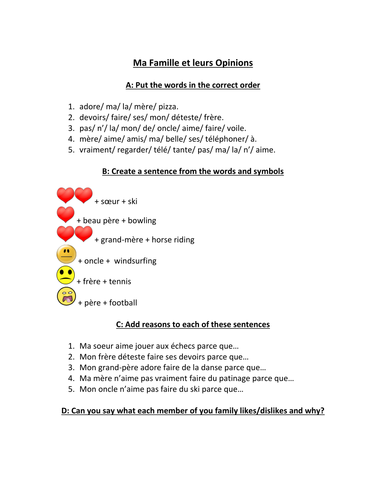 Revision of family members and making sentences about their opinions on hobbies and sports.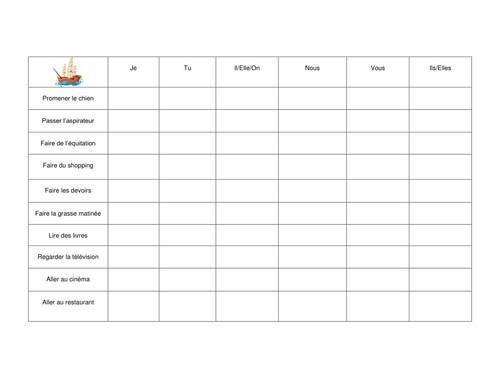 Battleships for students to practice using 3 tenses in French.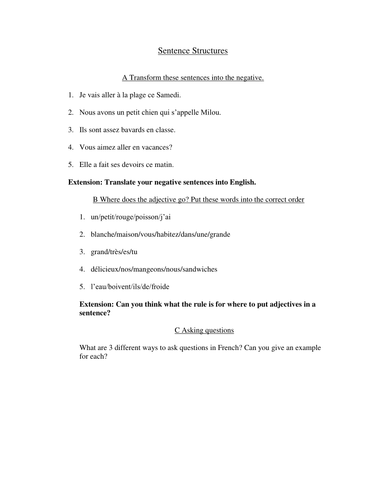 Practice of the negative and where adjectives go in the sentence.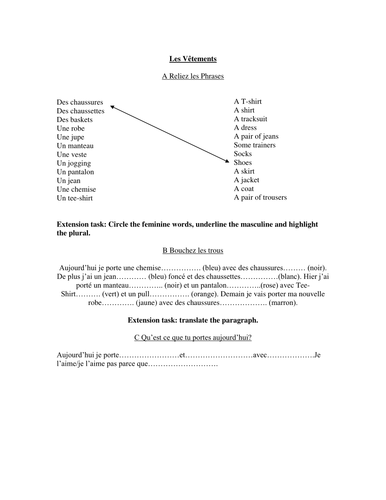 A chance for students to practice clothes and begin to use them with adjectival agreements.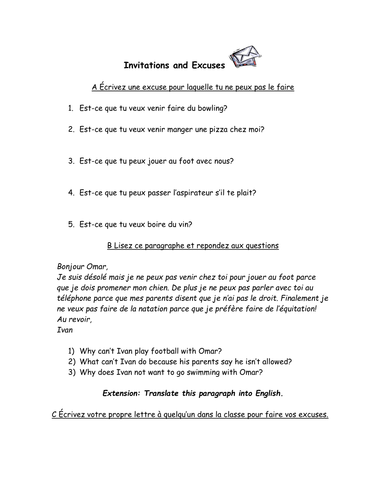 Students have the chance to give excuses of their own, also including a reading activity and a creating writing activity.