6Uploads
2k+Views
529Downloads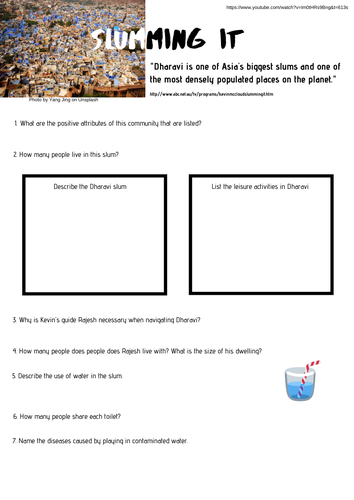 Worksheet designed to accompany Kevin McCleod's 'Slumming It' Episode 1. Designed for use with NSW Geography syllabus - Place and Liveability.
Lesson sequence (approx. 4 lessons) including lesson plans and worksheets. Students to investigate the services and facilities available in two locations (urban and rural) with regard to the livebility of these locations. Students will gather data and create a geographical report based on their evidence.
This resource includes an activity based on the global liveability index for 2018. A table of of data from the report as well as a link to the promotional video is included. The task requires the interpretation of data and suggests the creation of country profiles based on this data and categories provided. This could be produced in any form, presentation, written report or video. The possibilities are endless!