Nlbhoof's Shop
I enjoy planning and want to share as much of it as I can.
2Uploads
514Views
141Downloads
I enjoy planning and want to share as much of it as I can.
This is a medium term plan outlining 6 sessions focusing on the History of the Titanic - Why it's famous, social backgrounds and classes, diary writing, newspaper reports etc A lot of the resources I used, I downloaded from Twinkl also. I have included some of the resources I created - Link to Titanic Ticket is at the bottom of the plan, Titanic Comparison PPT (website included where I read up on the facts) to the QE2 and the Titanic II and a powerpoint of photography comapring the 1st and 3rd class facilities. In the plan- I mention a Mr Moneypenny as I couldn't remember the gentleman's name who owned the Titanic - this was infact JP Morgan. Log Books, Timeline posters, and Story of the Titanic - sourced from Twinkl *not included in the pack.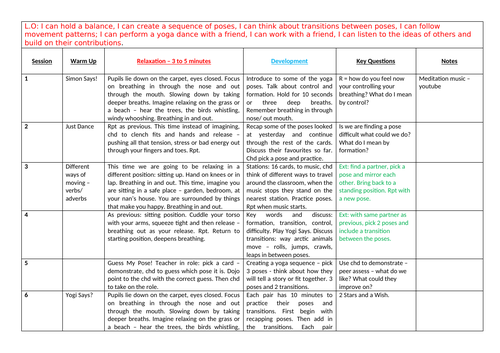 I downloaded the Arctic yoga pose cards from Twinkl to match our topic. A progressive unit of work and by the end of the term the children were able to remember the names and positions of each pose without looking at a pose card. I planned this unit as a filler because we lost our indoor PE space - the children absolutely loved it and still want to do 2 terms later. As its quite generic, you can adapt it to meet your topic needs - the poses are 'normal' yoga poses (downward dog) but renamed to suit your topic (becomes, iceberg) - so you could even do that. Downward dog could become downward tiger for example.