How materials can be measured based on physical properties and definitions of these characteristics. KS4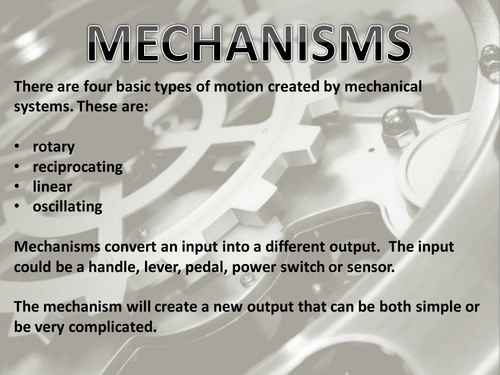 Introduction to mechanisms for KS3. Types of motion and 'real world' examples also shown.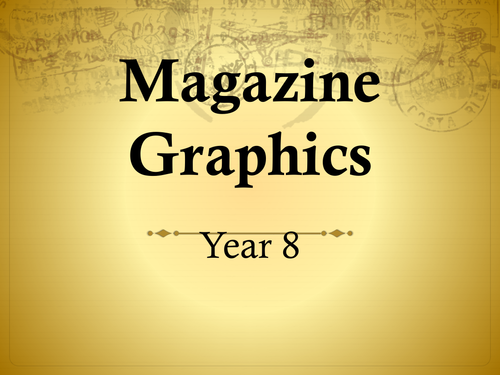 n introduction to magazine cover for a graphics activity. Examples and analysis of covers and layout sketches with a task on the last slide.
Quality Assurance and Quality Control and systems used in manufacture (inspection, testing etc.). KS4
Interactive introduction to spreadsheets. Definition of a spreadsheet, breakdown of a spreadsheet (rows, columns, cells), and simple formulae explained. A quiz at the end to check understanding. KS3
Pre-manufactured components, nails, screws, bolts and knock down fittings. KS4
Another editable resistant materials tool quiz. Good for revision and tests. KS4
Rendering and shading. To be used in conjunction with magic marker and pencil demonstration. KS4
Introduction to ergonomics, anthropometrics and ergonomes with tasks on the last slide. KS5/IB