131Uploads
12k+Views
2k+Downloads
Languages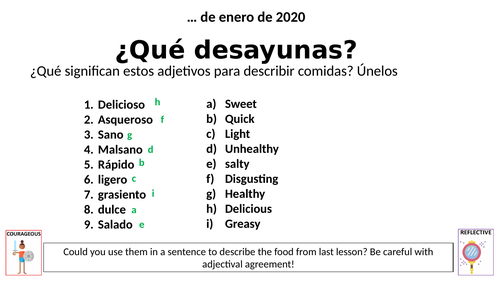 2 lessons based on 'qué desayunas' (module 3, viva 2) aimed at Year 8. Includes sentence builder.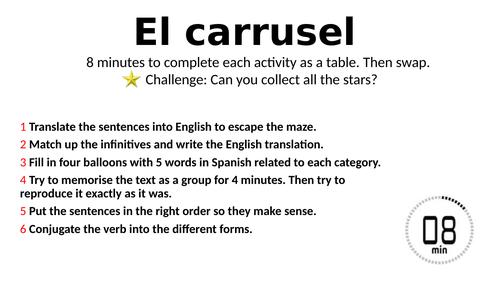 A carrousel type of activity to revise all the contents of Viva 1 module 2 -year 7 Spanish.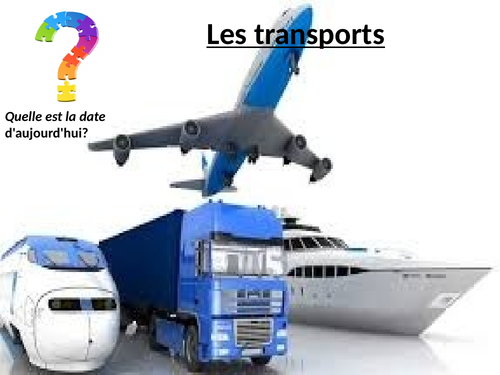 A French lesson on transport aimed at Y8 mixed ability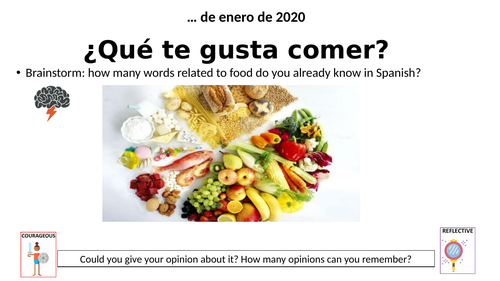 One lesson based on Viva 2 -Year 8 module 3, que te gusta comer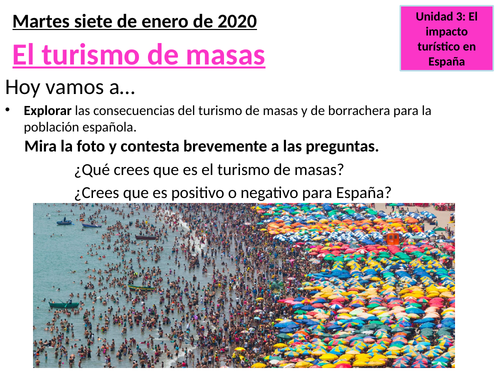 A lesson on ´turismo de masas´for A level Spanish students.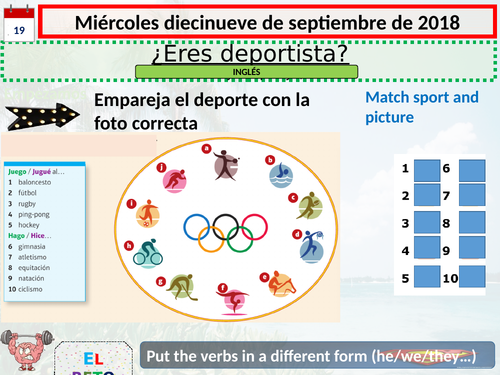 3/4 lessons based on Viva -Higher and Foundation, Fanático del deporte, module 4. Contents: sport vocabulary Grammar focus: preterite / imperfect Listening/reading activities Games and translations GCSE writing task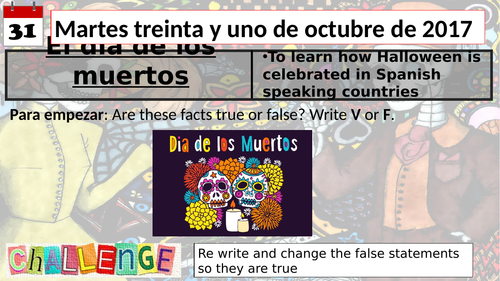 A cultural lesson for El día de muertos, mostly in English but with some Spanish key words to understand the Mexican tradition.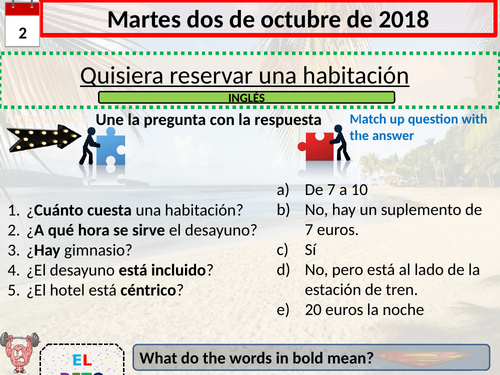 3 lessons based on chapter 5 from Viva (higher and foundation), module 4 (holidays). Lesson 1: -Question/answer starter -Treasure hunt/tripadvisor (3 hotel adds -student centered) -Reading comprehension -Memory game (plenary) Lesson 2: -Starter (order the dialogue) -Listening activity (foundation page 15) -Gap filling listening activity -Role play (GCSE task) -Memory game (plenary) Lesson 3: -Pronunciation match up -Song 'este hotel me vuelve loca' -Complains match up -Sentence builder/speaking activity (¿Cuál es el problema?) -Higher listening from Viva (page 17) -Translation activity -solutions

26 lessons to cover the topic of holidays based on Module 1 from Viva. -Activities in the present tense -Activities in the past tense -Imperfect tense and hotel description -Hotel reviews and problems -Disaster holidays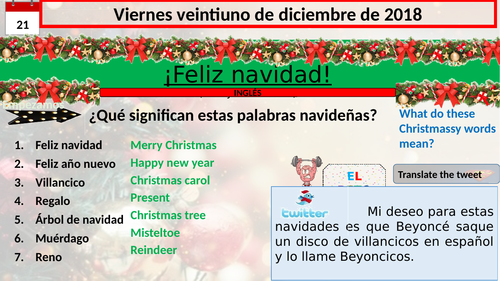 A very challenging lesson on christmas for your GCSE spanish groups. Tell your students all about Christmas in Spain and use the powerpoint and the visual clues to support understanding (all the information is written on the notes just in case you need help with the target language). Keep using TL until the very last day :) The lesson includes a Christmas quiz for a different lesson as well. (I normally ask my students to make notes and share what they understood after I give them information for each day)