123Uploads
12k+Views
2k+Downloads
Languages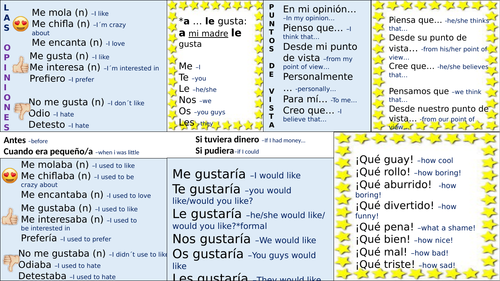 Opinion mat for students to get their opinions right in different tenses. Perfect for foundation students. Really basic but also more complex forms to express opinions in Spanish.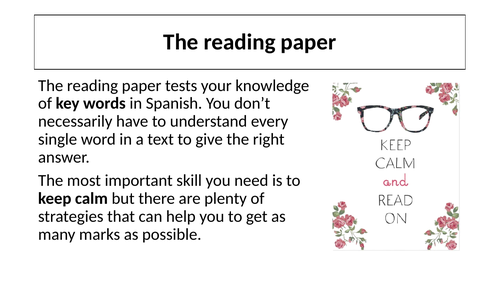 An analysis of the foundation reading paper (AQA 2018) with strategies and ways to tackle the paper and particular questions.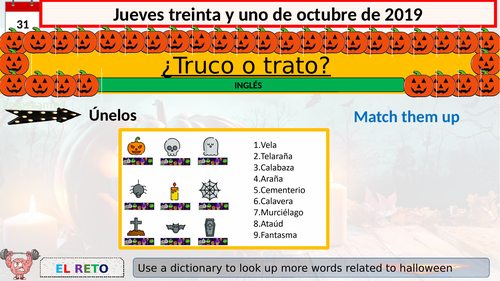 One lesson on halloween aimed at primary school or year 7 students with basic vocabulary and plenty of games and activities in Spanish.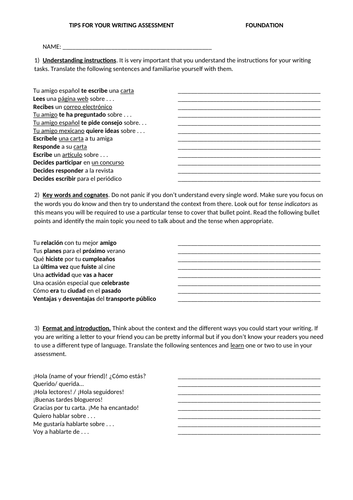 Two booklets for Year 11s to practise/prepare for their writing assessment on their own with plenty of advice, different sentences to introduce and finish off their writing, advice on how to tackle translation and a practise paper to apply all the strategies discussed.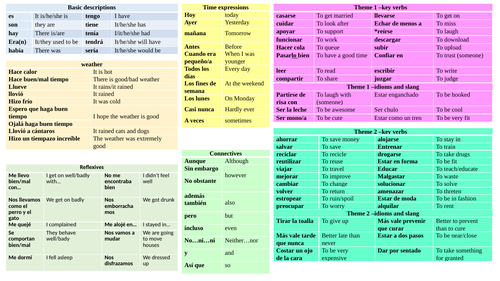 This is a great resource to help your students prepare for the writing assessment. It includes a selection of key verbs for each theme, basic verbs in different tenses, time expressions, connectives, idiom, slang and more complex structures they can use and even learn by heart to use and adapt to their writing.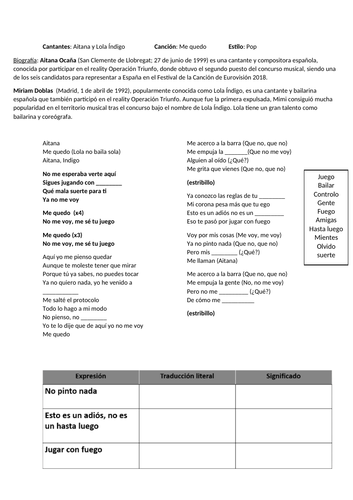 Lesson / half a lesson on the song 'me quedo' by Aitana and Lola Indigo. Worksheet + powerpoint with biography/ reading comprehension, gap fill activity and idioms and expressions from the song.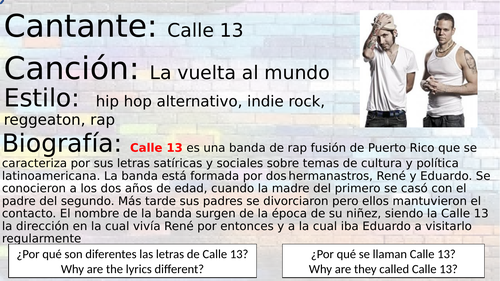 Song by Calle 13 -la vuelta al mundo. Lesson includes a brief biography as a reading comprehension, the lyrics as a fill in the gap activity and the translation.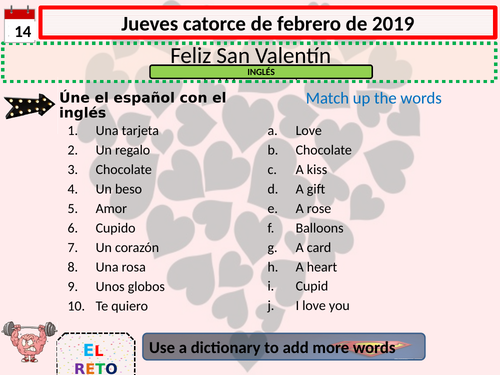 Valentine's lesson to have some fun with your Year 7 group :) Lesson contains: Starter with basic vocabulary Questions/answers for speed dating Speed dating Guess your secret admirer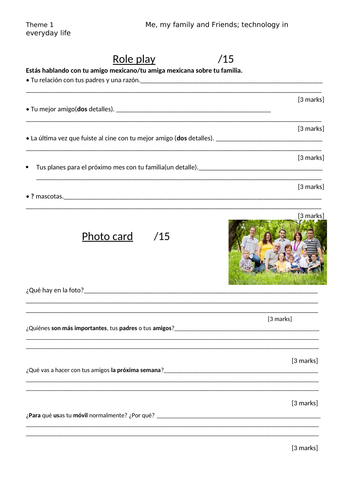 Foundation and Higher worksheets for your students to practise for their speaking assessment. Theme 1: family, relationships and technology. Ideal for homework, cover lessons or extra practise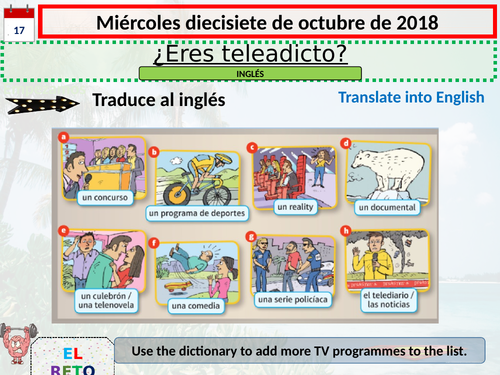 1 lesson based on Viva module 4, punto de partida 2. Vocabulary introduction Listening (foundation) Writing game Speaking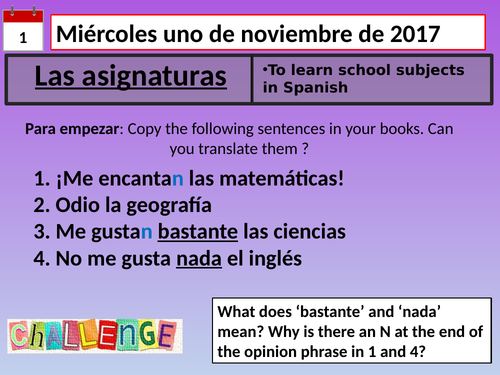 3/4 lessons introducing subjects, opinions, basic adjectives and intensifiers. Aimed at year 7 mixed ability. Leson 1 vocabulary introduction + consolidation games Lesson 2 Opinions + subjects Listening (mira 1) Speaking activity Lesson 3/4 Adjectives and agreement Intensifiers Word order Reading Writing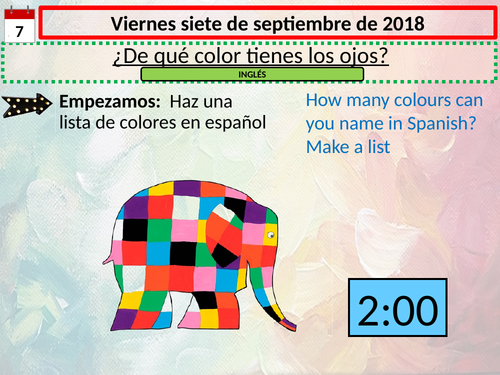 3 lessons, Year 8 Spanish. Personal information, hair and eye colour, personality, agreement and comparative sentences.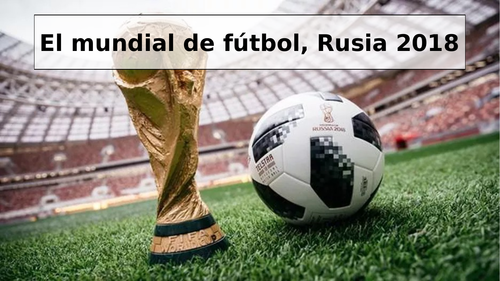 This is a series of lessons (2/3) I designed on the theme of the world cup. It´s completetly in Spanish aimed for Secondary Students. The level can be adapted according to ability and Year group. It can easily be used with KS3 (after simplification) and KS4, as some of the texts present a great level of challenge. Authentic resources and fun activities to **motivate **students. A great set of lessons to do before students have to pick their options as well! Contents: Intro Flags and countries Speaking task Reading Speaking task Intro Mascots Translation task Reading Reading/Drawing Writing Production Presentation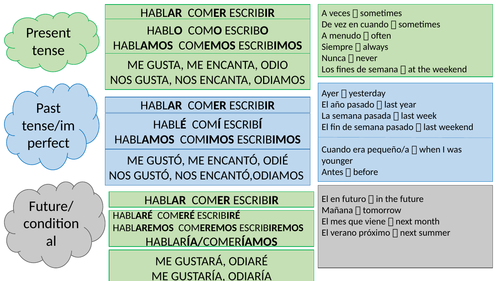 MAke sure your foundation candidates can express opinions in different tenses. Here are the basics in three different tenses to avoid overloading them with information.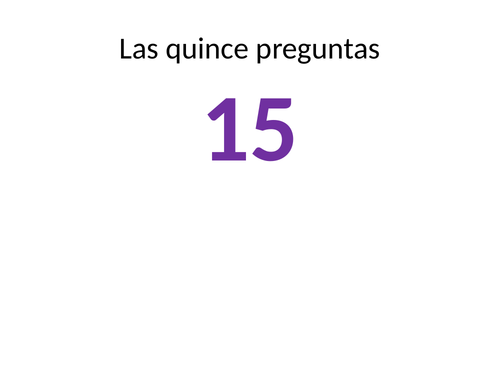 Boost your students' writing with this lesson designed for a mixed ability group. Students have to answer 15 questions using certain words -subjunctive structures included.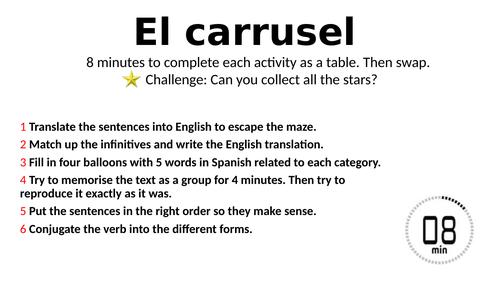 A carrousel type of activity to revise all the contents of Viva 1 module 2 -year 7 Spanish.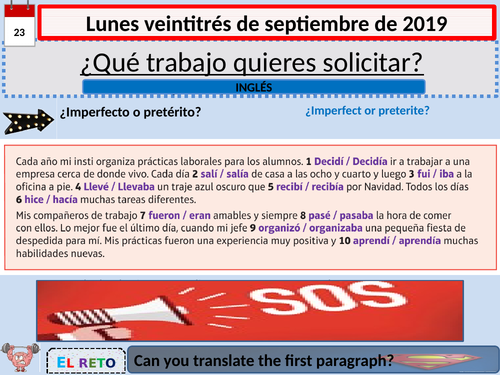 One lesson based on Viva higher Solicitando un trabajo. Designed for a mixed ability group with differenciation. 4 skills, reading, listening, writing/speaking