123Uploads
11k+Views
2k+Downloads
Languages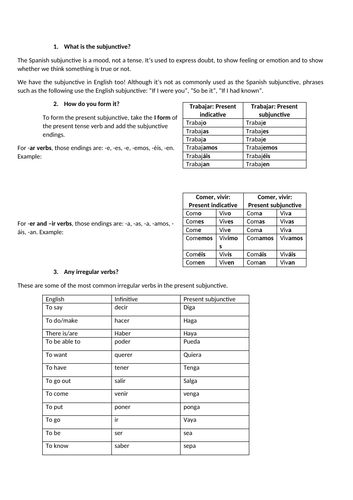 A lesson on subjunctive in Spanish designed for mixed ability groups. Student centered with AFL activities differenciated by tiers and a sentence builder for weaker students.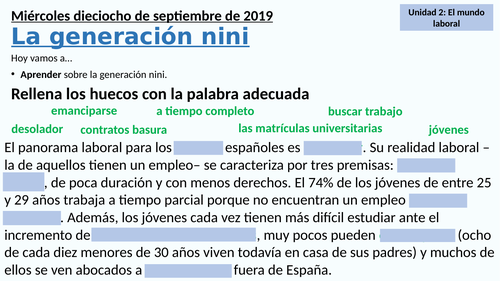 One lesson on 'la generación nini'. Year 12, unit 2, el mundo laboral.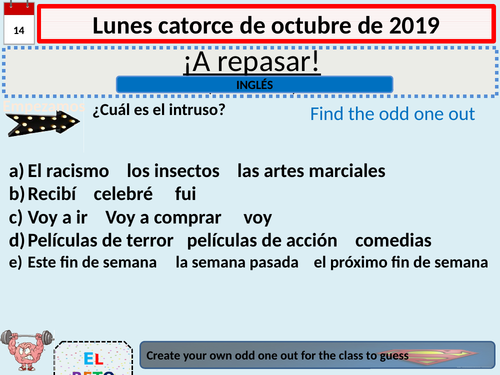 A lesson to revise the end of module -Somos así (Rojo). Plenty of games focusing on all the skills and a mini test at the end for students to self assess themselves.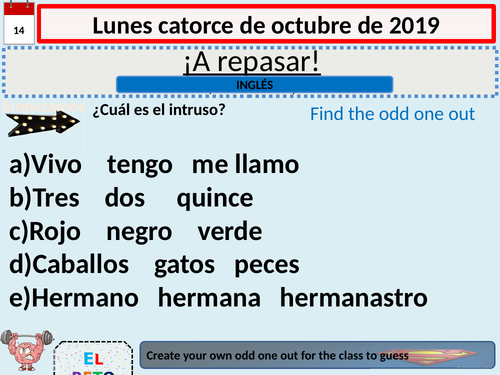 A lesson full of games to revise the content of the first unit of the book.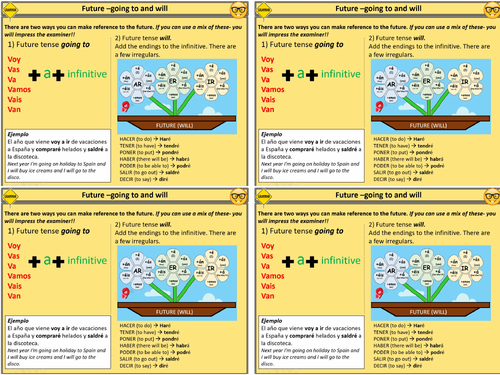 Two lessons aimed at GCSE students on future and conditional tenses around the topic of holidays. Well differenciated for mixed ability classes.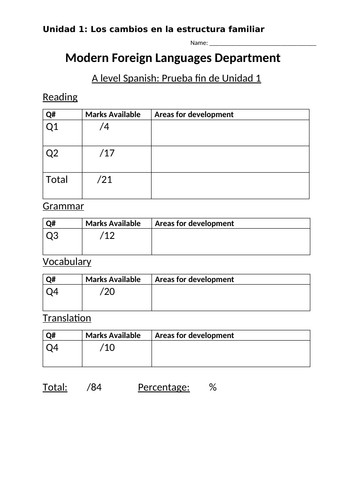 End of unit 1 assessment -los cambios en la estructura familiar (reading, grammar, translation and vocabulary) Edexcell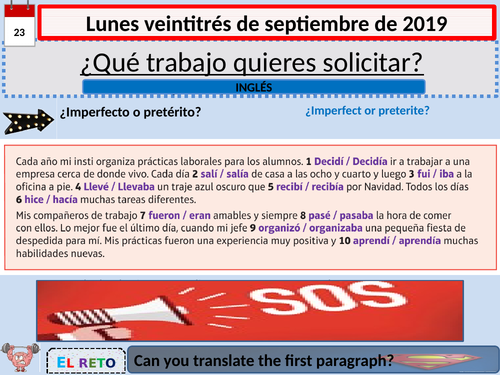 One lesson based on Viva higher Solicitando un trabajo. Designed for a mixed ability group with differenciation. 4 skills, reading, listening, writing/speaking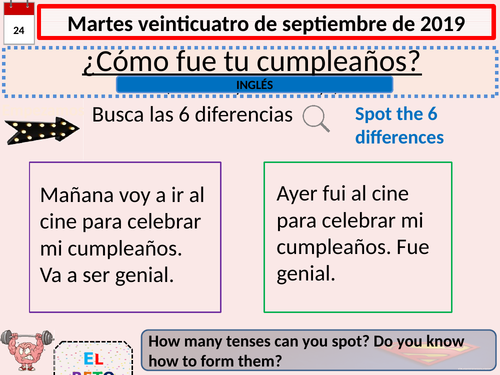 Two lessons based on Viva 3, rojo. Module 1, un cumpleaños muy especial.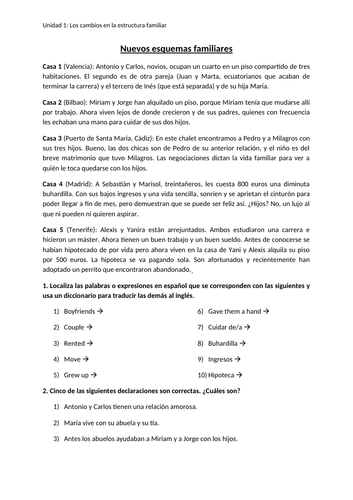 Year 12 lesson, diversidad en los modelos de familia. Grammar: stem-changing verbs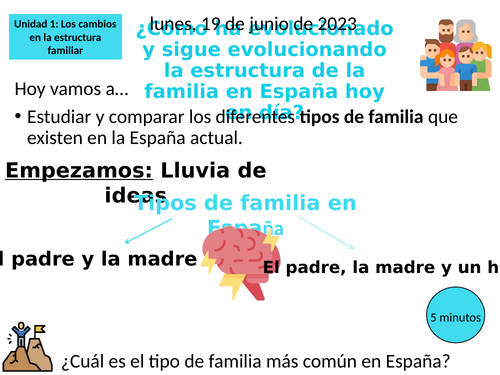 Year 12, transition lesson. Unit 1: Los cambios en la estructura familiar. Reading about types of family + how has the concept of family changed over the years.

2 lessons based on Cartelera de Cine, Viva 3 rojo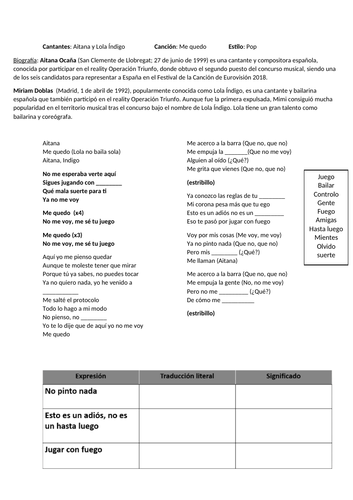 Lesson / half a lesson on the song 'me quedo' by Aitana and Lola Indigo. Worksheet + powerpoint with biography/ reading comprehension, gap fill activity and idioms and expressions from the song.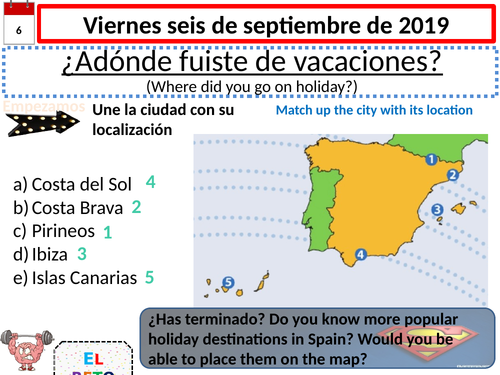 4 lessons based on Viva 2 module 1, mis vacaciones (de vacaciones, que hiciste, el último día and cómo te fue)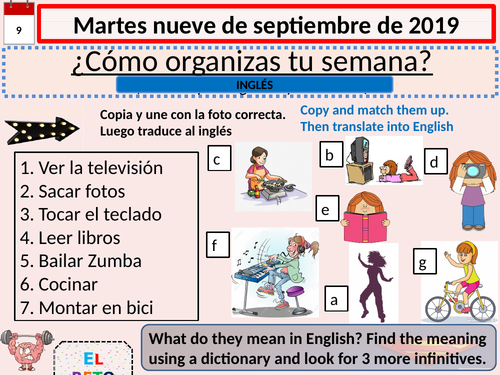 3 lessons based on viva 3 module 1, mi semana and cosas que me molan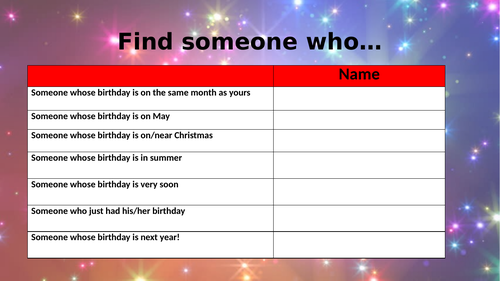 A bundle of 5 lessons/activities/ideas for the first week for a year 7 tutor group with games, icebreakers and activities to get to know your tutor group and create a good rapport since day one :)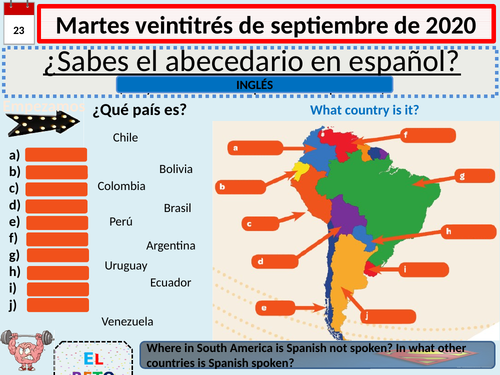 Teach Spanish phonics through a story. A creative way to teach phonics, with lots of practise and games.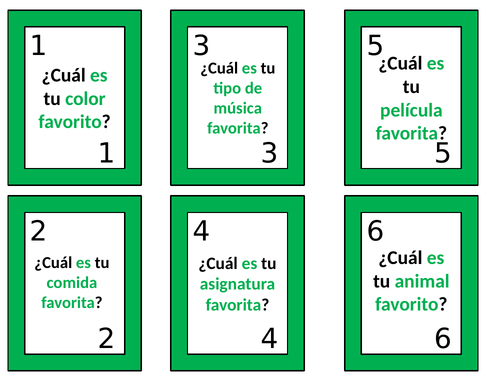 The classic card game adapted to the Spanish classroom. The same rules apply but if you want to go next you need to be able to answer the question in Spanish. Template easily adaptable. Just print double sided and laminate your cards.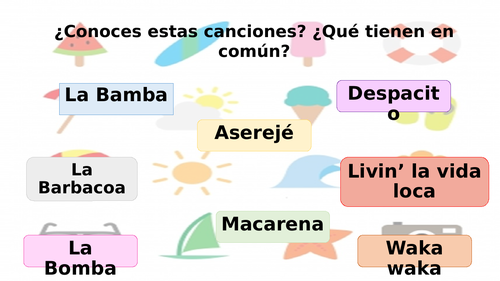 Three lessons about summer songs in Spain, perfect for the last week of term. Plenty of authentic resources to engage students and teach about Spanish culture in a fun and interesting way using music. Power point + booklet/worksheets Lesson 1: reading comprehension, quiz/competition + tie breakers/ speaking activity with opinions about songs. Lesson 2: Title translation (starter), match up chorus and title of the song, interview with Juan Magán + true or false activity, fill in the gap 'Bailando por ahí', speaking activity with opinions about the song. Lesson 3: Adjectives to describe lyrics and rhythm (starter), study of 6 popular songs in Spain at the moment, election of the best summer song 2019.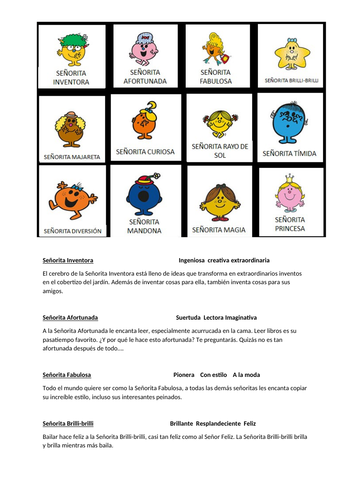 This resource has been designed to be used as an end of term/year project or series of lessons. The aim of the lessons is to assign one Little Miss/Mr. Men character to each member of the class. Each character has a name and a description in Spanish. During the first lesson, students need to scan the descriptions and use the synonyms given to translate the names of the characters. During the second lesson, students need to assign one character to each member of the class, choose their favourite one (or their best friend's) and their own and translate it. In the third lesson, they need to design a new character and write a description about him/her /translate a group of characters. Power point (with translations) and booklet for students included. Great resource to practise vocabulary, descriptions, synonyms, adjectives, creative writing, creative reading.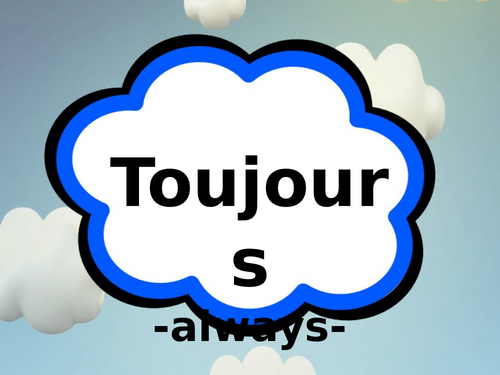 Time expressions in Spanish and French