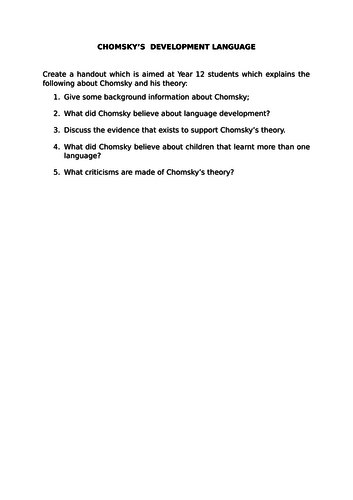 Worksheets to help students research theorists associated with language development, Chomsky & Piaget for BTEC Certificate in Health & Social Care, Unit One: Human Lifespan Development.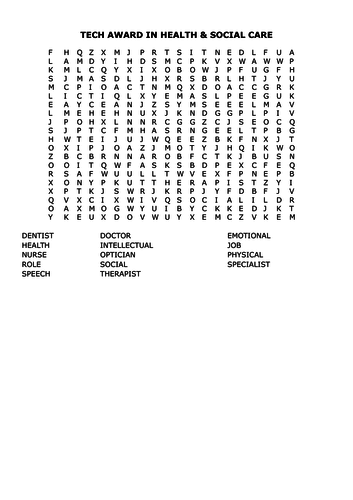 A bank of resources for introducing and teaching Tech Award in Health & Social Care Component 2: Health & Social Care Services and Values. Includes starter activities, writing frame for SEN students, power point presentation, task sheet and a homework sheet.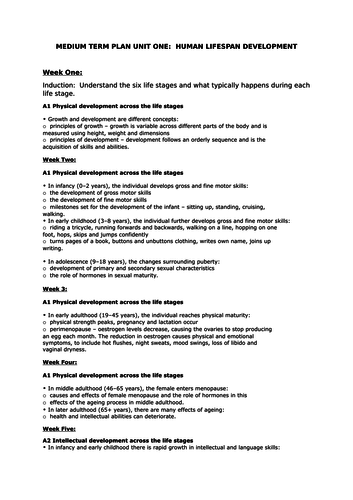 Week by week plan for Unit One Human Lifespan Development BTEC Level 3 Certificate in Health & Social Care.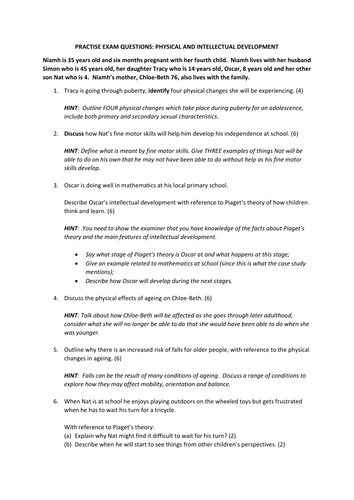 BTEC Level 3 Health & Social Care practise exam questions for Unit 1: Human Lifespan Development based on physical and intellectual development across the life stages. (Each question includes hints to help the students answer the question).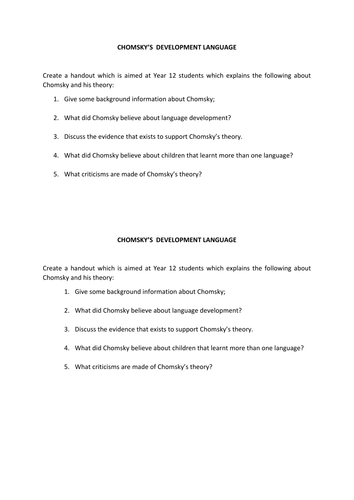 Worksheets to assist in the teaching of both Chomsky and Piaget's theory for Unit One, BTEC Level 3 Certificate in Health and Social Care.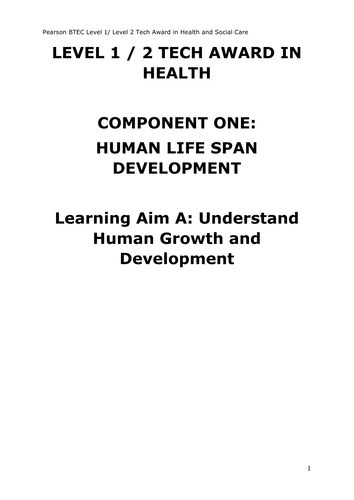 Task sheets intended for the teacher for delivering component one Human Lifespan Development. Help ensure the teacher know exactly what it is the student needs to do. May need to be amended to suit your learner.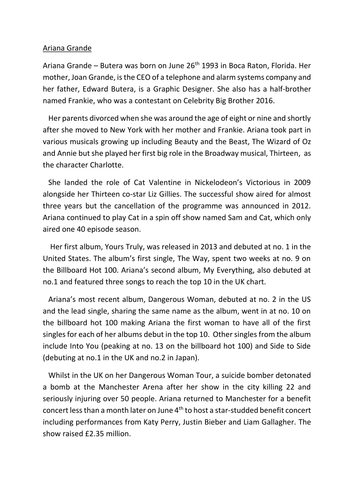 Case studies which students can use to base their coursework on for component one, Human Lifespan Development for Tech Award in Health & Social Care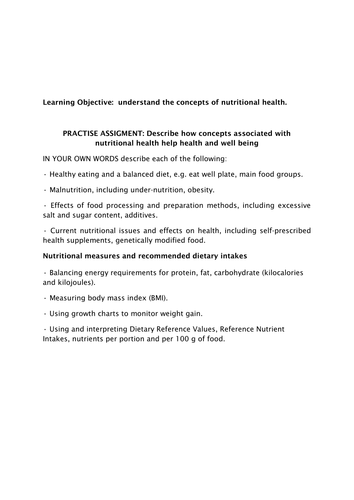 Mock assessment for P1 unit 19 BTEC Level 3 Extended Certificate in Health & Social Care.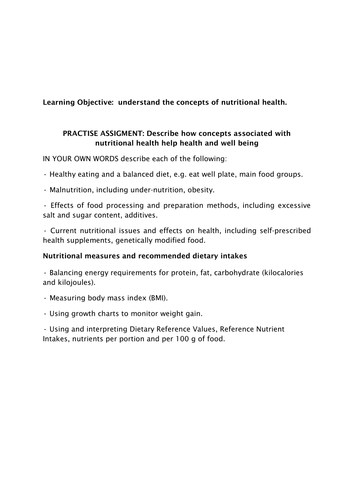 Mock or practise assignment for BTEC Level 3 Extended Certificate in Health Unit 19 P1.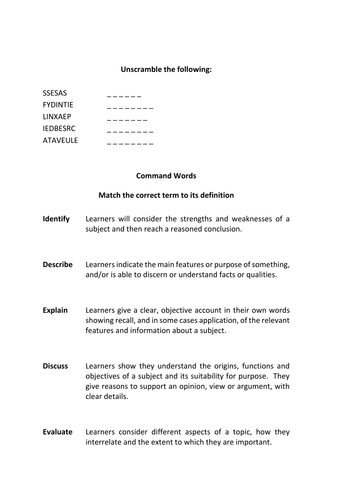 Induction activity for Level 3 BTEC courses where students consider the command words found within criteria.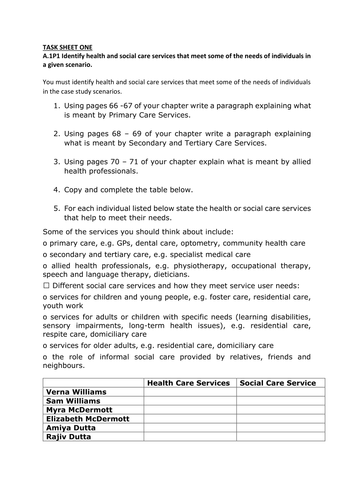 A power point and task sheet for teaching the first lesson for the new Tech Award Unit 2, health and social care services and values learning aim A.1.P1.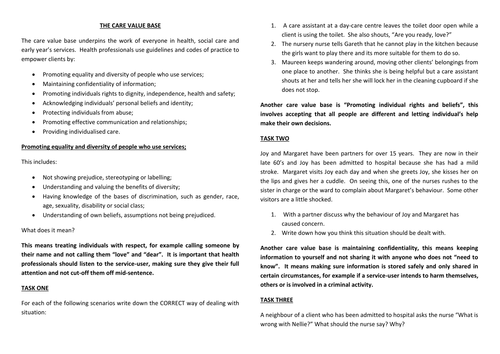 Worksheet for teaching GCSE Health & Social Care students about the Care Value Base.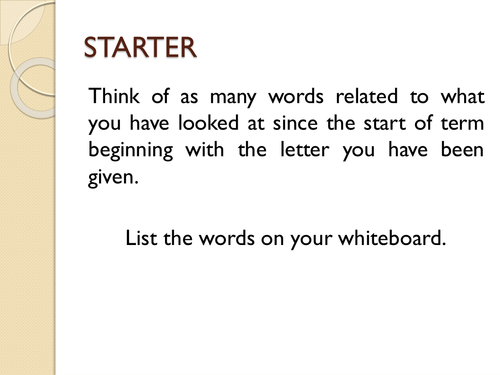 Resources for teaching students about barriers to care and overcoming barriers to care.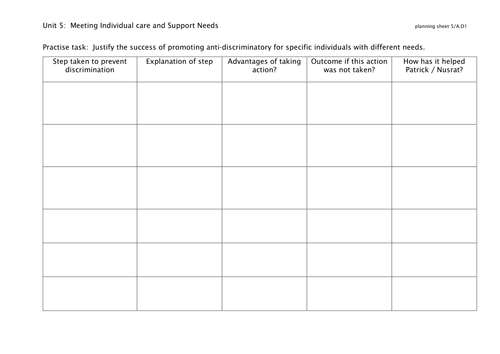 Practise task planning sheet for Unit 5: Meeting individual needs in health and social care D1 criteria.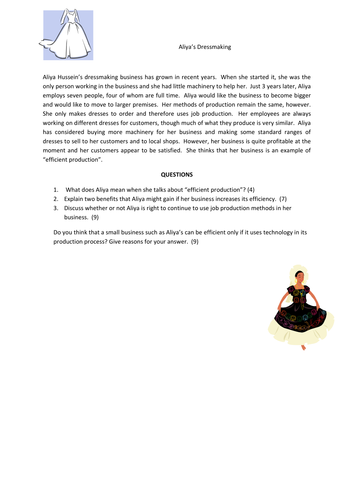 A GCSE Business Studies lesson on efficiency which includes a case study based activity.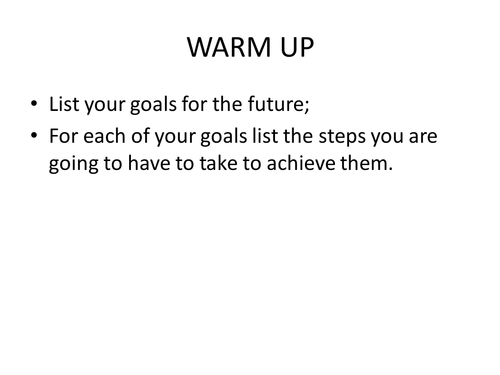 Aims and objectives power points, worksheets, case studies for GCSE Business Studies students. Also power point and worksheet for mission statements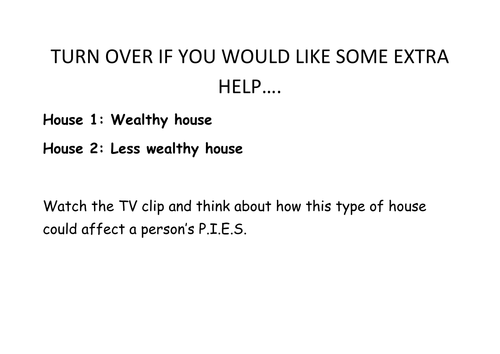 GCSE Health & Social Care Lesson about environmental factors which can effect health and wellbeing. It includes links in the power point to you tube clips which students watch to answer the questions. The question sheets are double sided, with hints on one-side to help students requiring additional support.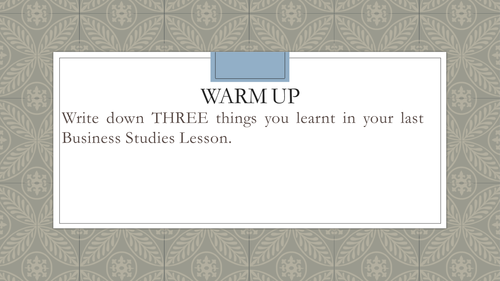 GCSE Business studies business activity including the external environment. A mixture of power point presentations with differentiated GCSE level learning objectives, starter activities and worksheets.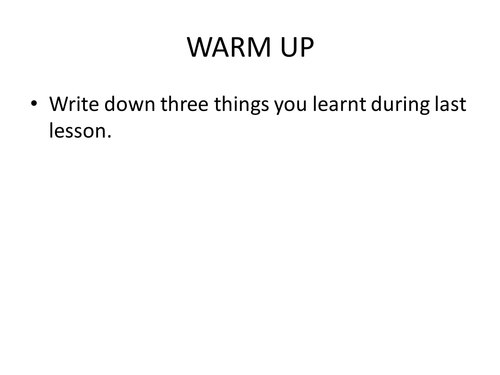 Resources to teach Key Stage 4 students about sole traders, partnerships, private and public limited companies and franchises.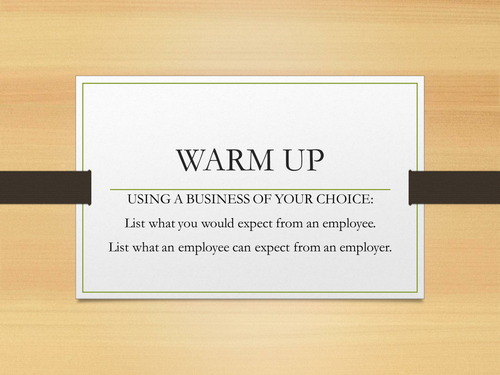 A power point presentation teaching ICT in Business through differentiated learning objectives and another on upgrading ICT.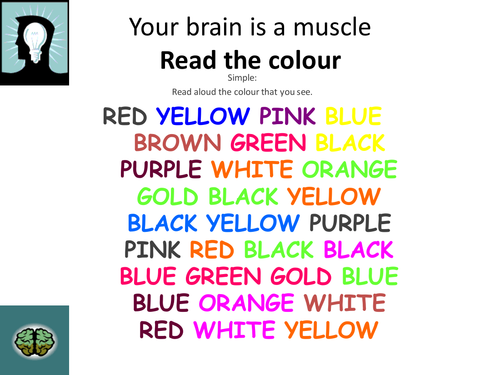 A series of lessons which includes warm up and starter activities for lessons on employer and employee relationships, with differentiated learning objectives and accompanying worksheets.