4Uploads
284Views
110Downloads
Children can find it challenging to be organised at the end of the day so I created this checkilst to help promote independence and help the children to figure out what they need at the end of the day. Feel free to edit this document and personalise your bitmoji on it :)
If your children are proud of their work, they can attach a camera peg onto it and request the teacher to take a photo of it and display it/ email it home so everyone can be proud of their work too.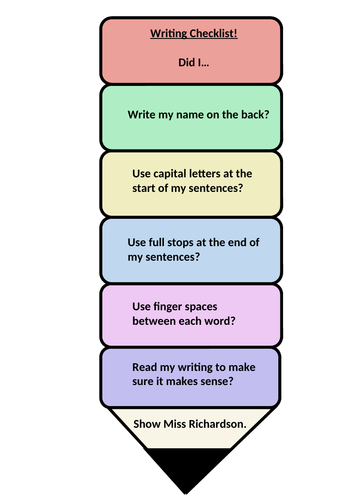 Providing this writing checklist will promote independence and enable children to correctly identify what their work has in it and what needs adding.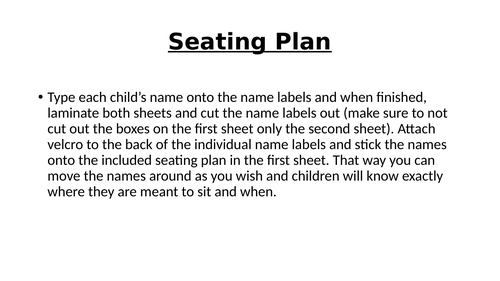 Type each child's name onto the name labels and when finished, laminate both sheets and cut the name labels out (make sure to not cut out the boxes on the first sheet only the second sheet). Attach velcro to the back of the individual name labels and stick the names onto the included seating plan in the first sheet. That way you can move the names around as you wish and children will know exactly where they are meant to sit and when.