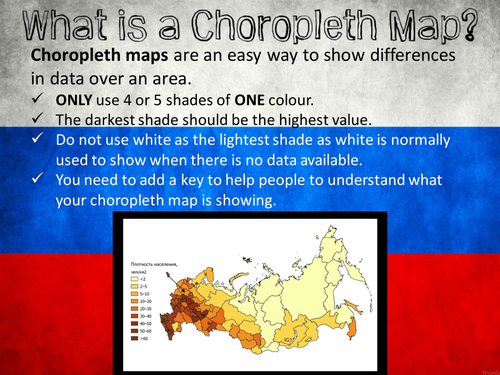 I have deliberately kept this lesson as purely description so that students practise the describe questions in the GCSE. Students complete a choropleth map for population distribution in Russia and the describe it using Pattern, Detail, Anomaly. I HAVE PROVIDED THIS AS A FREE RESOURCE TO GAIN FEEDBACK- PLEASE LEAVE A COMMENT. Thanks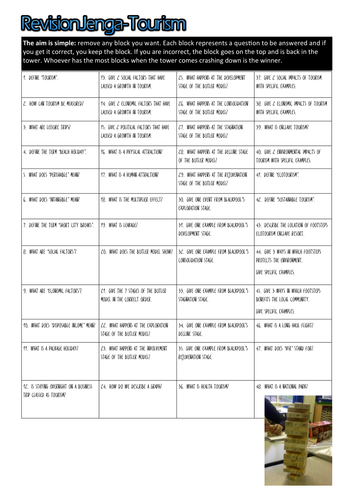 Revision Jenga for GCSE Tourism (Edexcel A)- 48 questions ranging from definitions to The Butler Model and Footsteps Ecotourist resort, Gambia. PLEASE LEAVE SOME FEEDBACK! Thanks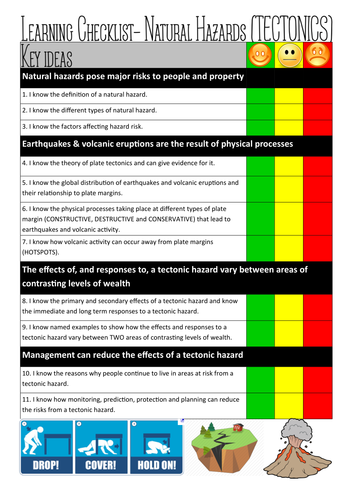 I've adapted this from the specification to help students to structure their revision and to help them to see the bigger picture. I have included Hotspots as it is mentioned in the text books so I'm going to cover them.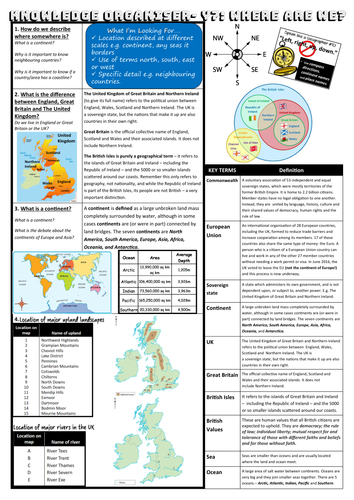 Increased challenge for KS3. I plan to use this in Y7. Will add to as I can- will end up as a unit of 10 lessons.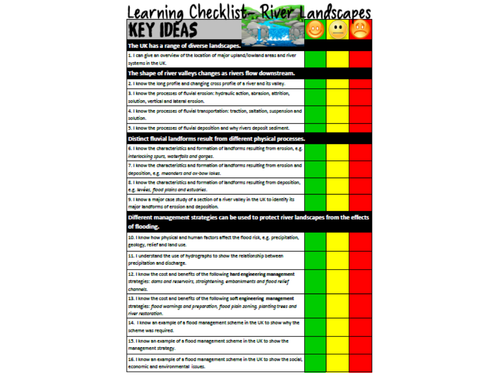 Can you explain a selection of UK landscapes? How does geology affect the landscape? Where are the major upland areas of the UK? Where are the major rivers of the UK? Include a learning checklist for the River Landscapes topic.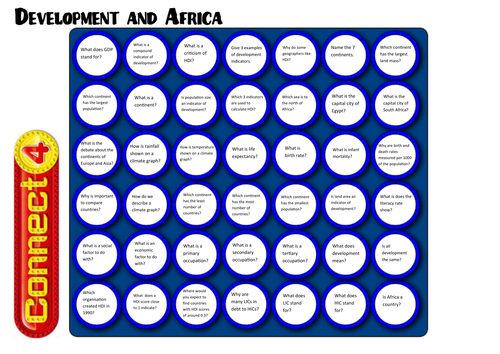 Saw this idea on Twitter and tried it myself. Worked really well at the end of my Y9 Africa and Development topic. I used different coloured counters or you could laminate them and use whiteboard pens to mark off the questions. I found it a really easy way of checking students' understanding of the topic, and it gave me time to go over things with students who were unsure on anything.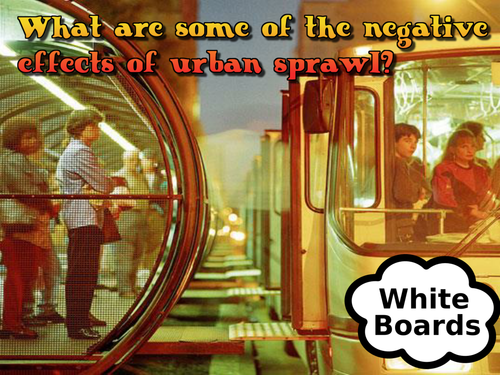 To be able to explain the problems associated with urban sprawl and traffic congestion. To explain why/how transport can be managed sustainably. Starts with the question- What are the negative effects of urban sprawl? This is encourage students to think about the problems associated with urban growth and I encouraged them to think about the problems we had seen in Rio. In order to get the content over to the students, I have devised an A3 worksheet for them to fill in as they watch and then discuss a video about Curitiba. I found a video on Curitiba quite easily via YouTube. We then did the same about Manchester Metrolink. I've done this lesson three times now and my weakest group just about had time to finish the slides. With one group I had time to plan the homework answer with them and with the third, we had two students come to the front and debate the two transport schemes. Homework is- Evaluate the effectiveness of an urban transport scheme(s) you have studied. [9 marks] [+ 3 SPaG marks]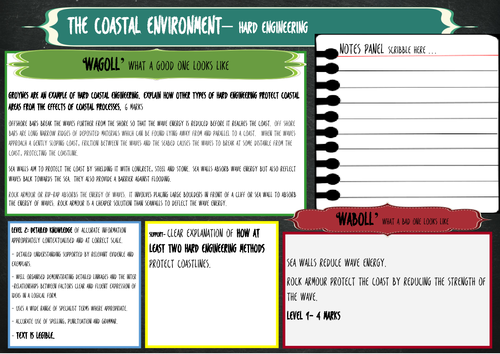 Groynes are an example of hard coastal engineering. Explain how other types of hard engineering protect coastal areas from the effects of coastal processes. 6 marks WAGOLL (What a good one looks like)- Model answer and a poor answer. Plus the mark scheme (AQA B) with space for students to add their own notes.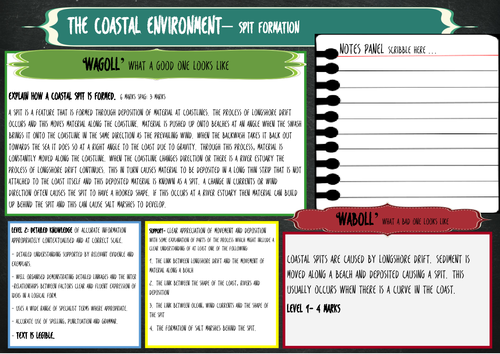 Explain how a coastal spit is formed. 6 marks SPaG: 3 marks WAGOLL (What a good one looks like)- model answer and a weak answer. Mark scheme included (AQA B) with space for students to annotate.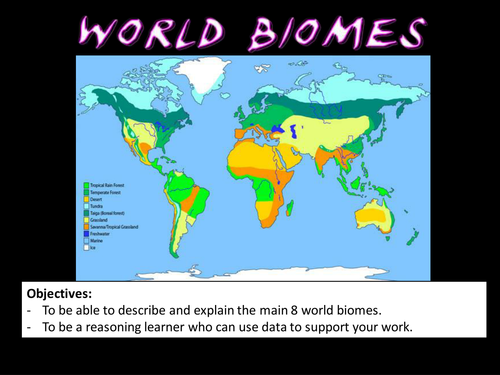 I put students into groups of 4 and then give each group a different biome to investigate. Each person in the group has a clear checklist of tasks they must complete. This makes life much easier for the teacher and for everyone in the group. I took my classes to the library to get the information and limited the use of computers and iPads. It was good to see them realise that they could get information from different sources! On the fourth lesson, they set up their work for everyone to see and use and they circulated from group to group gathering information on each other's biomes. PLEASE LEAVE FEEDBACK!