15Uploads
3k+Views
2k+Downloads

Editable structure strips (these are suitable for Y5 but could be changed for other age groups). Staple into the margin to support children when writing.

BEFORE PURCHASE: Please see whole lesson resource to buy as a bundle and save. https://www.tes.com/teaching-resource/resource-12716451 Differentiated worksheets based on Jesus' Family Tree outlined in Matthew's Gospel. Ideal for Year 4 Family Explore Lesson.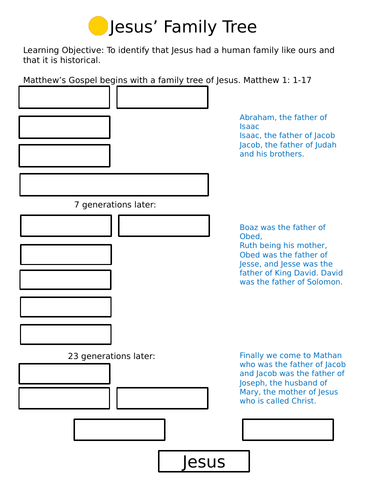 Here is the full first lesson (including exit tickets) for the RE topic Family/People. Everything is editable to enable you to change what you want and make it more suitable for your class. Worksheets only, please see: https://www.tes.com/teaching-resource/resource-12716448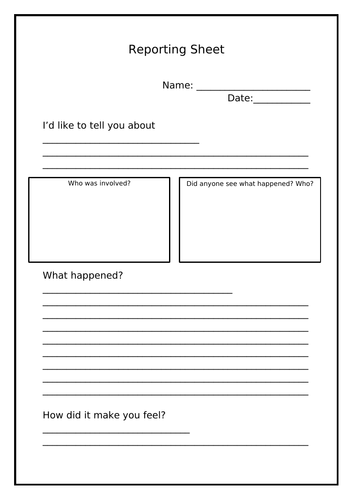 Nothing annoys me more than when I have children telling tales on each other after break - especially when I'm about to teach. This is an incident reporting form I've made (inspiration from NSMTC). I find that, due to how lengthy and long-winded it is, children tend to just turn around and say "it is okay, Miss, we're friends again!". However if it is an important issue, children will fill out the form and you also have a record if you ever need it. Let me know if it works for you!

A two-page knowledge organiser for Year 5 Changing and Properties of Materials Science topic.

These are perfect brain breaks for all primary school children. The font is 'flashback' by DaFont. I've added them as a picture if you want that particular font, and also kept them editable for you.

These are mental health check ins I use on the desks. I put a pipe cleaner and a bead on each check in so they children can easily show how they're feeling. I would also explicitly teach emotional literacy before using this in order for the children to use it effectively.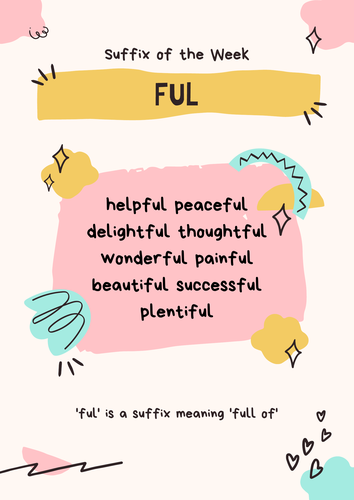 PDF posters for a suffix of the week with meaning and examples in a child-friendly display

KS2/Junior school job application forms for classroom roles. In addition, there is a differentiated version with examples of job roles perfect for any KS2 classroom. Please note the image shows Year 3 only. The downloaded resource has Year 3 through to Year 6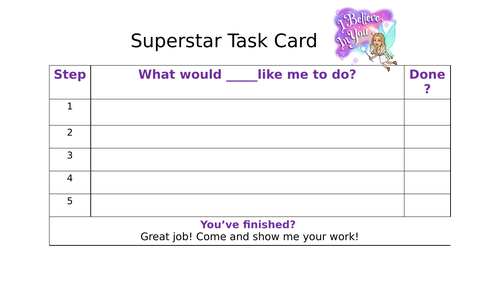 More suited for KS2, these task cards are ideal for those children who struggle to stay focused or work independently. Laminate these and write simple instructions on what you want the child to achieve by the end of the lesson and they can tick off the step as they go with a whiteboard pen. I've included bitmojis on mine (feel free to delete or change to make it more suitable for your class). You may have to download the Twinkl Cursive Looped font in order for the full effect to be shown on your device.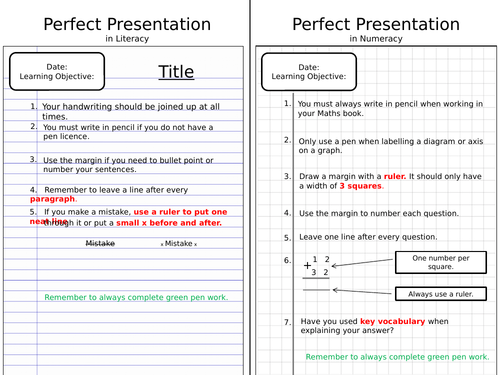 I created these with reference to my school's presentation expectations so children have a constant reminder. This will ensure my books are uniform and there is a high standard across all books. It remains editable so you can change to suit your class/school. Please note: I found it is best to print directly rather than photocopy as the squared paper does not always show up after being photocopied.