7Uploads
727Views
88Downloads
Excel stuff for Teachers
Excel Workbook Adaptable to your specific needs. Automatically calculates % and Grades Up to 35 students and 20 assessment pieces. Free "How to use" document in My Shop.
This scorebook is a Master that you can produce Match Scorebooks from. Requires that you enable Macros to allow it to work correctly. Used for scoring matches.
This is an excel spreadsheet that the students use to name the cities that hosted the Summer Olympics by year. Each year the student is provided with two choices. At the completion of sets of 12 questions they produce a certificate if all correct. Repeat if not. 3 sets of 12 questions. 3 certificates. If all correct, they get to produce a Pdf certificate at the end.
A two page (A4) Excel spreadsheet that can be turned into a named PDf File using a Macro Button. (Macros must be enabled) Design your Excel worksheet, enter the name you want to call the Pdf and press the button. The File is named and saves automatically in the same folder as the Excel File.
This is a one to five class Marks Book Excel Workbook. Percentages and Grades auto result. Can have weighted results Make Pdf's at the touch of a button. (Macros must be enabled)
Excel workbook that allows the student to select the correct answer from two possible answers for each set of Times Tables from 2 Times Tables to 12 Times Tables. If 12 all correct, allows them to make a Pdf Certificate and they can move on the the next set and so on until all 12 sets completed. Then they can produce their Final Pdf Certificate of Excellence. Can only progress when they get all twelve tables right.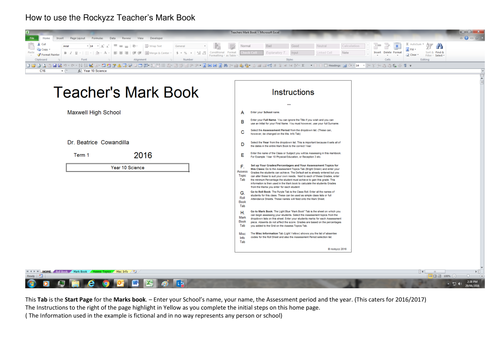 This Pdf document shows you the Marks Book and basic instructions so that you can view before you buy!