5Uploads
191Views
67Downloads
This pack includes 10 different photocards based on the topic of technology and social media on the GCSE syllabus. It is suitable for both WJEC and AQA exam boards. There are two documents in this pack: 1. A student version where there are 2 questions 2. A teacher version which has 2 unseen questions
This includes all of the grammar needed to know/recognise at A Level based on the list on the WJEC specification. In the second column you can prioritise what you need to go over the most and what you already know, and then next to it put a date when you will do this.
This includes all of the grammar requirements specified on the WJEC A Level syllabus. The columns have been split into the different grammar requirements, its priority, and the date it will be covered/revised.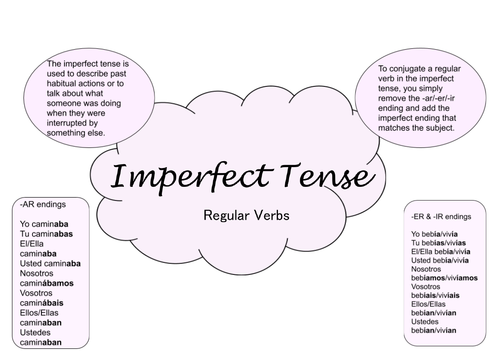 A summary of how to form the regular imperfect tense with the endings.