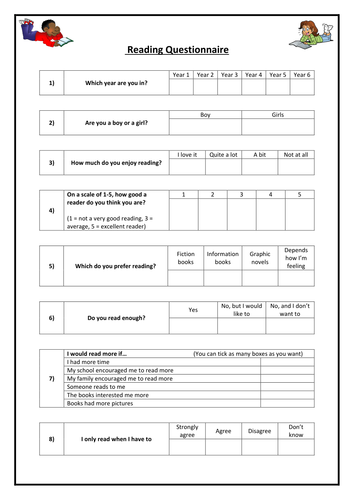 Great questionnaire which has been used to gauge children's attitudes towards reading. This was given out at the beginning of the year and at the end of year to gauge what impact our School Development Target had had.
Assembly slides and video which has been used to deliver on the topic of World Environment Day. Covers aspects of global warming, climate change, recycling and sustainability. Video can be used to reinforce message at the end.
Lesson on autobiography and biography. Pupils are reminded the different features and then explore a quiz on whether the extract is from a biography or autobiography. The main task leads up to writing an autobiography to be published in the TDK book magazine.
Bundle
A bundle pack of three scheme of works, which have been used and developed in an outstanding school. Schemes include lesson plans, PowerPoints and activities. Titles include: - WW1 - Revolutions - Monarchy
Bundle
Save over 30% with this fantastic Geography bundle. Four separate packages which include lesson plans, PowerPoint slides and other resources! Save yourself HOURS of work! Topics include: - Rivers - Climate Change - Coastal Erosion - Tourism - Volcanoes
Bundle
Save over 30% with this fantastic RE bundle. Four separate packages which include lesson plans, PowerPoint slides and other resources! Save yourself HOURS of work! Titles include: - Forgiveness/ Teaching of Jesus - Religious Leaders and followers - Right and wrong/ ethics/ Commandments - Islam/ Muslim Five Pillars and teachings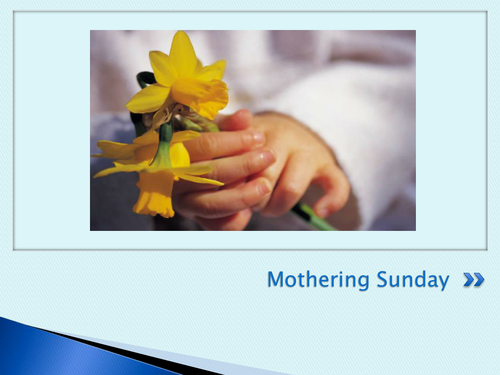 PowerPoint used for whole school assembly to celebrate Mothering Sunday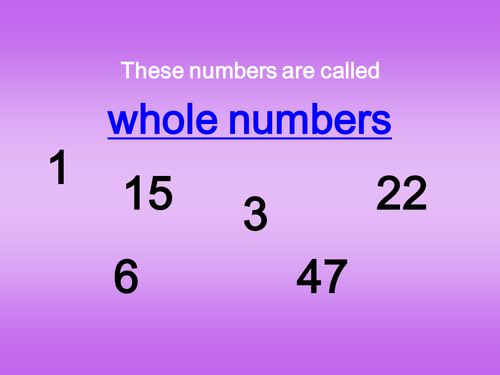 Some slides and resources which I have used to teach a lesson on improper fractions. Pictorial representations on PowerPoint help children with abstract understanding.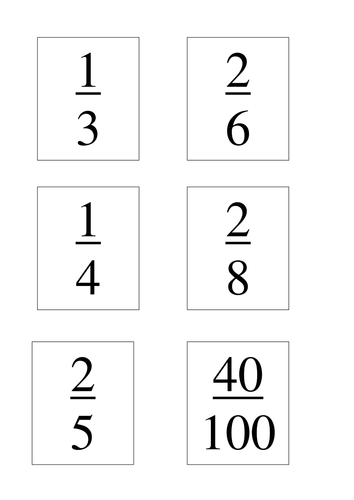 Some slides and resources which I have used to teach a lesson on equivalent fractions. Pictorial representations on PowerPoint help children with abstract understanding.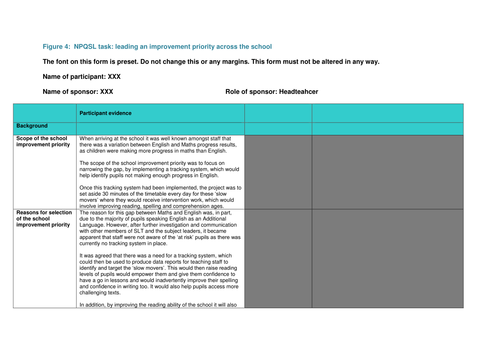 This is an uploaded version of my very hard work and dedication to the NPQSL course. One thing I found difficult when doing the project, was not being able to see the finished format and what was expected. After lots of advice, meetings and networking I finished the NPQSL assignment and passed with flying colours. I'm uploaded this to share, as I really wished that I had an example of the combined assignment to look at as it would have prevented a lot of stress. But passing with flying colours was very rewarding and now I am willing to share mine with you, to make it that little less stressful! The assignment was uploaded in March 2016 and received my feedback in August 2016. I have also uploaded the feedback from the first page, to show that all 9 competencies were passed to the required standard. The written feedback was incredibly positive and included many strengths. I have included the action plan, proforma and appendicies – however, I have blanked out certain names and school details. This assignment took me many days and many hours to complete, so I hope you find this useful and that it reduces your workload/gives you a clearer direction. Please leave feedback :) 'The documentary evidence submitted demonstrates that you have many key strengths. You are able to keep learning and pedagogy at the core of the whole school curriculum and central to your leadership practice. You have developed skills and practice in your school to ensure consistently high quality teaching and learning is achieved across the curriculum. You encourage and promote colleagues to show leadership and take risks, exploring and adopting innovative practice. You take on and lead challenging initiatives within your school to improve teaching practice and learning. You ensure that all learners are engaged in collaborative learning. You are aware of your own strengths and development areas. You seek feedback to improve your performance and delegate tasks according to your colleagues' abilities and skills. You demonstrate your ability to gather information to inform your long term planning and your knowledge and understanding of education beyond the context in which you operate. You collect and organise information from different sources to help solve issues. You also show your ability to analyse complex data and look beyond the obvious to prioritise issues in order to overcome challenging problems and achieve your aims. You create complex plans and analyses to overcome challenging problems. You use a range of analytical methods to identify and weigh up the merits of different solutions. You anticipate possible obstacles and think ahead regarding the implications of particular issues...'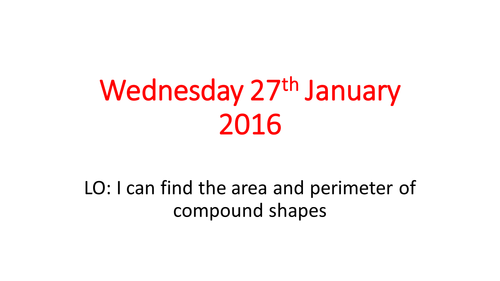 This is a lesson pack including slides and planning which I used for a year six lesson observation. The lesson was graded outstanding. The lesson explores area and perimeter, where the pupils are set the task to design a swimming pool for Beyonce. They are given a range of materials at different costs and given a budget. The pupils use their knowledge of area and perimeter to select the tiling for the swimming pool. The pupils really enjoyed this lesson!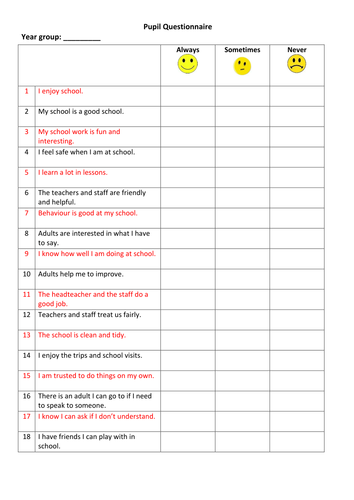 This is a simple pupil questionnaire, designed to get the pupils opinions on how they feel the school is doing. It has been used and gets good responses from pupils, as it is not too complicated and the statements cover a wide range of school issues.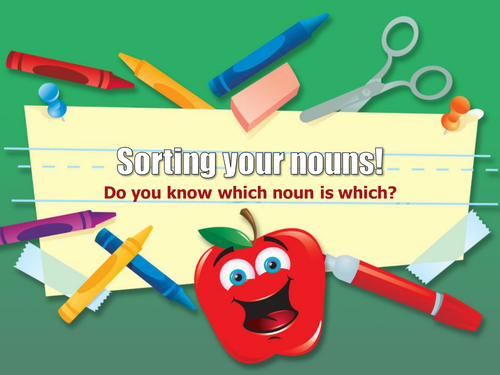 PowerPoint resource which can be used to introduce or revise the different types of nouns: common nouns, abstract nouns, collective and proper. Also has a document which can be used as a display or group work on categorising the different types of nouns.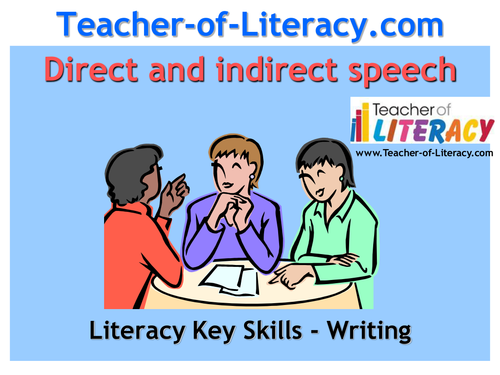 Revision pack to revise direct and reported speech. Used to go over or introduce speech marks and reported speech. PowerPoint and Activity included.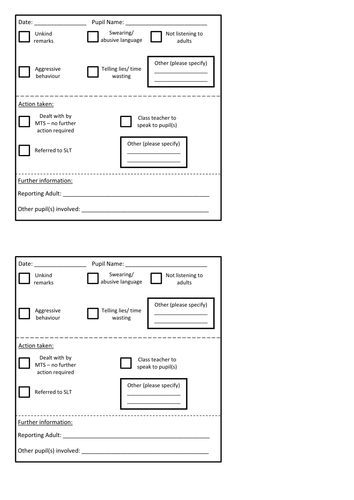 These have been created as tickets to give MTS. If there is an incident in the playground, they can complete one of these and can then be passed to teachers. It's a great way of reducing tension at lunch time and much quicker. Used at several schools and staff report that it helps the communication of behavior.
This lesson pack includes all the resources (PowerPoint slides, lesson plan, video links, worksheets and activities) needed to deliver the lesson. The lesson explores the features of persuasive writing in the context of Victorian Workhouses. Children magpie features of persuasive writing and then start to plan their own, leading up to writing a letter to the Prime Minister at the time in order to abolish the workhouses. Taught during a lesson observation and got great feedback - children very engaged in this cross-curricular approach to literacy.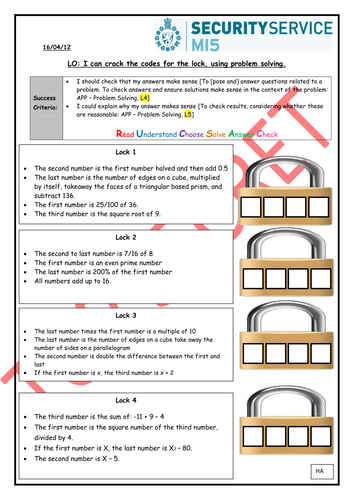 This is a lesson pack used as a fun revision lesson for year six. It contains a range of maths skills needed for SATs. Pupils have to pretend they are working for MI5 and crack the secret codes on padlocks. The codes are obtained by answering the different maths questions, which range from percentages, algebra, BODMAS and calculations. The pack contains lesson plan, power point slides, homework and differentiated worksheets.
This is a lesson which was used to secure an outstanding during a lesson observation. The focus is to write a persuasive book review - PowerPoint and planning worksheet worked wonders at getting the children to produce a high quality review. Included in the pack is lesson plan, planning worksheet, steps to success and PowerPoint slides. Ideal for Y3 - Y6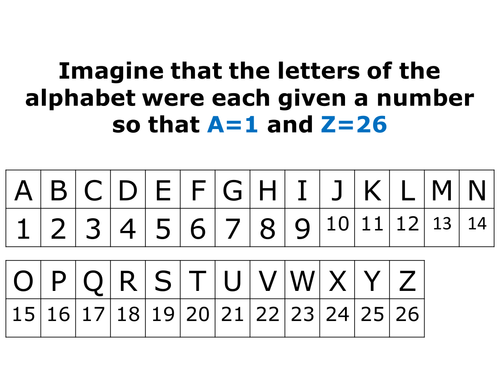 Assembly which was delivered to whole school about the importance of having a positive, can-do attitude. Very inspirational and includes links to great video clip to illustrate. At the end it follows in with a short story. Great feedback from staff and children!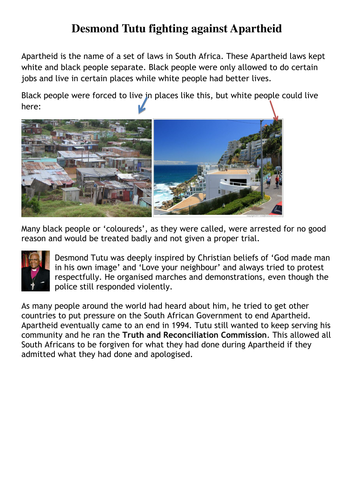 Whole scheme of work, along with resources and PowerPoint slides on the teachings of Jesus. Resources include homework, assessments, worksheets, slides and mid term plans. Resources used in an 'outstanding' school. The pack is planned for a whole terms worth of work. Save yourself hours of work with this! Lessons include: 1) Who was Jesus? 2) What do you think about Jesus' views on forgiveness? 3) Why would a loving person be crucified? 4) How is Jesus an inspiration? 5) Why did Jesus die for his followers and his enemies? 6) How did Jesus' love inspire Tutu to forgive?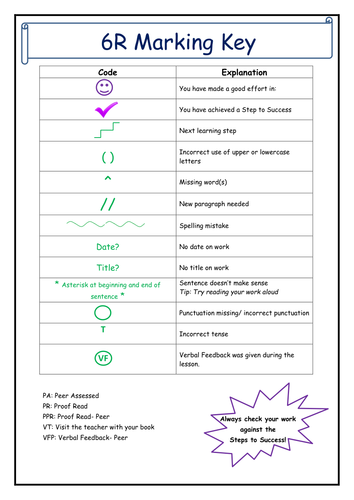 Great marking scheme that I use with the pupils in KS2 and have also used it in KS3. Poster is A3 and editable.