11Uploads
1k+Views
412Downloads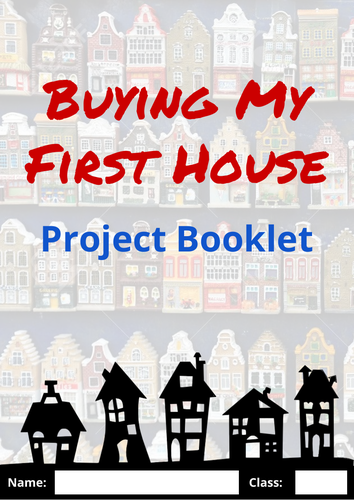 End of term / year project based around finance and planning - deciding, budgeting, financing and designing your first house. The booklet can be printed and worked through and the presentation provides a step-by-step structure. More than 5 lessons worth of material including an overview on presentation.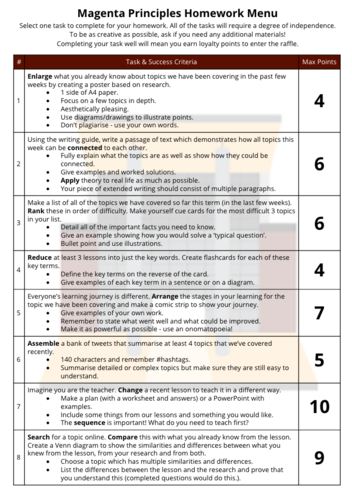 Used in Mathematics to give students a choice. The tasks are general and can be applied to any subject/topic at anytime. Tasks are differentiated by assigning 'points' to the different tasks. Students could be given a target for how many 'points' to collect over a period of time. I use the points to enter students into a raffle and a winner is drawn every fortnight but this could be used for merits or other rewards to support a whole school policy.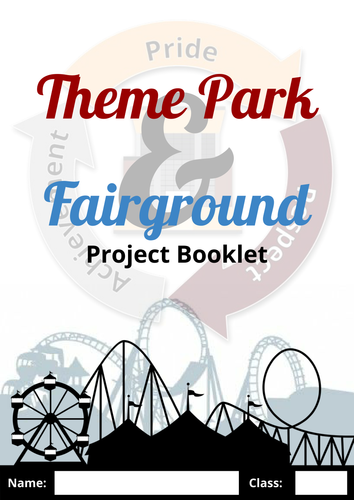 Perfect for ending the year! Whole unit of work for final week or fortnight of teaching. Engaging and rich tasks allow students to develop problem solving skills while having fun! The slides clearing follow the order of the booklet. Session one gets students jooked before looking at budgeting and plans and elevations in session two. Session three and four student begin to design their own theme park plan. Session 5 introduces the second part of the project - creating their own fairground game for the entrance of their theme park. In session two students can create these games and test them, finding out probabilities and using questionnaires to further improve their designs and creations. This has been used successfully with low ability students in year 7 up to high ability students in year 9 - often differentiated through questioning and higher pitched expectations.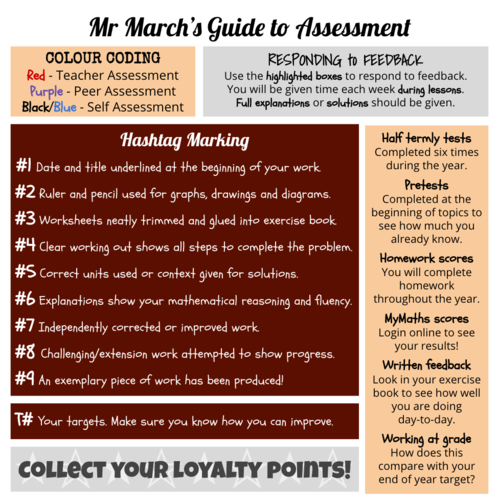 Mainly targeted at Key Stage 3 but could also be used at GCSE and at Primary. The guides focus on assessment and writing in Maths and have been used to quickly refer to during lessons as well as use as displays in the classroom. One helps with responding to feedback/understanding marking and the other supports students writing in Maths - key to promoting literacy as well as developing reasoning skills. Hope they are helpful!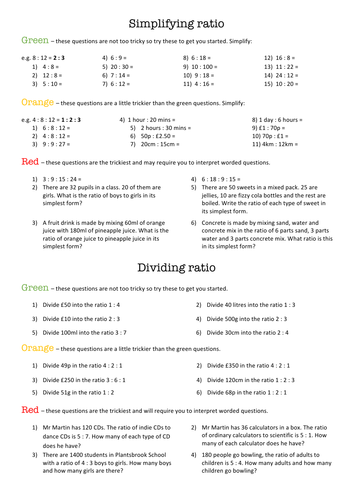 Worksheet split into simplifying ratio and dividing into a ratio. These are then differentiated into red, amber and green.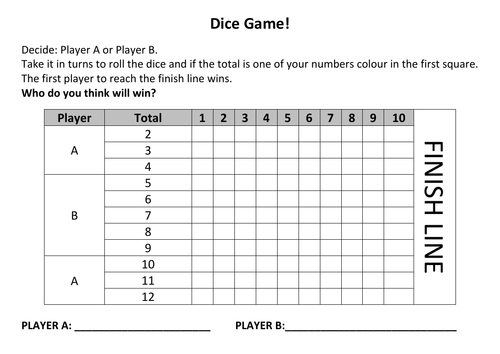 Experimental probability worksheet based on dice game - otherwise know as donkey derby.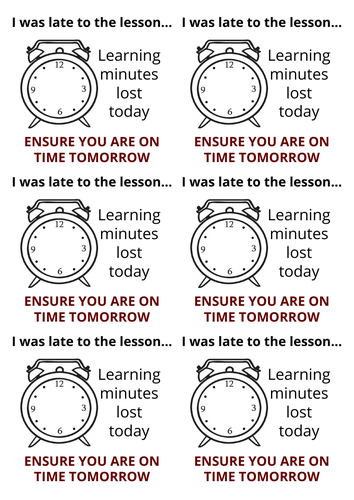 Late to lesson stickers to be used to track and record lateness to lessons. Easy to print on stickers or on paper to glue into books.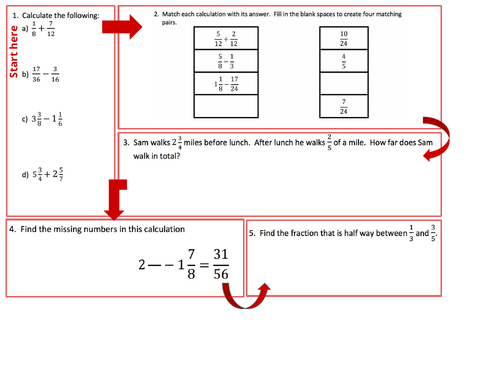 Adding and subtracting fractions worksheets - differentiated into red, amber green. Some different types of questions to get students thinking!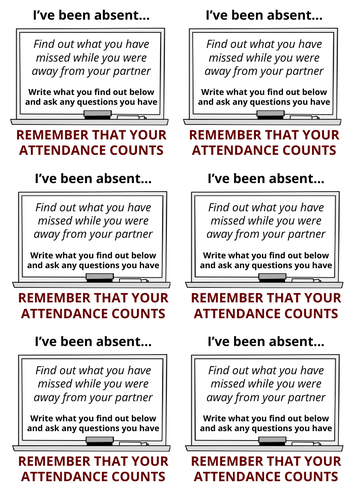 Track when a student is absent by using these stickers in their books. Identifies gaps but also allows students to catch up on missed work. Print these on stickers or stick on plain paper and glue in!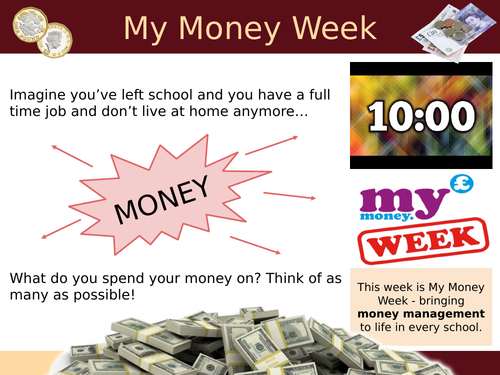 Lesson based around 'My Money Week'. Activities and explanations for students based on money and finance - can be used at anytime in maths as well as form time or PSHE.