76Uploads
70k+Views
22k+Downloads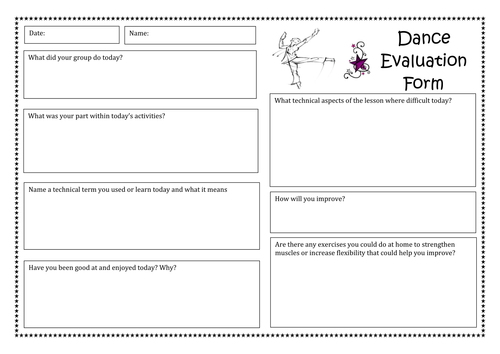 This form should be used in every session to build a diary that explains how students need to improve through the course, it allows students to set goals and pass p5 performing arts unit c10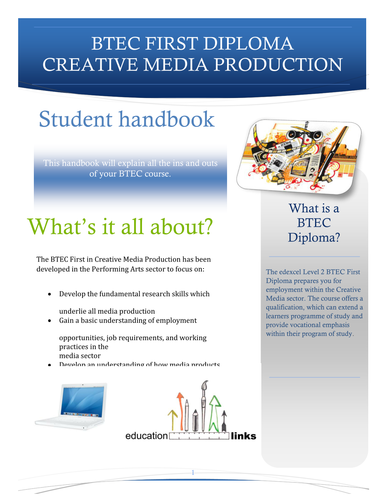 BTEC FIRST CREATIVE MEDIA PRODUCTION STUDENT HANDBOOK EXAMPLE

12 week (1 term) scheme of work for Edexcel's Skilled for life level 1 unit worth 4 credits.

12 week (1 Term) Scheme of work for Edexcel Skilled for Life level 1 units. Plan a enterprise project and then run it.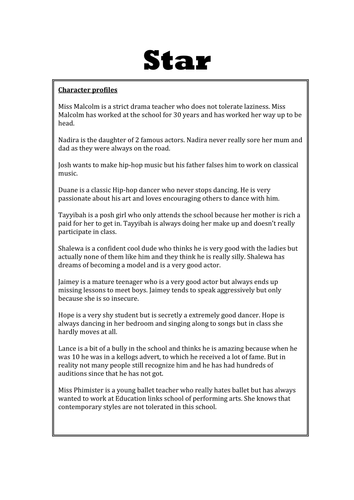 This is the first draft of our school show, some of the script has been written but other scenes should be made using class workshops.

Assignment brief example for UNIT 1 RESEARCH FOR CREATIVE MEDIA PRODUCTION on the BTEC FIRST CREATIVE MEDIA PRODUCTION COURSE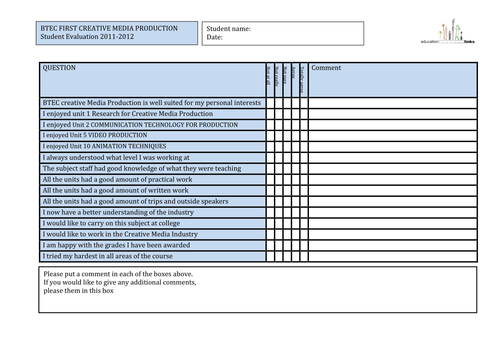 AN EVALUATION FORM I PUT TOGETHER TO EVALUATE HOW WELL THE STUDENTS FELT THE BTEC WAS RUNNING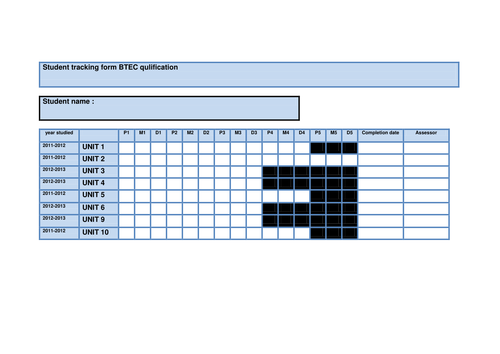 A TRACKING FORM FOR THE UNITS I AM TEACHING IN BTEC CREATIVE MEDIA PRODUCTION THIS YEAR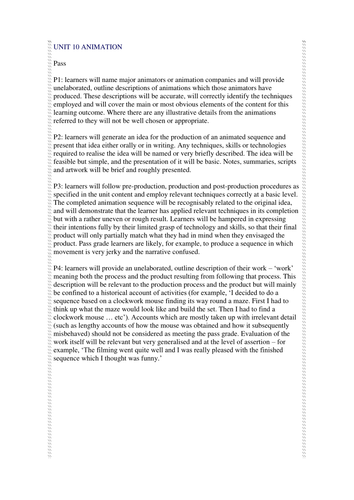 spec for unit 10 animation, from edexcel spec folder

A good activity for ICT and Media Studies, to help the studnets get used to drawing on the computer using shape tools in powerpoint. This could also be good as an art activity. Its a great way to build studnets confidence in a short space of time. Some video tutorials are available at https://www.youtube.com/channel/UCeOlKr19xcB8CpuQQg6FrJw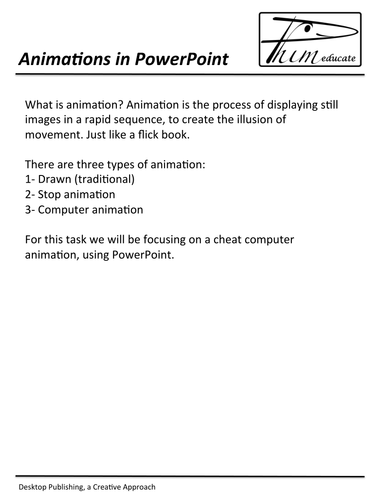 A fact sheet explaining how to create animations in powerpoint, as well as an example powerpoint to show to the class. I have a collection of videos, where I show you exactly how to to do. If you are interested in these, please contact me and i will upload them.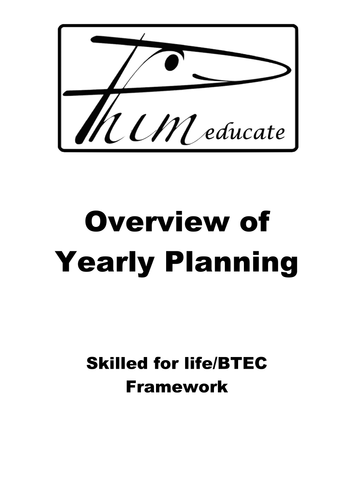 A complete BTEC/ Skilled for Life Centre handbook. I have been delivering BTEC for over 5 years and for the last 2 years I have lead my team to achieve outstanding in the Quality review. We used to deliver Level 2 BTEC's but when the rules changed a few years ago, we started to deliver E3 and L1 units on the Skilled for Life framework instead. This Centre handbook is used across both. Please email me at shona.phimister@education-links.org if you have any questions.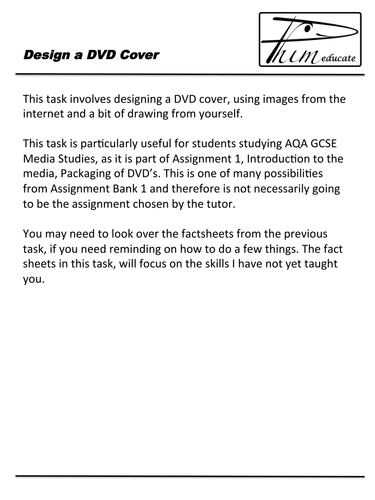 This fact sheet can be used as a ICT or media studies activity. I personally use it to show my GCSE Media Studies students, how to design a DVD cover on the computer without spending loads of money on software. I use it for Assignment and most students gain a full 5 marks for their designs. I have video tutorials too, if you are interested please contact me.