12Uploads
82k+Views
18k+Downloads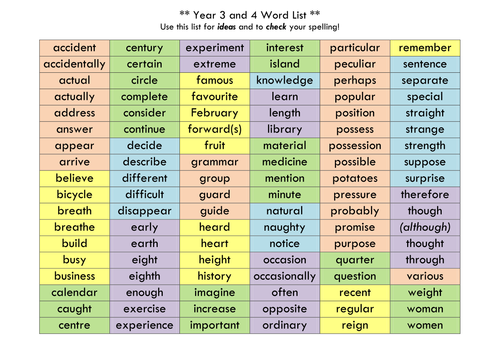 I copied the list from another user and have just added some colour to make it more easily usable. I'm using word mats with my group to help with their spelling and encourage checking and editing of their own work. Print and laminate!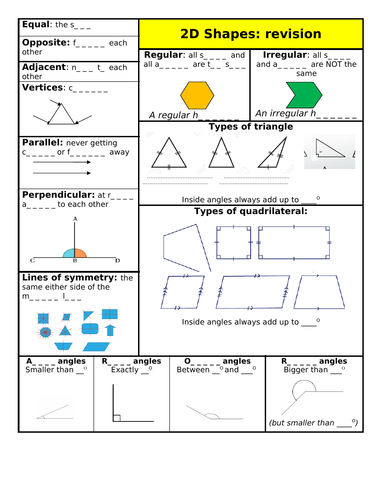 A resource I adapted from another TES contributor. Giving my Year 6 class a bit of shape revision early in the year! Includes sheet for them to complete and master copy for you. (Master is missing triangle names, I think - sure you'll cope!)
This is for a transition morning with a new Y6 class at a new school. Includes strengths, hobbies & interest, what my friends would say about me and space for 3 targets to tick off early in the new term! Could certainly be adapted for different ages.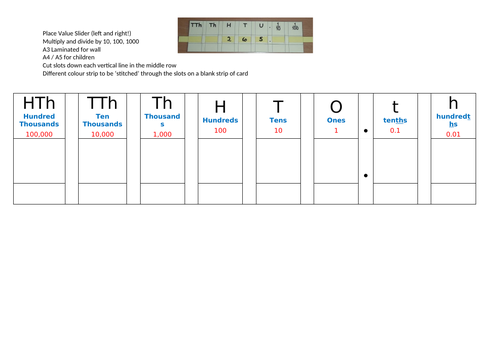 Can be blown up and laminated for display or laminated as A4/A5 for children to use.
One overview A4 sheet with all the three assessment grids on one sheet - can be kept in a file, stuck into the back of books...whatever works for you! Updated now in view of 2017-18 guidance. * I've just corrected an error in the 'Working Towards' grid. It said 'correctly spell MOST words from the Y5/6 spelling lists' and this should have been SOME. Apologies! ** In the sections that have 3 or 4 elements, advice to us has been that you DON'T need to have ticked off every one in order to say that overall, a child has achieved this area.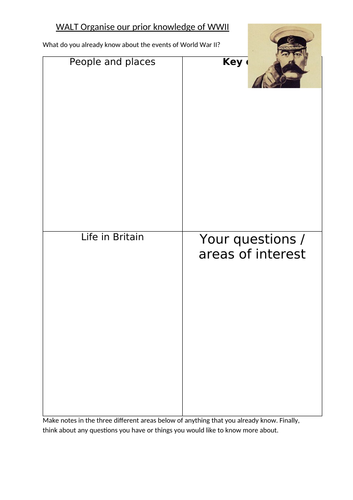 A KWL grid that we complete before getting started on WW2: People and Places; Key Events; Life in Britain; Your Questions/Areas of Interest. Obviously adapt as you like! We might start with a general discussion about people, events etc that they've heard of just to get them started. I'd then have a class discussion about what they've put in the first three boxes to give them ideas for the final box.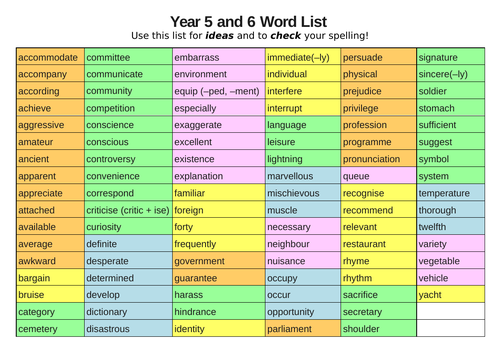 I've added some colour to make this more child-friendly and easily usable. Print for books, laminate for tables, enlarge a copy for the wall…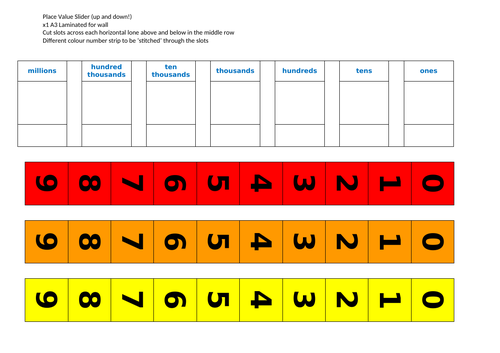 Mine will be laminated as A4 size to add to an interactive maths display, as part of 'If _________ is the question, what is the answer?'Post-its available for children's responses.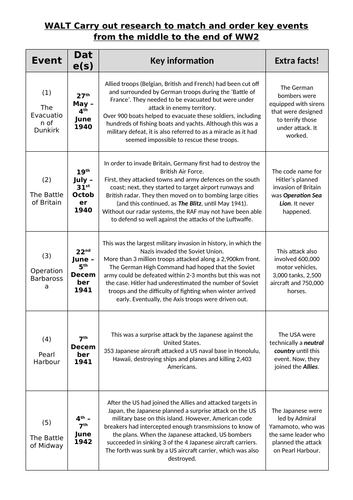 This is some lockdown learning for my Y6 class. It's so hard to find ways to share such a huge amount of information. I chose 10 key events from the middle of WW2 onwards and put together a matching and ordering activity. Here are my full instructions to the class: WALT Carry out research to match and order key events from the middle to the end of WW2 We started this topic way back in November by looking at the key events leading up to and at the beginning of World War 2. Now, you are going to look at key events from the middle of the war to its end. Some of these events you may know (e.g. The Battle of Britain), others may sound familiar to you (e.g. Pearl Harbour) but I am sure that for most of you there will also be events that you have never heard of before! The information that I have gathered takes up 2 pages and is all jumbled up. Your task for this afternoon is to put the correct information together and then to put it in chronological order (so, starting with the earliest event and finishing with the latest). You need to match up Event + Date + Key Information + Extra Facts! This is not supposed to be a quick, 5 minute activity! I expect it to be fairly challenging in places! By all means, have a go at matching and ordering the information based on what you already know, but I'd bet a fair amount of money on everyone needing to do at least a bit of research (and most of you will need to do lots!) Top Tip: When you are looking up an event, try putting 'for kids' in your search, e.g. "Battle of Britain for kids". This will give you search results that use clearer language and are easier to understand. If you can print this off, then open up the pdf below and you can do this activity as a 'cut and paste' (so chop up the boxes, rearrange them correctly and stick them down in the right order). If you cannot print this off, you may prefer to use the Word document below. You could use the 'fill' button and colour code the boxes (e.g. make all of the 'Battle of Britain' boxes red). Finally, list the events in the correct order on a separate piece of paper. Extension: Choose one of the events and find out more about it. Could you put together a poster of key information? Or a PowerPoint that shows all of the important facts? How you choose to present the information is up to you but it could include pictures, maps or diagrams as well as text.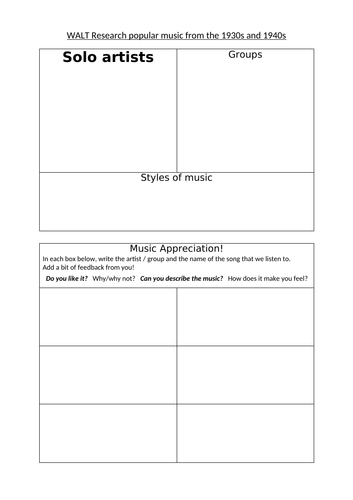 This was a whole class activity that we did after I'd set them some research as homework - it was great fun! They had to find out about styles of music from the 30s and 40s then choose one artist to look at in greater detail. Where were they from? What kind of music did they play? Could they find some song titles to recommend? etc… As a class we then had a 'music appreciation' lesson, where first we put together all of our information about bands and solo artists, then we listened to songs suggested by the class and they did a quick review of each, including a mark out of 10.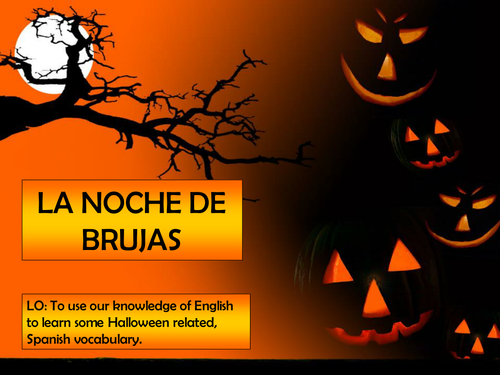 Created this for use across KS2. First, students had a quick quiz on mini wbs to see which words in the PowerPoint they could work out, using knowledge of English to help (where possible!) Then students had to match the English and Spanish vocab on the worksheet and find the Spanish in the 'sopa de letras' ('Letter soup' - wordsearch)