Steven Price's Shop
I am a science teacher with 16 years experience in mainstream and SEN teaching in the UK.
9Uploads
316Views
534Downloads
I am a science teacher with 16 years experience in mainstream and SEN teaching in the UK.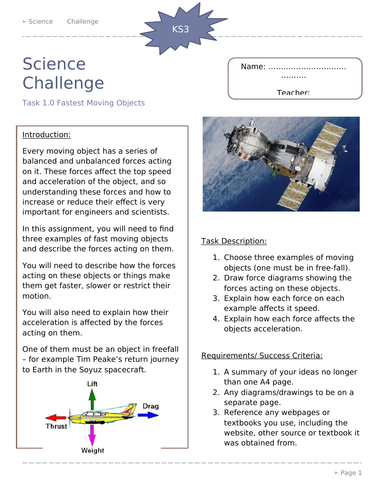 These resources were made for students to complete at home during lockdown, however, since we returned we found they loved completing them at school too! The resources cover a wide range of physics, chemistry and biology, and are independent tasks for students to complete with some supervision. Each task sheet has a challenge, an introduction, task description and resource links for students to use (web links).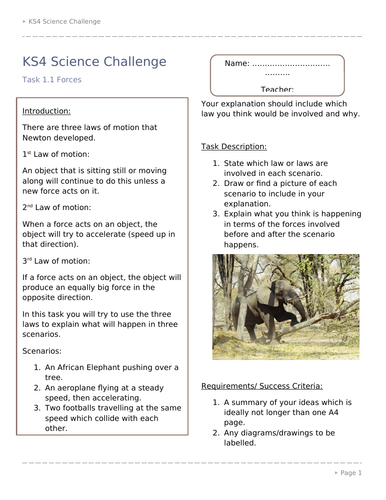 A variety of science challenge task sheets made during lockdown for students working at home. These were designed for students to work independently, but can also be used in the classroom as an assessment activity or revision. Each challenge has a task description, introduction, information about the science and useful links to help students in their work. They cover a wide variety of subjects from the GCSE Combined Science Course from AQA.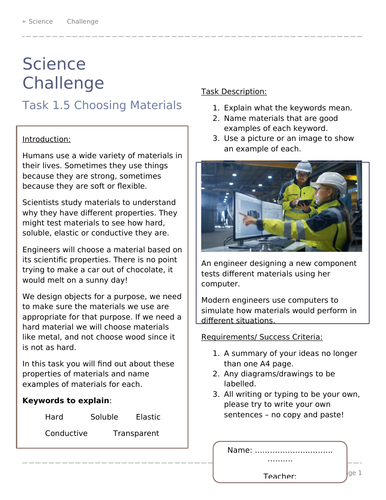 I designed these for our students to complete at home during lockdown, students were sent the sheet and were asked to email back their work. They really enjoyed the tasks, which cover the majority of topics in KS2 Science. Each task has an introduction and task description, usually with examples on the second page and several recommended resources (web links etc). Aimed at all KS2 students.
This is a book aimed at helping GCSE Combined Science students practice their physics equations. It contains practice questions with worked solutions for every physics equation in the AQA specification. It runs through how to use maths triangles for every formula, and has a huge variety of practice questions for them to get to grips with.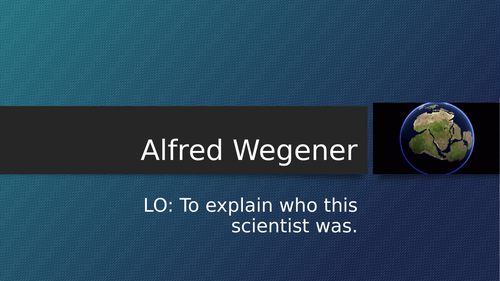 Presentations made to support the teaching of famous scientists. From the national curriculum for KS2. These work alongside the excellent hhmi videos (paper puppetry) which students use still images from to make a storyboard in books or as a piece of best work. Also includes some work for students on precision and accuracy within experiments.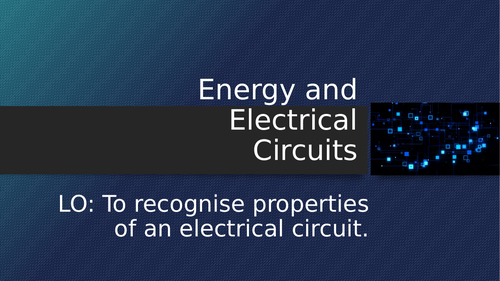 A series of presentations I have made for Science in year 7. These cover the majority of topics throughout early key stage 3.
This is a guide written during lockdown to help my students with their GCSE revision. It covers every main topic in the Combined GCSE and has revision tasks at the end of each chapter. These include a variety of missing word paragraphs to complete and practice exam questions. All mark schemes and answers are shown at the end of the booklet. This has also be invaluable when staff in my team have been absent and the students needing work to continue learning with in their lessons.
This booklet contains explanations, worked examples, practice questions and worked solutions to every chemistry topic in the GCSE Combined Science. It is aimed at students taking the AQA specification but would also work for those taking the Edexcel GCSE course. Each chapter is explained for all topics within the course, I have used this with SEN students and top sets within mainstream and an SEN school. All have been able to access the booklet.
A fun quiz to end the year, it has 10 rounds, including Christmas Countdown, Spot the Scientist, Recognise the animal fastest, recognise the scientist name the fastest, recognise the Christmas tradition, and more!