550Uploads
188k+Views
72k+Downloads
Personal, social and health education

There is so much here it is difficult to list! All the great resources from Responsibility PSHE, backed up with posters and discussion tasks. Such great value - this is the one to get!

Looking for a way to teach Responsibility? This resource has it all! You get high quality original resources that are both class-tested and lesson ready. You may of course alter and modify the resources for your class, and you get my support for the lessons (worksheets have been developed for customers and added to packs in the past). This pack includes a full set of worksheets. Lesson Plan: LessonPlan Worksheets: Create a collage Snakes and Ladders - board + scenarios Feeling Responsible? How Often Responsibility word wheel Rounding up Tweet your results Taking responsibility Extras: The 30 second lesson plan (for teachers in a hurry!) Support - how to contact me for help (I can't guarantee instant help, but I'm here for you!) Teaching requirements: It would be beneficial to read through the lesson plan and look through the worksheets before attempting to deliver the material. Enclosed is a 30-second quick start guide if you do not have time for this. Unusual software requirements: None Need some help? Contact me! https://twitter.com/studeapps Looking for the usual software requirements: (http://studeapps.com/usual-software-requirements):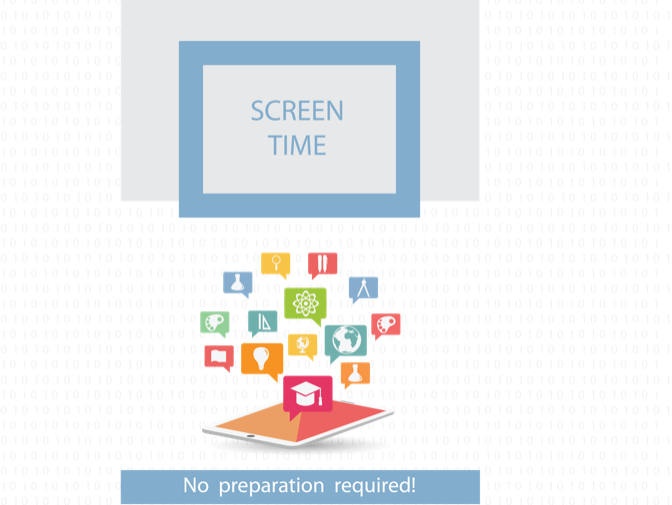 A full set of resources for a lesson around screentime. Covers identifying habits and behaviours (e.g., excessive screen time or video game usage) that can be detrimental to health, and explain how people can be encouraged to adopt healthier alternatives. Resources include: Discussions Brainstorming Collages Track your screen time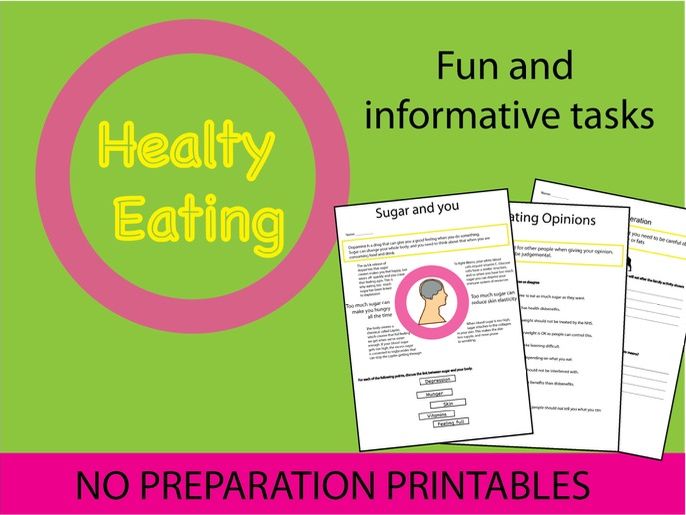 Help your students learn about Healty Eating! But let us take the planning out of it for you. A series of worksheets and exercises for your classes. Aimed at Key Stage 3 but can easily be adapted for other levels. Interactive activities, discussions, worksheets and more all stunningly presented and ready to go with no effort required from you! Keywords: Sugar, health, brain, hunger, elasticity, immune, resources, glucose, structure, excess, depression.

A full bundle for a lesson + ** Includes:** Assembly resource A huge number of worksheets Wordsearch Posters

A complete resource pack for respect and diversity in the KS3 classroom Created to teach the following objectives: Investigate respect and what it means, and why it is important Be able to distinguish between respectful and disrespectful behaviour Learn to respect the differences between people Know that a great way to deliver self-respect is to behave in a way that makes them feel good about themselves They are responsible for their own behaviour, and that respect begins with ones self and students need guidance in order to achieve this!

A role play based around the chaos around the 2017 Oscars. Fantastic for tutor time, thinking positively and looking forwards. This can also be used as part of a citizenship program, and also as a starter for English classes.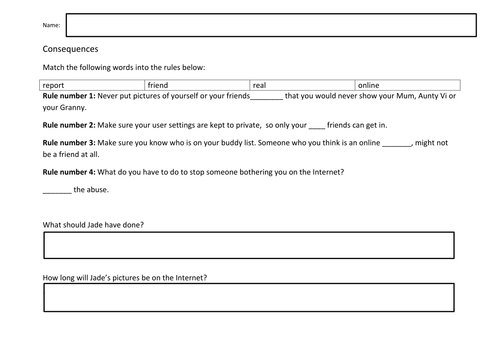 Full lesson including lesson plan for the dangers of social media (KS3). Fixed problem with first video.