Primary and SEND resource place
Primary and SEND resources and Widgit symbols
12Uploads
1169k+Views
726k+Downloads
Primary and SEND resources and Widgit symbols

A4 worksheet/activity for KS2 (able Y4+) - gap-fill homophones and make sentences from given homophones. Could be used for homework.

A4 landscape printable worksheet for homework. Topics also include: earth and beyond; physical world.

Generic checklist for self or peer assessment of newspaper article. Space at bottom to put in next steps/improvement.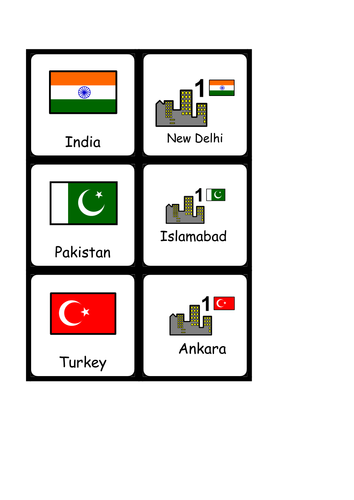 21 Asian countries and capital cities. Good for ASD pupils.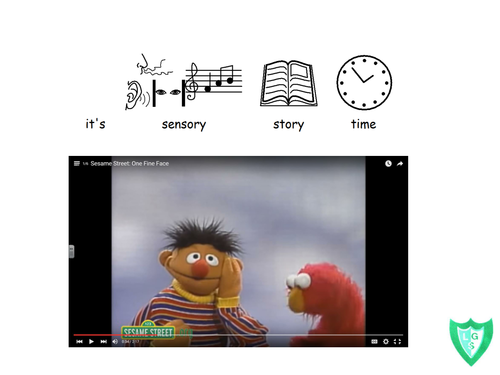 Ppt complete with words, pictures, details of resources needed and links to themed songs (click the music splash) Will need some musical instruments, water spray, fabric, crackling hand spray, torches and an internet link to the linked music. Enjoy!

Print 1 double-sided triangular card per sheet (cut, stick together, and laminate). One side is +/- the other x/divide. Great for encouraging recognition of inverse and fact families.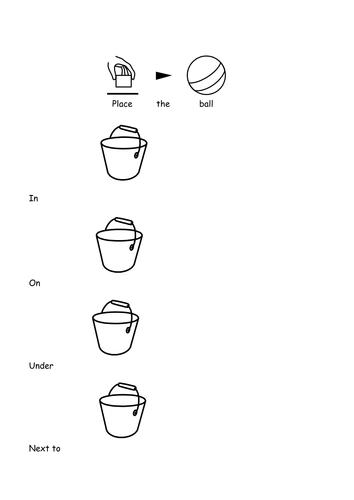 Very simple single A4 sheet - to demonstrate understanding of in, on, under, next to - visuals are a ball and a bucket. Cut out some colourful circles and pupil sticks ball onto sheet according to where it says - adult read the preposition. Suitable P5-P7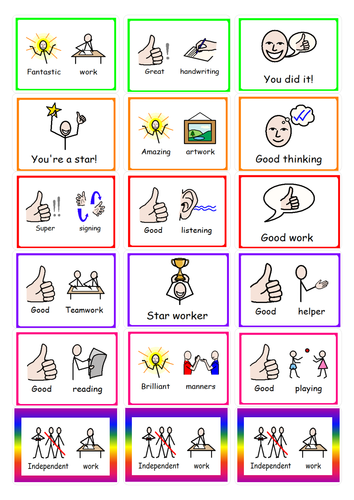 These print to the Avery A4 - 18 to a page sticker sheet (portrait).\nFile is in Word.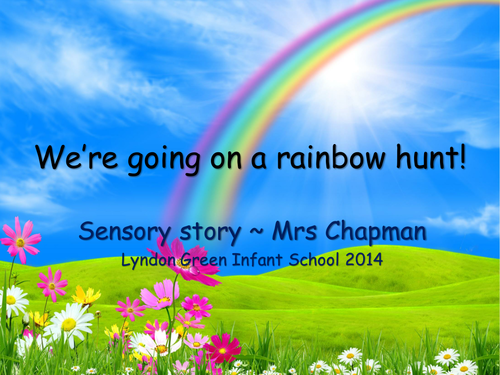 Powerpoint with words (for staff), links to songs for our sensory story to go with our rainbow theme.\n(Musical instruments/sensory resources to use included in brackets). My P3ii-P8 class love sensory stories!\nInspired by we're going on a bear hunt.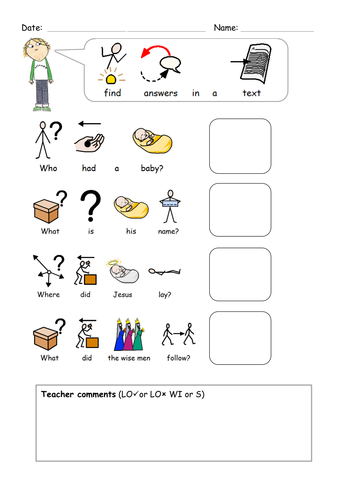 2 worksheets - both widgit questions - one for symbol answers (page 3 - symbol choices) and one for pupils who are able to write.\nText file is a simple single A4 page (pdf). Straightforward comprehension - retrieval.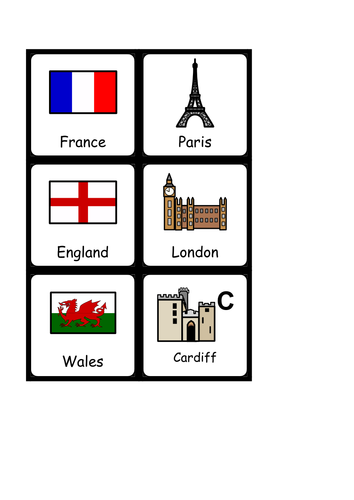 A4 6 symbols to a page, ready to print, laminate and cut out. Fun and educational. 18 countries and corresponding capital cities. Match the country and capital city. Designed for students with autism - eg TEACCH tray activity.