Primary and SEND resource place
Primary and SEND resources and Widgit symbols
108Uploads
1157k+Views
717k+Downloads
Primary and SEND resources and Widgit symbols

Generic checklist for self or peer assessment of newspaper article. Space at bottom to put in next steps/improvement.

A4 worksheet/activity for KS2 (able Y4+) - gap-fill homophones and make sentences from given homophones. Could be used for homework.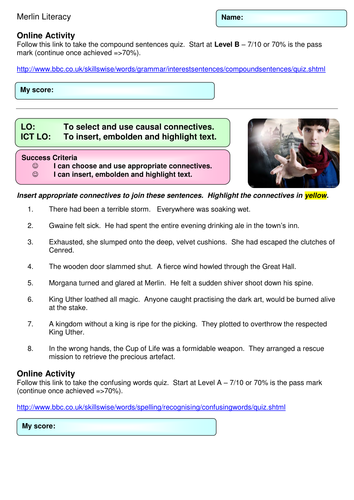 Merlin-inspired literacy lesson for ICT suite. Document with embedded links to online activities and my own sentence-level activities. Used with Year 6 - inserting own connectives and uplevelling a piece of text. Show a clip of Merlin (iplayer) as a 'mood' intro :)

Iwb ppt and accompanying lesson plan focussing on descriptive writing. Groupwork feely bag task - describe and then guess what's in the bag. Identifies difference between inform, describe and explain. Encourages use of adjectives, adverbs and interesting verbs. Covers synonyms - links to online game. Includes independent writing task, peer review (paired work) and independent extended writing at end - describing special object. Tried and tested.

Prints 2 letters to an A4 page, arty-red-themed letters for literacy wall.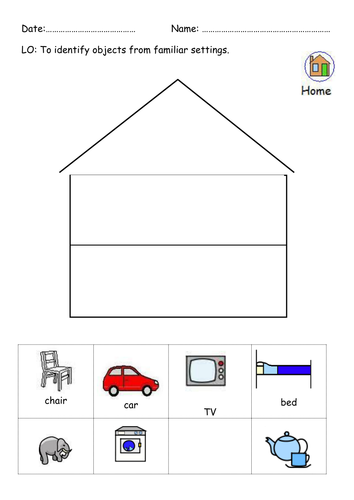 Single A4 colour printable - bottom section includes 8 objects to be cut-out and stuck inside/outside the house outline to show an understanding of whether they belong in the house (familiar setting - home). Used in literacy phase 1/2 with KS2 SEN group, but suitable KS1 too.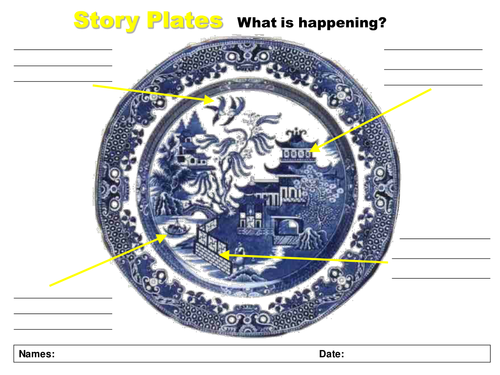 Uses a willow pattern plate to inspire oral storytelling; then students create own plate; annotate and then write a description of the setting using expressive language. Handouts include peer-review/feedback sheet; which students then respond to by improving their original writing. (stories in other cultures - have audio link to the 'real' willow pattern story and a video link on 'word order' and retaining meaning.) 4 Learning Objectives: To use visual prompts to tell stories. To describe a setting. To peer review and feedback (talk for writing). To edit and improve own writing.

A simple powerpoint 'the magical object' designed to inspire storytelling in KS1. Self-composed story intro with 3 options to continue.. then story to be continued by children. Models L2+ writing as expected in Y2.