Primary and SEND resource place
Primary and SEND resources and Widgit symbols
108Uploads
1156k+Views
716k+Downloads
Primary and SEND resources and Widgit symbols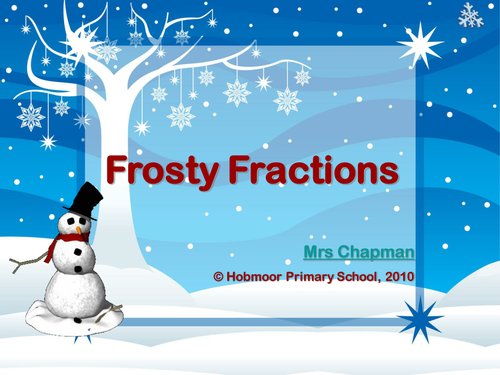 Friendly snowy themed powerpoint - to order fractions (includes suggestion for continued activity - using digit cards) Tried and tested, kids loved it.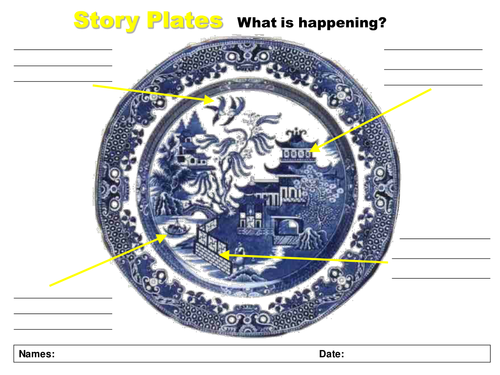 Uses a willow pattern plate to inspire oral storytelling; then students create own plate; annotate and then write a description of the setting using expressive language. Handouts include peer-review/feedback sheet; which students then respond to by improving their original writing. (stories in other cultures - have audio link to the 'real' willow pattern story and a video link on 'word order' and retaining meaning.) 4 Learning Objectives: To use visual prompts to tell stories. To describe a setting. To peer review and feedback (talk for writing). To edit and improve own writing.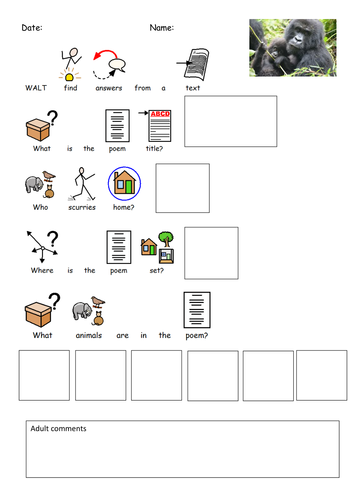 A symbolled-poem about the rainforest - and supporting symbols/worksheet for reading comprehension. Suitable P7-L1.

Prints 2 letters to an A4 page, big-regular-patterned letters in blue/yellow theme for numeracy wall.

tabulated with dates to aid cross-curricular links/year group planning

5 colour-coded tables of 6. Prints to A4. laminate then dry-wipe names on/off as necessary.

Colour A4 printable with marking symbols that are recorded against learning objective/aim when you mark. Make your marking faster and more meaningful! :-) To display in classroom for pupils to refer to.

A4 printable of an outline daisy-like flower for children to record what they know about plants (Assessment for learning for start of topic).

A4 2 sided printable for recording the LO: To investigate whether exercise changes pulse. Complete results (table) and draw line graph.

With space for investigation questions - helps to keep track of practical skills coverage (AT1)

An accessible, single A4 printable used in WS INSET for improving science. Focus on designing investigation questions and promoting scientific language.

Single A4 recording sheet for 'which conditions are best for growing yeast?'. Pupils choose either sugar or temp. to investigate and record on sheet. Needs yeast, water, sugar, thermometers,

Suitable for Y4. Printable friction word mat to place on tables to encourage pupils to use scientific vocabulary in their explanations. Could print for display too. www.schoolslinks.co.uk have good friction display. Have accompanying questions in this style for display too, if interested post me. s:-)

A simple powerpoint 'the magical object' designed to inspire storytelling in KS1. Self-composed story intro with 3 options to continue.. then story to be continued by children. Models L2+ writing as expected in Y2.

Patterned letters in blue/green themes, print one letter per A4 page, spells WORKING WALL.

Up-beat vaisakhi song (sung to We're all in this together from HSM) 2 files: words and music :-)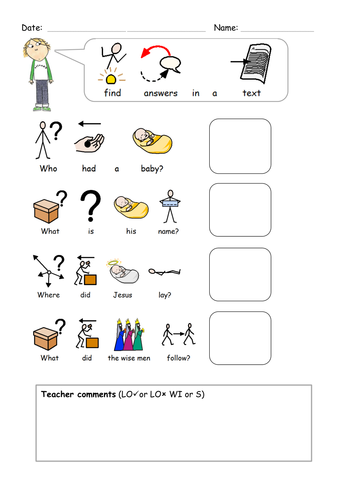 2 worksheets - both widgit questions - one for symbol answers (page 3 - symbol choices) and one for pupils who are able to write. Text file is a simple single A4 page (pdf). Straightforward comprehension - retrieval.

A4 printable worksheet to identify the 4 main types of investigation (SCOFt - survey, classification, observation, fair test) and then choose one given a scenario.