Ele's Shop
The most engaging and fun content for teaching Science to elementary and middle school students!
23Uploads
5k+Views
4k+Downloads
The most engaging and fun content for teaching Science to elementary and middle school students!
Design, engineering and technology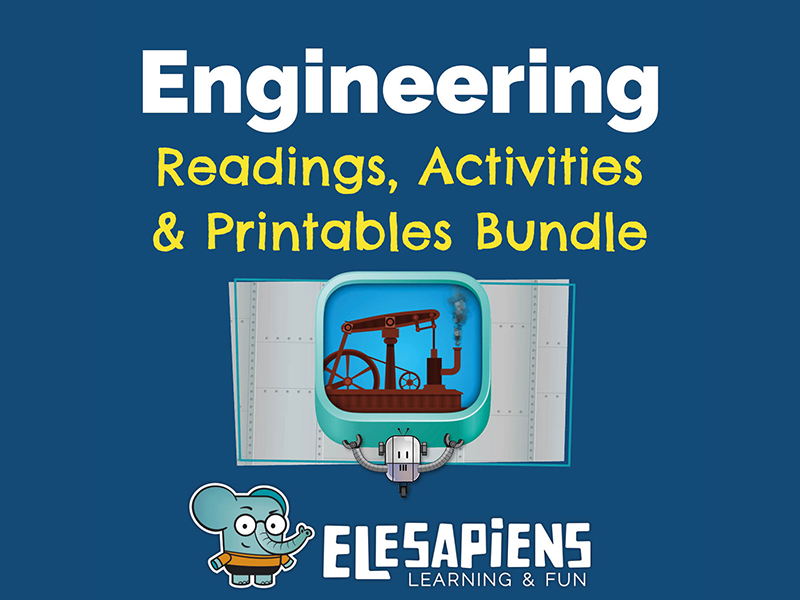 If you are looking for FUN and ENGAGING STEM activities and resources focused on ENGINEERING AND CONSTRUCTION OF MACHINES, here is a great bundle of posters, readings and classroom activities. The STEM activities give students an opportunity to experiment with the concept of forces and apply their knowledge by creating their own inventions. The printable posters are a great visual reinforcement for your students with simple explanations and comparisons of the concepts. The ebook in PDF format explains the key ideas about machines, robotics, and technology. KEY IDEAS: ● Simple machines and their functions ● Efficiency involved in the use of machines to facilitate human work and save energy and resources ● Building simple structures that can accomplish a particular function Engineering readings, activities and printables bundle pack contains: ● Classroom activity: The Paper Automaton - an activity where you build a small 3D paper Elesapiens able to move its arms through a rotating mechanism ● Poster: Ele…matic – a downloadable and printable material containing templates and assembly sequences for the offline activity of "The Paper Automaton" ● Poster: Robots Types and Uses – a printable document illustrating what robots are, their main uses and types or shapes ● Key Concepts About Machines – an interactive notebook that presents key concepts of machines, robotics and technology ● Classroom activity: The Useless Machine – a class project where you build a Rube Goldberg machine; an absurdly complex machine that performs a simple activity ● Classroom activity: A Machine World – two class activities that help students to discover the presence of simple machines in our everyday environment ● Classroom activity: Build a rocket - with this fun activity students can exercise creativity and understand the operation of Newton's Third Law of action-reaction, by building a rocket powered by air and water ● Classroom activity: Making a Periscope - a STEM activity witch divided in two parts, the experimentation and the construction Find lots of fun digital and interactive science resources at www.elesapiens.com. Discover our tools and services for Schools and Teachers.