Miss C's Classroom
👩🏽‍🏫Full time teacher & dog enthusiast 🍎 Year 2/3 Teacher 🇬🇧 UK 🎨 Creative Planning 💡 Activities
5Uploads
105Views
93Downloads
👩🏽‍🏫Full time teacher & dog enthusiast 🍎 Year 2/3 Teacher 🇬🇧 UK 🎨 Creative Planning 💡 Activities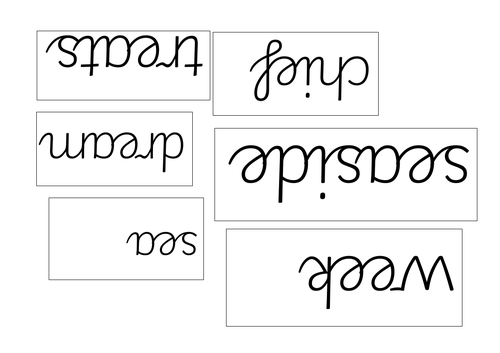 Instructions Print the words on brightly coloured paper. Children are to pick a word and put it in the mirror. Children are then to use the mirror to read the word. This can be used in your "practice" part of your lesson. Children can then sort the words by spelling/ sort words into a table/ write sentences. Thanks for looking! Please leave feedback on this resource!

Thematic Medium Term plan. Year 2/3 class 6 weeks worth of cross curricular ideas. This isn't the individual lesson plans- just the outlines and ideas. The English objectives are based on the story Lost and Found. The English is broken up into weekly WALTS. The maths objectives are colour coordinated for the different year groups. In maths, we focused on Place value, multiplication, division and Position & direction. Topic: Robert Falcon Scott and Ernest Shackleton RE: Christianity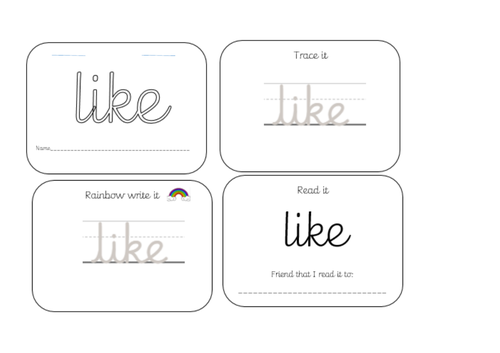 This High Frequency word mini book is all about the word like. The boxes need to be cut individually and stapled together (on the first page there is 2 blue staple outlines). An interactive, fun way for KS1 children to learn their HFW. Thank you! Let me know what you think :)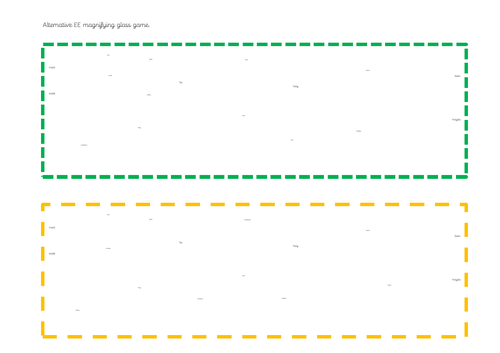 Phase 5 Alternative magnifying glass game. Instructions: This game can be used in your "practice" part of your lesson. Children will need to use the magnifying glass to read the words. These words can be sorted in the alternative ee table. This can be done individually, in pairs or in groups. If you like this resource please leave some feedback. Thanks.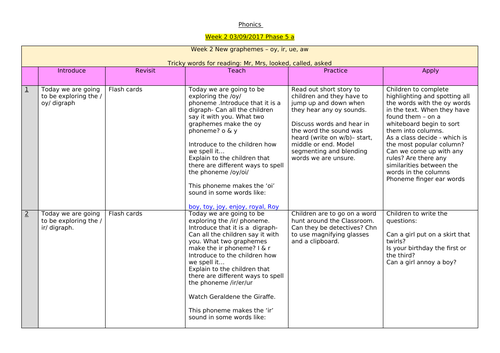 3 weeks worth of phase 5 planning. The plans focus on Alternative spellings: /oa/ /m/ Alternative spellings: /ee/ /ch/ Week 2 New graphemes – oy, ir, ue, aw