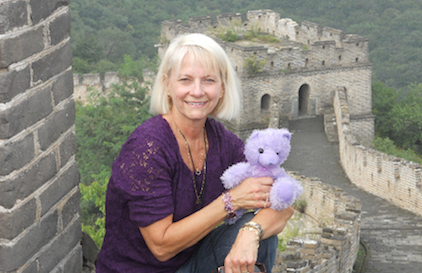 Featured author: Gail Hennessey
Gail Hennessey taught 6th grade Social Studies for 33 years before retiring. She believes in making resources that are cross-cultural and interactive. For example, students listen to Egyptian music, sample food from the culture, write in hieroglyphics, listen to a story, and compose creative writing essays in her ancient Egypt unit.
Gale has written over 30 children's books and her work has been featured in Time for Kids, Scholastic News, Highlights for Children, Ask, Cobblestone, Boys' Life, Ranger Rick, National Geographic, Jack and Jill, and more!
Watch our video for some tried-and-true tips from Gail about creating engaging social studies resources and using writing to make connections with students.
Her Resources: Highlighted
Gabe's review
Time for A Christmas Carol? Have students find information about Charles Dickens by going through a Webquest about this magnificent author from across the pond.
Erica's review
5,4,3,2,1… Happy New Year!! Students explore multiple global New Year's Eve celebrations with this webquest. Comprehension questions, extension activities, and answer keys included.
Steven's review
Perhaps the greatest military genius of the ancient world, the warrior-king Alexander III of Macedon conquered vast territories. Have students read and act out his destiny with this theater script.
---
Get Featured!
A featured author's resources are: student-friendly, teacher-friendly, comprehensive, and searchable.

Are you interested in being one of our featured authors? Check out our featured author archive for more information.
Questions?