Not the right job for you? 

Private Tutor – London, London
Closing date:
Tutors InternationalLondon
---
Date posted:
Start date: January 2018
Contract type: Full Time
Salary: £108,000 GBP per annum prorated
Contract term: Temporary

An experienced teacher is sought for a role working as a full time Tutor with a 14-year-old boy in London. The Tutor will be responsible for the boy's education for at least the remainder of the academic year, following the British school system.
STUDENT
The boy is currently on the IB Middle Years Programme at a school in Nice. He is a bright student who is achieving reasonable grades, but with the guidance of an exceptional private tutor he will excel. His favourite subjects are the sciences, mathematics, IT and anything technology based – he particularly enjoys topics involving hardware. His interests outside the classroom include chess, tennis, skiing and swimming.
A typical 14-year-old, he is quiet, a little shy and perhaps unsure of the pathway from childhood to adulthood. This can make him appear wary and aloof, but when relaxed, he is a warm, funny and engaging young man. A native Russian speaker, he also has good spoken English and French but there is room for improvement in both languages. He will benefit from strengthening his spoken and written English – gains here will help him improve his academic performance overall.
The student responds best to teachers with great energy and enthusiasm for their subject. Those who can inject a sense of excitement into their lessons will capture his attention and natural curiosity. His favourite teacher was fun and light-hearted but balanced this with a sense of productivity – the students always left the classroom feeling like they had done good work and learned new things. In contrast, his least favourite teachers are those who see themselves as above reproach and who don't admit their errors either voluntarily or when challenged.
ROLE OF THE TUTOR
This role is potentially the start of a long-term tutoring position. The family plan to home-school until at least September 2018. At this point, the student may re-join formal schooling in a British school, or he may opt to continue studying with a Tutor for the duration of his GCSE years and possibly beyond.
While periods of formal study are to be expected – a designated classroom will be provided to this end – a significant portion of the tuition should take place outside the classroom. The Tutor should design a series of activities, integrated study and excursions that all lend themselves to exciting, project based learning adventures. Trips to museums and the theatre as well as sites of scientific or historic importance are to be encouraged, and this could well include trips outside London to places such as Stratford-Upon-Avon, Bath, Edinburgh or elsewhere.
Establishing a routine is important, as is encouraging healthy habits, regular exercise, diet and mindfulness, all of which will help the boy to mentally prepare and perform to his highest abilities. The Tutor should explore local events and clubs as it is important that he build up a healthy social network. Both rugby and cricket clubs have been mentioned, but rowing and sailing are also possibilities, as are drama and music groups or volunteering with a local charity.
The Tutor must combine inspiring teaching with superb administrative skills. They should have a wide knowledge base, and should look to extend the student's breadth of knowledge by covering subjects as diverse as astronomy, engineering and art. The Tutor should act as a mentor as much as an educator, helping to navigate the route from adolescence to adulthood and providing guidance for him as he becomes more independent and mature.
This role will suit an organized, self-reliant Tutor who has an excellent academic record, a passion for teaching and the ability to keep detailed plans and records of work covered. The Tutor must be eloquent, able to explain concepts simply, and to inspire with their enthusiasm for any given subject. He or she should be a natural communicator with a kind disposition, and a firm-but-fair approach to their work.
HOURS AND HOLIDAYS
A typical week will likely be Monday to Friday, 9am to 4pm, with preparation time in addition. The first part of each school day may be spent doing some kind of physical activity before academic learning begins.
The Tutor should expect to work an average of 40 hours a week. They are entitled to at least two consecutive days off per week, but should be flexible, fitting their 'weekend' around the family's travel plans or extra curricula activities. A minimum of 9 weeks per annum applies to this contract, taken at the Client's convenience.
ACCOMMODATION, TRAVEL, AND MISCELLANEOUS
A furnished apartment will be provided. The Client will cover all utility bills on this accommodation save the Tutor's personal telephone use.
If the Tutor does not have a car, the Client will cover all costs associated with public transport. It is essential that the Tutor is a non-smoker and leads a healthy lifestyle. They must hold adequate medical and travel insurance.
For more information and instructions on how to apply, please visit: tijobs.net/413
---
---
More about Tutors International
×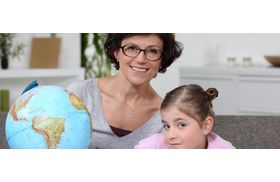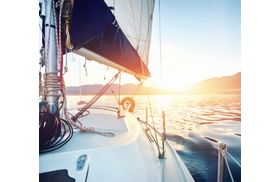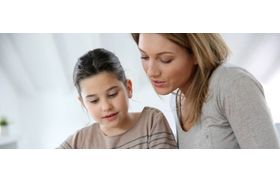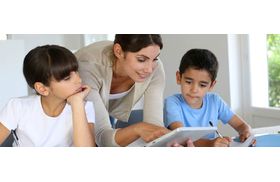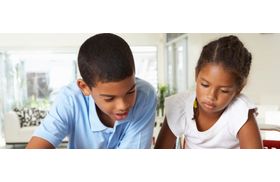 Tutors International recruit private tutors for private clients. We are the only agency specializing in full-time placements. We offer an exclusive, bespoke service and employ outstanding educators for a range of educational circumstances.