Join Tes' Teacher Research Panel
Help shape our products and services
Do you want to shape the direction of the products and services we build for teachers all around the world?
If the answer is yes, we'd like to invite you to join our community of passionate teachers who are involved in research and testing products we develop for educators all over the world.
Your feedback will influence our end products and help ensure that we're providing products and services that'll make your teaching life easier.
Would you like to join our teacher research panel?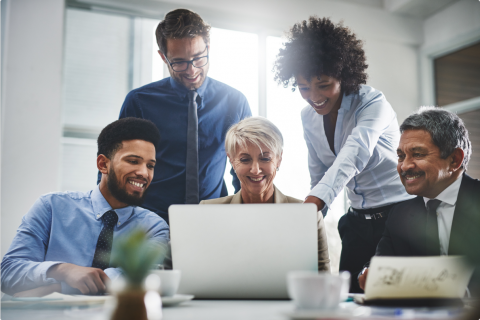 Sign up information
The information collected on the sign-up form is required to enable us contact you about potentially participating in relevant Tes research.
By clicking on 'join panel', you consent to Tes collecting information in future research projects with the purpose of improving our products and services.
You agree that such research projects are confidential information of Tes and not to disclose the confidential information to other third parties.
You can opt out at any time by emailing research@tesglobal.com
The data we collect from you will not be shared with third parties.
To find out more, please see the Tes Privacy Policy here.
Frequently Asked Questions
Anyone who is currently a teacher anywhere in the world.

You'll be contacted no more than six times per year with an invitation to take part in a research session.

We'll contact you by email, providing information about upcoming research and testing sessions. You'll be able to respond to the email to accept or decline participation.

This depends on what the session involves. We anticipate the time range would  be between 30 minutes - one hour per session. We would never exceed one hour.

It depends on what we are working on but it may be focus groups, interviews, online or onsite product testing and feedback sessions. You can let us know what sort of research you're interested in.

 

Your personal information is safe with us and it'll be anonymised in anything we create using the research. Your existing Tes marketing preferences will be respected.

We don't pay teachers to get involved in research. However, because we respect and value your time, we always find a way to show our appreciation for your participation. This could be through resources credits, amazon vouchers etc.

If you no longer wish to be a part of the Research Panel, email us at research@tesglobal.com and we will remove you from our list.

If you've any questions, feel free to contact us at research@tesglobal.com