At Dane Royd Junior and Infant School, we've been employing modern language assistants (MLA) – mainly European and Chinese language assistants for over 15 years. We also lead training and support for schools within the local authority who employ language assistants.
Our MLAs have been key in boosting not only our teaching of modern foreign languages but also the teaching of global citizenship and British Values. We've seen our pupils' understanding of their cultural heritage and place in the world grow by being able to compare and contrast their experiences and beliefs through their frequent interactions with an MLA.
In supporting other schools, I've seen the wealth of activities that MLAs can contribute which enable schools to deepen their language teaching, as well as dramatically improve language skills among pupils. Here are a few of the most effective activities to try in your school.
My first request of an MLA – before they arrive in the UK – is to prepare resources to bring with them that will support the teaching of cultural activities. I also ask them to prepare a visual presentation with these resources, which they can use to introduce themselves to their new classes. These presentations include photographs of their family, their home and local area, photographs from their school days or the school they currently work in, and photographs of hobbies or interests. This presentation allows for a deeper introduction or recap of language learning, and the photographs are an effective stimulus for further language lessons.
MLAs can foster links with schools abroad
One of the first intercultural understanding tasks we like to do is to compare and contrast school life here and in the target language country. This can include questions around school uniform, timetables, types of lessons, the days of the week students attend school and different practices, such as singing national anthems. Students are fascinated by the similarities and differences of school life in other countries, and MLAs provide a fount of knowledge in this area. The topic can also lead on to using your MLA to make contact with a link school in their home town. Generally, where there's a personal connection it's much easier to establish a thriving relationship, and MLAs are invaluable in supporting communication between both schools.
Songs and musical-based activities are a fantastic means of developing children's language skills. Our MLAs often use nursery rhymes, counting and clapping songs and playground rhymes to help children learn new words and phrases. Using familiar base songs such as Twinkle, Twinkle Little Star is an excellent way to build new vocabulary and pupils often love to show off their new language skills at home and in assemblies. Our pupils have shown a greater aptitude for then transferring the newly learned vocabulary into reading, writing, speaking and listening activities.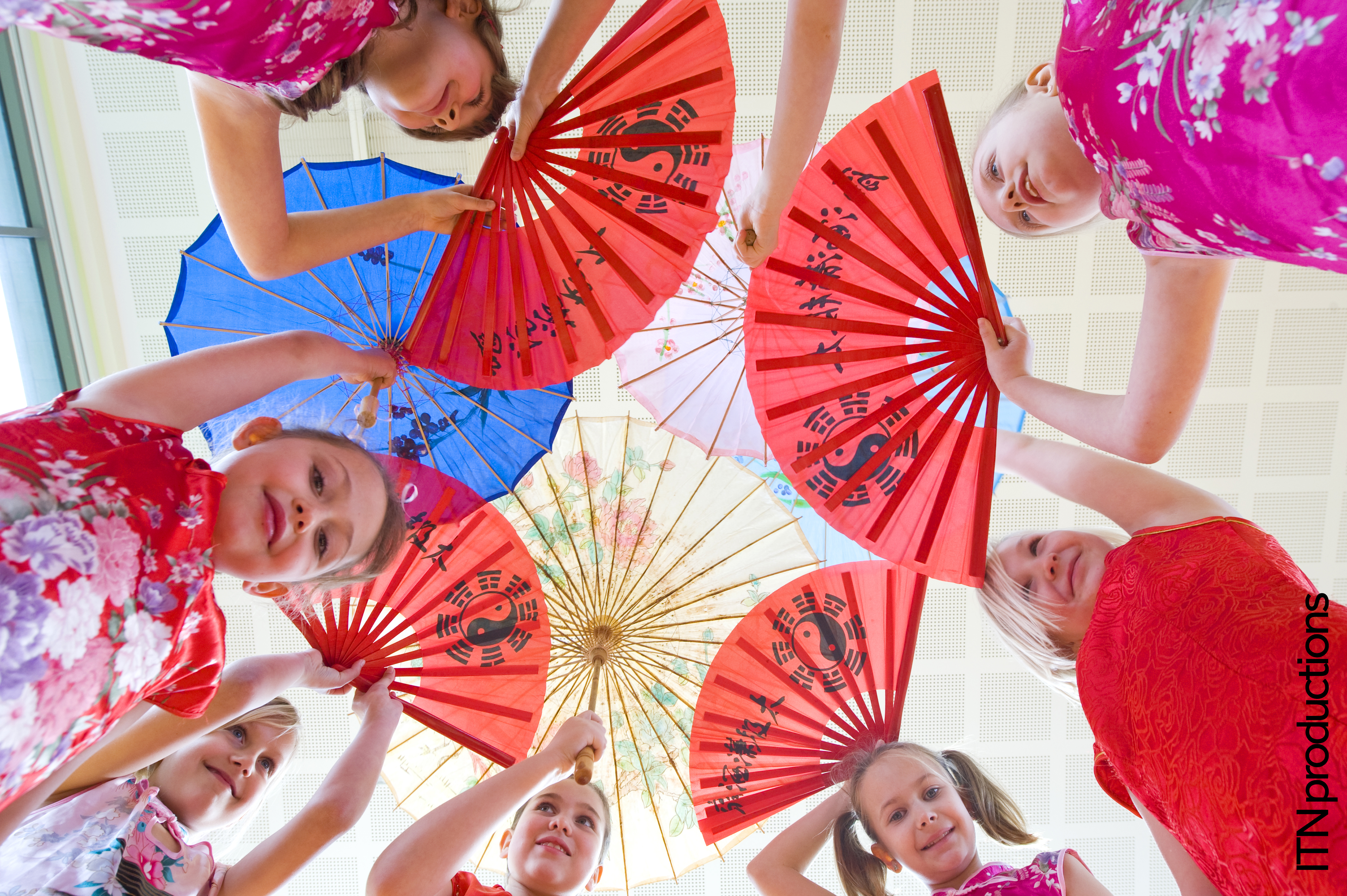 We've also found that many of our MLAs have a talent in sports that their countries are renowned for and are more than happy to share it with pupils and staff. For example, our Chinese language assistant proficient in ping pong was happy to coach and lead a playtime club for pupils. The club was taught in Chinese, which added to the improvement and widening of target language skills. Other MLAs have led morning exercises and tai chi classes.
We like to encourage our MLAs to teach beyond the classroom to enhance cultural understanding. Some of our MLAs have done this by leading cooking activities in our food technology room, both as part of the language lessons and in after-school activities. The focus was on baking regional dishes typical of their country. School staff members have found that these activities enhance their own language skills, through looking at names of ingredients, numeric measuring amounts and imperative verbs. Activities such as cooking allow pupils to practice their reading skills – and let them taste the rewards of their work! 
Deepening language teaching 
One of the key topics in primary language lessons is "the high street", and to enhance this topic we ask our MLA to bring copies of tourist maps in the target language as well as photographs of the shop fronts from their local high street. This deepens the school's language teaching with children using Google Maps to navigate the real high streets and match the target language to the photographs.
One of the key successes in deepening the school's language teaching has been the creation of role-play areas linked to target languages in our EYFS and key stage 1 provision. We've had a Chinese restaurant in EYFS with authentic labelled resources, and language buttons with pre-recorded target language phrases recorded by the MLA. Our KS1 pupils built a boulangerie role-play area, again labelling with target language, extending it with costume and question stems on display.
Our MLAs also support the correct use of the target language on displays, record written texts orally for replaying in lessons and are videoed reading picture books in the target language, as well as being in class teaching alongside less proficient language speakers.
Employing an MLA has become a non-negotiable in our school; they continually help us to find new ways to deepen our language teaching through practical activities. MLAs provide our pupils and staff with solid modelling of accent and pronunciation, bolstering their speaking skills and making them more confident in trying to extend their language use, adapting key phrases with the additional vocabulary picked up through cultural activities. The employment of MLAs supported us in gaining accreditation for the full International School Award through the British Council in 2016, something our school is very proud of and will be reapplying for this year.
Clare Kelly is headteacher of Dane Royd Junior and Infant School in Wakefield