There is something strange and wonderful about returning to your old school to teach. Behind the staffroom door, a world that was once mysterious and exotic is now the place where you hang your coat. Your old teachers are now colleagues, and your tongue trips over the instinct to call them "Sir" rather than "Brian".
During Christmas break in my second year at university, I bumped into my old English teacher. She had remembered a parent-teacher meeting when in reply to the question "What do you want to do once you leave school?" I had boldly replied: "I want your job". She asked if I was still interested in teaching.  
Contact form, DBS check, lanyard: I was in. On Wednesday afternoons, I would sit and observe, assist, and occasionally take parts of English lessons in my old school. This carried on for a year until I graduated, and then I started my graduate teacher programme there.
This approach was repeated with many other ex-students, and I joined a privileged group of about 30 people who had once attended St Benedict's in Colchester and then returned to teach.
Alan Whelan, the now-retired head, always encouraged his staff to contact ex-pupils who could be suitable for a career in teaching. "Having ex-students on the staff means that they already understand the core ethos of the school," he explains. "Not only that, but it sets a great example to the current students of the teaching vocation. Every time an ex-student returned to the school in a teaching capacity, we made sure it was in the newsletter, and in the local paper."
What are the benefits of recruiting your own? Well, as teachers we are in a great position to identify talented students who have the right skills for teaching. Those students who exhibit patience, skills in oracy, or perhaps just that little spark that makes others pay attention and listen to them, those are the ones we should be talking to about a career in teaching.
Education Development Trust has developed the Department for Education's Future Teaching Scholars programme with this purpose in mind. The programme is a new route into teaching for passionate maths and physics students, who will become competent, confident and highly skilled teachers.
The Future Teaching Scholars programme is a six-year, full-time programme. It is run alongside an undergraduate degree, then in the fourth year you start your employment-based teacher training, and spend your fifth and sixth years working as a maths or physics teacher.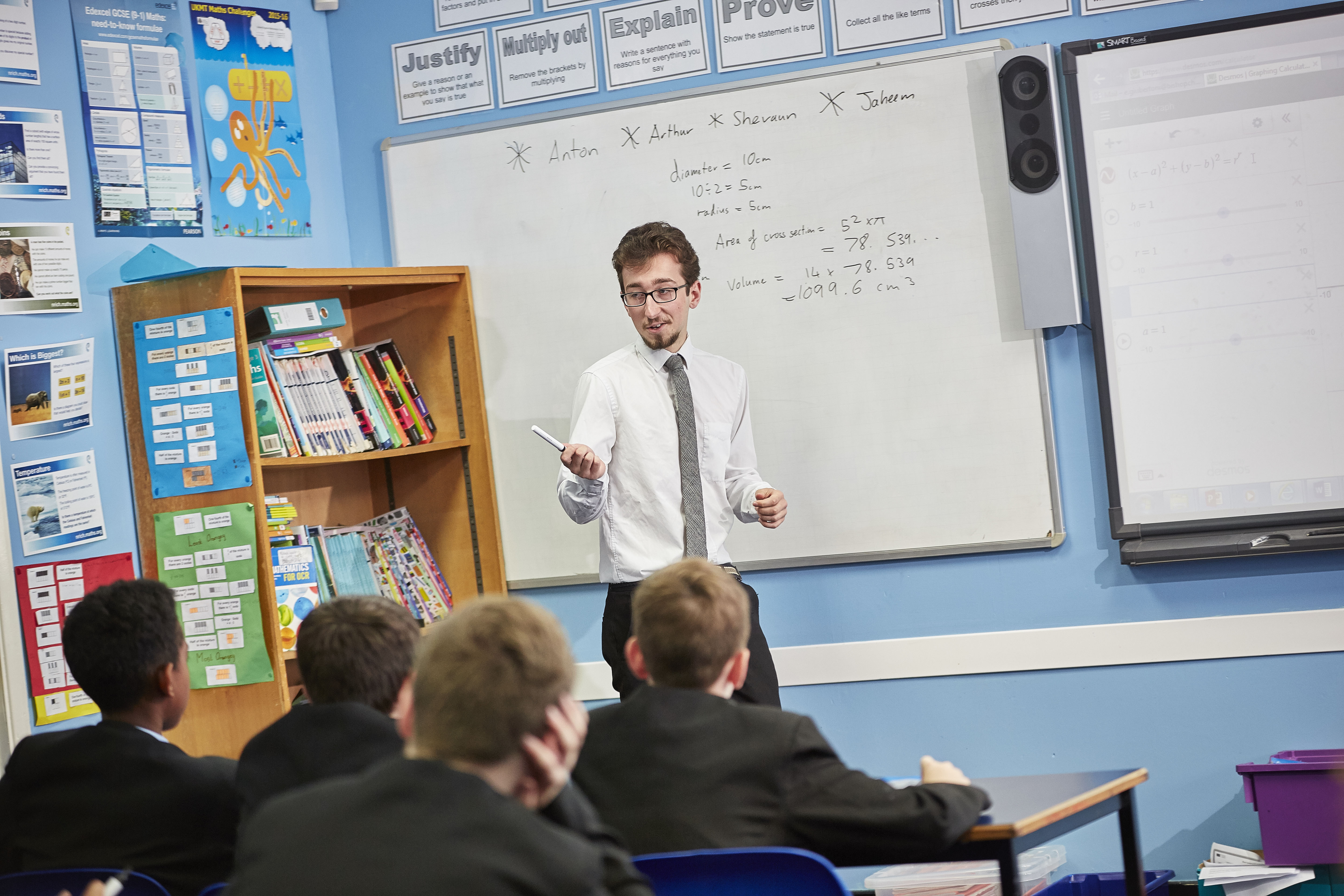 So how can this help your school? If you are a headteacher interested in recruiting quality maths and physics teachers, then you should be signposting the course to your maths and physics A-level students who may have an aptitude for teaching.
Teachers need to give their own profession a chance with young people, and programmes like Future Teaching Scholars can show students a way in that is financially viable and provides support all the way through their degree, and beyond. With nearly a third of all teachers leaving in the first five years, such support is essential.
For you as a teacher, seeing a former student return to the classroom can bring a sense of fulfilment. Bernadette Dellar, an English teacher in Essex, says: "It is wonderful seeing ex-students follow in your own footsteps. I've had dozens go into teaching, and many have even taught alongside me at some point. You see the fruit of your work right in front of you; it is a great feeling."
So how can schools reconnect with past students who might be interested in teaching?
1. Put it out there: update your school website to include an option for past students interested in teaching to register their interest.
2. Make it easy to come back: welcome sixth-formers to have a week's work experience, or for a day of student shadowing. If you don't have a sixth form, notify local sixth forms that you're happy to have ex-students back in for work experience.
3. Give them your time: if a student expresses an interest in teaching, offer to talk it through with them. Not all students have quality careers advice and a one-to-one chat can benefit those who just need to talk it through.
4. Include teaching on careers day: many schools hold careers days, and this is a great chance to promote the idea of returning to your school to teach. Students might know plenty of teachers, but that doesn't mean they know how to become one.
Twelve years have passed since I started my training and now I am the teacher who sees those I have taught return to the classroom. They walk in with teaching planners under their arms, and lesson plans clutched nervously. I'm reminded of the reason I am here in the first place: teaching is a privilege. Teaching is a wonderful career full of change, and excitement, and reward. Being the one who starts others on that journey is just another part that makes it special.
Grainne Hallahan is an English teacher. She tweets @heymrshallahan