Online piracy may not sound like a big deal to many young people, but the consequences can be severe.
Did you know that more than half of people who used pirated content fell victim to hacking or viruses, and more than a third were exposed to inappropriate content?
"Young people are often quite shocked to hear that using other people's photos or music on your own blog or website can be a breach of copyright law," says Holly Powell-Jones, founder of Online Media Law UK. Piracy can expose young people to viruses, malware and even a criminal record.
Teaching about online piracy and intellectual property
So how can we teach young people about intellectual property (IP) and how to stay safe online, without filling them with fear?
1. Keep it simple
Piracy may seem complicated, but it's quite straightforward. Piracy is using somebody else's creative content – like a film, song or TV show that they own the copyright for – in a way that isn't allowed. That might mean downloading a film or watching a sports event from a place that doesn't have the right to show it.
There are lots of engaging ways to teach IP and a wealth of resources for all age groups and topics, including tailored lesson plans that touch on piracy, immersive edutainment from Nancy and the Meerkats and the Sherlock Holmes-style mystery The Game Is On.  
---
Related: How to teach about intellectual property
In case you missed it: How to help young inventors find their spark
Resources: Curriculum-linked lesson ideas on design, copyright and intellectual property
---
2. Engage young people as creators
Your classroom is packed full of creators. They just might not realise it. 
"So many young people are creators in their own right," says Liz Bales, CEO of the Industry Trust, the UK film, TV and video industry's consumer education body. "The way they use social media makes them a copyright holder."
Many students are quite comfortable making their own videos, doing TikTok challenges and adding a soundtrack. So, says Bales, "They're already familiar with copyright. They know that YouTube or other sites have restrictions on the posting of videos that include commercial music."
She adds: "Put students in the shoes of a creator. If it was their work being stolen, or their image they lost control of, what would they want?"
When you see yourself as a creator, it's easier to see the harms of piracy.
This is exactly how Caroline Keep, physics teacher and director of Spark Penketh, the UK's first-ever school Makerspace, teaches her students about piracy; by having students create their own products, they more clearly understand why, as innovators, they need to protect their creations.
"Our pupils build amazing projects every year," says Keep. "And in the context of building real products, our Makerspace does a session on intellectual property rights and data privacy in regards to business and entrepreneurship.
"We teach piracy informally as part of the units in our digital pathway enrichment with our Makerspace," says Keep. "We use the Inspiring Digital Enterprise Award (iDEA) to discuss fake news, data privacy, digital ethics and much more. This gives our students some of the critical digital skills we need right now, and a national award."
3. Shift students' mindsets
Even if young people aren't creating their own content, they're consuming it. They might wake up and check their WhatsApp, take in a video that's been shared in a group chat, scroll through TikTok or Instagram, then watch a vlog from their favourite YouTuber, all before they've started the school day.
Young people can get in serious trouble for trying to reproduce, use or share content without permission.
"The case of a 25-year-old being sentenced to 33 months in jail for recording Fast and Furious 6 in the cinema and then sharing it online, where it was seen by many thousands of people, conveys the risks very clearly," says Powell-Jones. "Frankly, [teaching students that piracy can be punishable with time in prison] just hits home a lot more than any discussion of theoretical concepts.
"I think the mindset needs to shift from 'assuming content is free' to 'assuming it's copyrighted' in the digital age."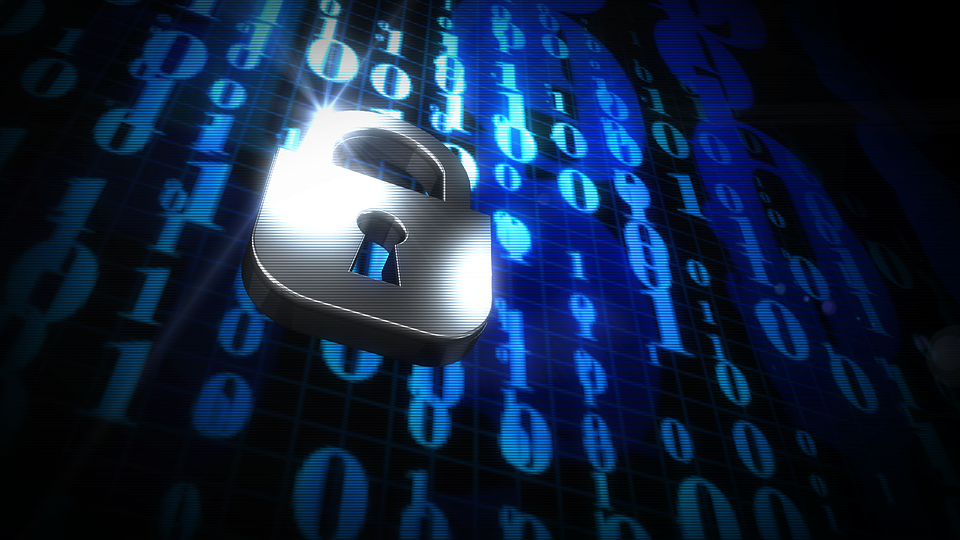 4. Keep students safe from the risks associated with piracy
Young people are often unaware of the risks they are exposing themselves to through engaging with pirated content.
"When we're talking to young people who are engaged in piracy, we find they are increasingly exposed to viruses, malware and identify theft," says Bales. "We've heard of students losing their coursework, or other important documents on a laptop that they also used to access pirated materials. That's particularly terrifying for students whose grades will be decided by coursework."
Penalties of prison time and fines of thousands of pounds are possible for people who distribute pirate content, and offences may also be committed by people who download that content. In practice, police are focused on punishing the pirates rather than the end users. But it's still possible for young people to face serious penalties and even sometimes a criminal record for downloading, using or sharing pirated content commercially. 
5. Protect the content they love
Piracy is far from harmless. Over 1.2 billion songs are illegally downloaded each year. In the UK, piracy and counterfeiting cost our economy around £9 billion, and more than 80,000 jobs are lost in related industries.
"People love the content, and that can lead to accessing it through infringing ways," says Bales. "But then they end up harming it. If everyone chose to infringe, there would be a lot less great content and a lot less people able to work in the industry."
"A lot of young people want to have careers in the creative industries themselves" says Powell-Jones. "For example, I explain that while thousands of pounds for one photograph may seem like a lot, think about having to cover all the costs involved in producing the image: hiring a model, a make-up artist, a photographer, renting a space, hiring clothes, lighting equipment, props, all the expensive camera equipment, editing time, a creative director. If there's a student in the class who wants to be a make-up artist, for example, it's still in their interest to respect copyright law."
6. Help to solve the problem
You can get students actively learning and engaging with the concept of piracy by creating a campaign to raise awareness.
"Young people are passionate and inquisitive. If you empower them to make their own judgement calls, they'll make choices that benefit society," says Bales. "We can see this in the way that young people have taken control of environmental issues."
Media Smart's latest competition is one example of an activity that you can use with your class to teach them about piracy in a creative way. Challenge students to come up with their own ideas for a film, social media campaign or other creative solution to help young people stay safe and avoid piracy. This encourages students to really think about the best way of communicating the repercussions of piracy to their peers and inspire them to take note.
7. Get it right, from a genuine site
There are safe and legal ways to access content, and it's worth signposting some of these to students to keep them safe and help them respect the innovators who produce the content they enjoy.
"Sites like FindAnyFilm.com list everything from cinema through to Amazon, iTunes, Sky Store, etc," says Bales. "Loads of content is available for free through genuine sites, and a lot is available for a small price."
To coin a phrase from a creative industry-led campaign encouraging young people to support the creators and content they are passionate about, if we all Get It Right from a Genuine Site, we can protect the content we love, support the creators and industries that make it, and keep creative industries flourishing.
Even the greatest inventions start from humble beginnings. So why not start close to home? The Intellectual Property Office's Cracking Ideas competition helps young people to see the potential in everyday objects and activities. Pupils aged 4-11 can enter; all they need to do is reimagine an everyday object to help get boring jobs done quicker and better. For more information, visit: Cracking Ideas