Not the right job for you? 

Private tutor – Bermuda, Bermuda
Closing date:
Tutors InternationalBermuda
---
Date posted:
Start date: September 1st 2019
Contract type: Full Time
Salary: £135,000 GBP per annum
Contract term: Fixed Term
Suitable for NQTs: Yes
STUDENTS
This role largely focuses on a boy aged 12 with severe anxiety and co-related SEN/behavioural issues. He is bright with good manners and a solid academic record. He is perhaps a little behind with mathematics and English; this is likely due to poor teaching, and it is thought that a private Tutor will improve this rapidly. There is a family history of dyslexia and he perhaps displays traits indicative of dyslexia, but he has not been formally assessed. A Tutor trained in the Davis model for spelling mastery and management of trigger words should see swift improvement.
The boy's needs are not particularly bound up with academia; ingrained psychological issues are holding him back and hindering academic performance. He experienced a traumatic event at a young age, and this, combined with some school-related anxiety, has had repercussions. He has developed relatively debilitating anxiety and a need to constantly check in with his mother or other trusted adult to a level that disrupts daily life.
He has also developed a sense of agoraphobia. While afraid of using a lift due to the enclosed space, he is also afraid of situations which could cause him embarrassment such as answering a question incorrectly in class. This anxiety has also impacted leisure time, including fear of scuba diving and sailing. He is a lovely boy from a warm, welcoming family but has a tendency to worry and is reluctant to try anything new or take risks however small.
In some areas the boy is mature beyond his years; he has an extraordinarily well-developed sense of perception with regard to authenticity. He can easily tell if someone is being genuinely attentive, or if they are simply paying lip service to his ideas. He will quickly disengage from the latter.
The boy has a growing interest in technology, and a Tutor would have scope to help him master other subjects through this interest.
The boy has a younger sister, age 8, who has been diagnosed with dyslexia and is receiving remedial help at school. While she is not the main focus of this role, the Tutor may be required to spend a little time working with her each week to promote a sense of equality between the siblings. She attends mainstream school so there will be time for the Tutor to work exclusively with the boy in the mornings and early afternoons.
ROLE OF THE TUTOR
This role calls for a broadly able, calm, and well-qualified educator who has Special Educational Needs experience. The Tutor will have a patient disposition as they carefully build a trusting relationship with the student. The Tutor must deliver a full range of subjects, including Spanish to a high level, and should have an exceptional track record in preparing students through middle and high school.
The Tutor must be highly organised, resourceful and an excellent recordkeeper. The goal is for the boy to return to mainstream school in a strong position to succeed academically. The Tutor should therefore be able to provide evidence of work covered and to what level, should future school applications require this. The Tutor will plan a curriculum, set a timetable, deliver lessons and assess mastery. Subjects may be blended, but the full curriculum must be covered to a high level.
Given the flexibility of homeschooling, the Tutor should incorporate their surroundings into lessons, and inspire and enthuse the boy with the pursuit of knowledge. For a small island, Bermuda has a surprising amount to offer, and the Tutor should take advantage of sites such as the Botanical Gardens, Crystal Caves, Dockyard and Aquarium as well as beaches and parks. However, routine is important to the student – the Tutor should not do too much too soon.
The Tutor must be a good role model: educated with excellent manners and personal values. The Tutor should lead by example: they should have a sense of adventure and encourage the student to push his own boundaries while respecting limits. The Tutor must lay firm academic foundations to help pave the way to academic success. He/she should introduce tips for effective study methods, as well revision strategies and stress management exercises which could help in the boy's future life – both academic and professional.
Experience with stress management and the management of conditions such as PTSD would be most advantageous. Familiarity with the Ron Davis approach to dyslexia would also be helpful. The boy's parents are keen to learn how they can better manage their son's needs and are very open to suggestions the Tutor may have.
The family also has a house in Spain, and requests that the Tutor spends some time with the whole family to boost Spanish language skills. The Tutor may be asked to accompany the family on trips to Spain, in which case they should teach lessons in new surroundings.
HOURS AND HOLIDAYS
The Tutor is expected to work with the boy (and other family members) for up to 40 hours per week, with preparation time in addition. The contact hours will likely follow a timetable which, while usually structured, allows for flexibility.
The Tutor is entitled to two consecutive days off per week which will usually be on Saturday and Sunday. The Tutor should be flexible in this regard and the Client will try to give the Tutor at least a week's notice of any variation.
The Tutor will be entitled to 45 working days paid vacation p.a. in addition to statutory holidays. The 45 days off should be taken at times convenient to the Client. Untaken weekends, paid vacation, or statutory holiday that have accrued will be compensated by a pro-rated payment in lieu at the end of the contract or by extra annual leave.
ACCOMMODATION, TRAVEL, AND MISCELLANEOUS
The Tutor will be provided with a two-bedroom furnished apartment or house near the family home in Bermuda. Accommodation will suit a single person or couple, but not a family with children. Should a family wish to relocate for this role, they are welcome to find suitable accommodation and pay the difference. All rent, utilities, and Internet on the Tutor's accommodation will be arranged and paid for by the Client save for the Tutor's personal phone bill (if a family are involved then the Client will only cover the proportion of the utility bills relating to the Tutor). Accommodation will also be provided should the Tutor travel with the Client.
The Tutor will have access to a car during tutoring hours, but due to Bermudian restrictions the car cannot be for personal use. In these instances the Tutor will have a moped/scooter made available.
The Tutor must be fit, healthy, and a non-smoker.
The Tutor must ensure that he/she has travel and health insurance, has received required vaccinations, and has the necessary visas.
The family has a variety of pets so the Tutor should not be allergic to animals.
For more information and instructions on how to apply, please visit:
tijobs.net/462
---
---
More about Tutors International
×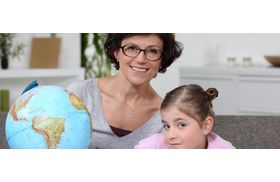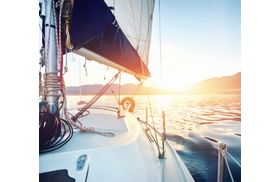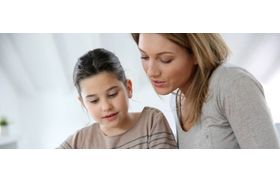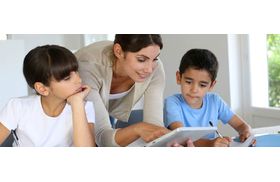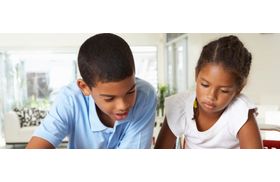 Tutors International recruit private tutors for private clients. We are the only agency specializing in full-time placements. We offer an exclusive, bespoke service and employ outstanding educators for a range of educational circumstances.
Contact Tutors International
Thanks for your interest in this role.
Simply fill in the form below to ask any questions, request a call, or schedule a school visit.
Your name:
This field is required
What is the best way to contact you?
Questions, requests or comments: