Not the right job for you? 

Private Tutor, Florida, USA
Closing date:
Tutors InternationalFlorida, USA
---
Date posted:
Start date: January 2020 at latest
Contract type: Full Time
Salary: $180,000 USD per annum
Contract term: Fixed Term

Students
The boy is an engaging, genuine and technologically-sophisticated young man of 12. He has a variety of interests, mostly focused on the applications of science and technology. He is highly computer literate, very knowledgeable and very technically minded as long as he does not need to rely on the written word or do things that might be considered part of a standard school curriculum, such as math.
The boy's challenge is his dyslexia. He displays a significant deficit in decoding when reading but has excellent comprehension when he is being read to. It is clearly access to the written word that causes him issues – and although he attends a specialist school to help him with his dyslexia, the right approach has not yet been found. The boy has issues with blending sounds and has limited abilities when it comes to sounding out words. However, his comprehension with pictorial instructions is impressive so it is odd that he has got this far without anyone suggesting the Ron Davis approach to whole-word learning. His mathematical abilities are also weak.
The boy has not had an easy relationship with schooling, and is not happy in his current academic environment. He uses food as a way to cope with his anxiety. As a consequence, his weight and overall fitness are of increasing concern.
He describes his favourite teacher as someone who was patient, kind and able to give him a confidence in his own abilities which had previously been lacking. His least favourite teachers are those who are rude, aggressive and thoughtless.
The boy's half-sister has just turned six, and it would be difficult to find a more engaging, enthusiastic, friendly and happy girl. She loves school, though there are already areas which could be improved. She enjoys reading but is not exactly excelling – there are definite gaps in her ability to sound out words, and she has a charming if unhelpful disregard for the rules of punctuation. Her number bonds and general mathematics skills are also lagging. She should improve quickly under the tuition of a kind, calm and attentive Tutor.
Role of the Tutor
The Tutor must deliver the full range of subjects and have demonstrable experience with curriculum planning. At this stage it is not known if the boy will follow the US or UK curriculum – or possibly a hybrid of both. The most important thing is to find the right Tutor who will be able to get the most out of him.
The right Tutor will be someone who has an enthusiasm and energy about them which is infectious – their love of learning will be an example to both children. The parents are erudite and engaged with education, so the Tutor will need to understand pedagogy and academic theory. They should be willing to embrace new teaching theories and try different approaches to their lessons if they can see that one mechanism isn't working.
The Tutor should be familiar with the techniques used to help dyslexic students, and should be able to adapt their approach to find effective strategies. They needn't be a specialist SEN teacher. The Tutor should make full use of their local resources by taking as many of their lessons away from the traditional classroom as is practical. Project-based learning can be incorporated with classroom activities to create a truly memorable course of study.
The Tutor should provide the boy with strategies to help improve his confidence. They should lay foundations for successful self-study skills and incorporate a holistic approach to his education, including topics such as nutrition, health and wellbeing. Additional languages such as Latin, Mandarin, or another pictorial language would be welcomed.
This role needs a resourceful, intelligent and knowledgeable Tutor who is relaxed and easy-going whilst also being firm, encouraging and sensible. They should be detail orientated, meticulous in their planning and record keeping, able to provide evidence of the work covered should future school or applications require additional assurance that standards have been maintained.
The Tutor should have a global outlook, and should prepare the boy for the world in which he will be an adult. This could be done by of combination of embracing technology fully and equipping him with the resilience, determination and mental agility he will need for a world which could look quite different to the one which we are used to.
They should be a natural communicator with a caring disposition, and a firm-but-fair approach to their work. They should be open, honest and transparent in their motives. The Tutor should set a good example for both children and should remain professional and respectful of the family's privacy at all times.
The role will initially be based in the US, mostly Florida, Colorado, and Texas. In May 2020, the family plan to take a 6-month tour of Asia, including destinations such as China, India, Fiji, Australia and periods at sea. The Tutor will travel with them, teaching both children for the duration, and using each location as a teaching resource. As they travel, the Tutor should be prepared to involve more people in their lessons should other children – or interested adults – be present. The Tutor should also vary the pace of their lessons to ensure a delineation between term-time and summer holidays.
While travelling, the Tutor should expect to stay with the children on average two evenings a week. About one weekend a month the Tutor will be with the children continuously from Friday to Monday in loco parentis. The Client will give as much notice as possible of when these will 'long weekends' will be, and will compensate the Tutor by giving them the next three days off. Any untaken leave accrued over this period will be compensated by payment in lieu at the standard daily contract rate.
Hours and Holidays
The Tutor will usually work on 5 days each week from Monday to Friday for an average of 40 hours with preparation time in addition. The Tutor will be entitled to at least nine weeks off per year. During the six-month period of travel, these hours will be variable and include an average of two evenings a week of light nanny duties, plus four-day weekends in loco parentis about once a month.
The Tutor should follow a structured timetable where possible but should adjust this to fit with the children's needs. The Tutor must collaborate with the Client in overall child management responsibilities.
The Tutor should include physical activity each day, and should work around the boy's existing commitments to local sports teams etc.
Accommodation
The Tutor will be provided with a furnished apartment, suitable for a single person, near to the family home in all US locations. When aboard a yacht, the Tutor will have his/her own berth.
Travel
During periods of travel, the Tutor may be housed in the family's rented accommodation or a local hotel. The family will provide the Tutor with as separate accommodation as the location allows.
Miscellaneous
The successful candidate will be an excellent educator and a good role model: well polished, with excellent manners and personal values.
The Tutor should be fit and healthy, a non-smoker.
For more information and instructions on how to apply, please visit:
tijobs.net/467
---
---
More about Tutors International
×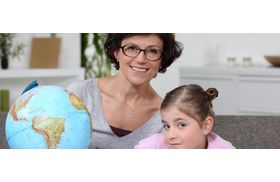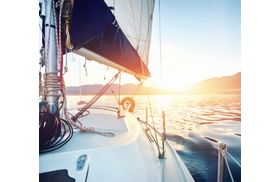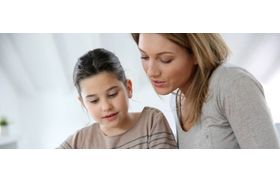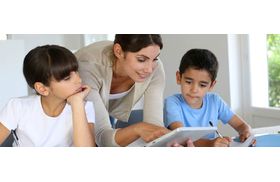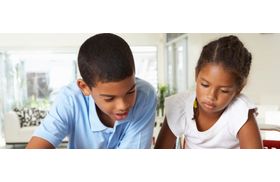 Tutors International recruit private tutors for private clients. We are the only agency specializing in full-time placements. We offer an exclusive, bespoke service and employ outstanding educators for a range of educational circumstances.
Contact Tutors International
Thanks for your interest in this role.
Simply fill in the form below to ask any questions, request a call, or schedule a school visit.
Your name:
This field is required
What is the best way to contact you?
Questions, requests or comments: