Not the right job for you? 

Private Tutor - Hong Kong, Hong Kong
Closing date:
Tutors InternationalHong Kong
---
Date posted:
Start date: September 2019 or as soon as possible thereafter
Contract type: Full Time
Salary: $135,000 USD per annum / $11,250 USD per month
Contract term: Fixed Term
Suitable for NQTs: No
Student(s)
There are two students – a girl, age 15, and her brother, age 11. The boy is the main focus of this role. He is a bright young man, and displays particular confidence and ability in mathematics. However, he is less sure of himself in the more language-based subjects where interpretation of facts is required. While mathematics questions are either right or wrong, subjects such as the humanities are less objective.
The boy is a delightful student who is engaged with his studies and motivated to succeed. That said, he lacks confidence in other areas, and would be the last person to describe himself as 'sporty'. This is not to say that he is unfit – on the contrary, he enjoys several demanding sports. However, he would benefit from exploring other sports that would both broaden his social experiences and also help him to develop a better sense of balance.
The ultimate goal is for the boy to attend a top British school.
His older sister is also a keen student and is performing very well at her school. She is also academically minded, particularly loves English literature, and is an enthusiastic reader and passionate writer. She can come across as a little too insular and quiet though. She has aspirations of completing her studies at Oxbridge, possibly via a move to a more academic sixth form, and with the right support and guidance from a Tutor, she should be able to achieve this dream.
Role of the Tutor
The Tutor's role is to provide structured after school support and extension material, with the main focus being on getting the boy into the school of his choice for the start of year 9 (September 2021). There is also an outside chance that he could attend a day school (with a Tutor acting in loco parentis). The Tutor must therefore have first-hand experience with these sorts of elite schools, their applications and education, either because they have attended one such institution, or because they have taught at one and are familiar with the entry processes and standards required. Preferably, the Tutor will have both attended and taught at such a school, and therefore be familiar with the standards and full range of subjects required by the top schools.
As with all after school support roles, the Tutor will firstly need to ensure that the student has a solid understanding of the lessons taught to him during the day, and that the homework is competed to a high standard. Once this is done, they can use the remainder of the time to extend the student's knowledge and abilities and prepare him for the entry exams for new schools. They should help to familiarise him with entrance exams and interviews, as well as the social and cultural side of these schools. The student's parents will benefit from guidance on the process when it comes to timing school visits and entrance exams.
The Tutor should work with the student to encourage him across his school subjects and help build his confidence in areas which he is currently relatively weak. They should introduce new study skills and techniques, effective study methods, as well as practicing revision strategies and stress management exercises that will be of use to him throughout his academic and professional life.
The Tutor will need to be sporty and able to help the boy come out of his shell through new experiences in which he is encouraged to simply have a go without having to worry about his ability or whether he is doing something 'right' or not. The idea would be for the Tutor to help the student become more outgoing, well rounded and capable by acting as a role model and helping him to emulate their own behaviours.
In addition to working with the boy, the Tutor must be available to support his sister's ambitions. The Tutor should also provide early support (academic, cultural and social) with her pathway to Oxbridge. She currently attends a British school, and while her mother is happy with her daughter's progress there, she is aware that had she been better prepared for the entrance exams, she may have had a more positive experience in terms of school selection. The children's mother used a local service to assist with her entrance exams, but she is determined to provide her son with specialist help that comes from Tutors with first-hand experience of the sort of schools they are aiming for him to attend.
The Tutor must speak Mandarin or Cantonese with a good degree of fluency, since the children's parents do not have any English. The boy is also learning French at school, so it would be helpful to have a Tutor who could also support him in this. Understanding of music and the ability to play an instrument would also be beneficial.
This role requires a resourceful, intelligent and knowledgeable Tutor who is relaxed and easy-going with a sunny disposition on the one hand, whilst also being firm, encouraging and sensible on the other. They should be both excellent communicators and record-keepers, able to spot areas of weakness and address them effectively before serious problems develop. The Tutor should be adventurous and engaging – they should have a wide range of interests that they can share with the family, and their enthusiasm for and natural curiosity of the world around them should be infectious.
The Tutor should set a good example for the children through their behaviour and conduct. It is essential that the Tutor remain professional at all times and respectful of the family's privacy.
Hours and Holidays
The Tutor is expected to work for an average of up to 35 hours a week, providing after school support and at weekends. The requisite preparation should be completed in the Tutor's own time during the day.
The likely working hours during term time will be 10 hours on each of Saturday and Sunday, and Monday to Wednesday from 5.30pm to 9.30pm (the boy is usually not home until about 6pm). The Tutor is entitled to two consecutive days off per week. These will be usually be Thursday and Friday. During school holidays, the hours will likely be spread over weekdays with weekends off instead. The Tutor should be flexible about these arrangements to fit with the needs of the boy and his family, and of course with his sister when she is home for her holidays.
There may be times when, due to travel considerations, the Tutor accumulates untaken 'weekend' days. If this happens the Tutor will either be given additional time off or will be compensated by payment in lieu at the prevailing rate. Likewise, the Tutor will be entitled to nine (9) weeks off per annum at times convenient to both the Tutor and the Client.
Accommodation, Transport and Miscellaneous
The Client will provide suitable, safe, private, accommodation in a location yet to be decided. The Client will be responsible for all expenses on this accommodation except for the Tutor's personal phone bills, food shopping in Hong Kong, or any personal expenses the Tutor incurs that are not work-related.
The Client will cover an annual pass for Hong Kong's public transport system. On the rare occasions that the Tutor needs to take the children anywhere not covered by public transport, taxis will be possible.
The Tutor should lead a healthy lifestyle and be in good physical shape. It will be essential that the Tutor enjoys sports and travel.
For more information and instructions on how to apply, please visit:
tijobs.net/461
---
---
More about Tutors International
×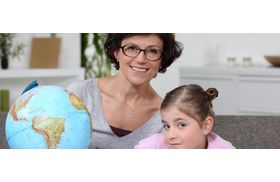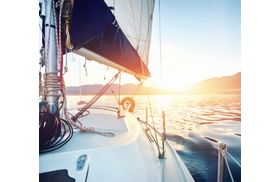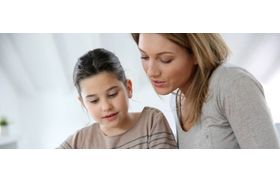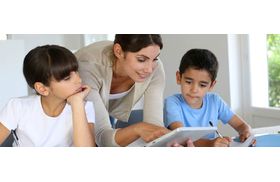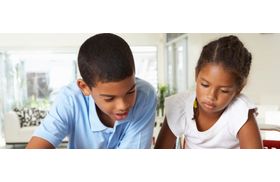 Tutors International recruit private tutors for private clients. We are the only agency specializing in full-time placements. We offer an exclusive, bespoke service and employ outstanding educators for a range of educational circumstances.
Contact Tutors International
Thanks for your interest in this role.
Simply fill in the form below to ask any questions, request a call, or schedule a school visit.
Your name:
This field is required
What is the best way to contact you?
Questions, requests or comments: