Not the right job for you? 

Private Tutor - Toronto, Canada
Closing date:
New this week
Tutors InternationalCanada
---
Date posted:
Start date: As soon as possible
Contract type: Full Time
Salary:
EUR €144,000 per year

(€144,000 per annum)
Contract term:
Fixed Term
Student
The young lady currently attends a school in Toronto. She speaks three languages fluently and has four main aspects in her life: her sport, her school, down-time with social media and streaming accounts, and some friends. She is mature and gracious in her sport and clearly very focussed. However, despite devoting so much time and energy to the sport – or possibly because of it – it seems that her love for the game has decreased and it no longer brings her joy. Given how much time the sport takes up, she has little time left to pursue other passions such as music or her love of animals.
Academically, the student is doing well without having to put in much work. She is clearly highly academically able but finds few of her current schoolteachers inspiring. She is not directing much effort into her studies, and although she is achieving good grades, she must improve significantly if she is to reach a standard that could lead to Ivy League colleges in her future. 
Away from school and sport, she is a charming young lady with a warm and friendly demeanour. She is easy to talk to, and her sense of curiosity and interest can be easily engaged by inspiring academic exercises. She is not afraid of debate or discussion and once her interest in a given subject is peaked, she lights up with enthusiasm. 
The student has a long abiding love of animals, and a particular interest in dogs. She is very keen to get a St. Bernard, but has little experience of the breed – or indeed, of any particular breed. Her parents are not opposed to her getting a dog, but require proper research into the needs and temperament of each breed before they commit. It is thought that spending time volunteering at a dog shelter, veterinarian clinic or animal charity would enable her to get a feel for the pros and cons of each breed and help her make an informed choice. 
As a child, the girl was required to play the piano. This forced practice has put her off the instrument, but she has musical talent, and plays the saxophone to a reasonable level. Indeed, she is one of those rare people who, despite her clear focus on sports, could genuinely be considered a skilled allrounder. 
Having concentrated on her sport for so long, the student's parents are concerned that their daughter has become too fixated with a potential career in her sport while no longer finding any real pleasure from playing it. They are worried that she is not making the most of other opportunities presented to her, and that the demands on her time are leaving her with little opportunity to develop a personality away from the sport.
Role of the Tutor
This role will be a delicate balance of academic tutor, mentor and companion. As the student continues to study in a traditional school, the Tutor should be available to her in the evenings and at weekends, partly to help her achieve the highest grades in her homework (and to ensure full understanding of each topic) but also with a view to broadening her horizons and exploring any tangential lines of enquiry. The Tutor should nurture a sense of academic curiosity in the student and foster a sense of pride in her academic achievements. 
The Tutor should expect to spend time with the student as they travel to and from sports practice, while at sporting events, and at any other times they are on the road together. In an average week, the student spends about 14 hours travelling by car between home, practice, and school. A Tutor could use this time to develop the companionship element of this role, chatting over the days' events, nurturing ideas and helping to grow a more broadly interested and academically able individual. 
Restoring some kind of balance between academia, sports, and other aspects of the student's life is one of the central aims of this position.
The Tutor should be a well-rounded individual with experience of many activities (some to a high level). She or he should be interesting and erudite, excited by the pursuit of knowledge for its own sake and curious about the world around them. The Tutor should be able to inspire the student to open up and let new activities and passions into her life. They should be proactive in terms of getting the student work experience or seeking opportunities to volunteer. The Tutor should be comfortable with animals. 
It would almost be better for the student if the Tutor had no real experience of her sport. Providing the student with an adult who can bring other activities to the table would be of far greater benefit to her at this point.
The Tutor should also be aware that they will be joining a team of adults that support the student in her endeavours and it is essential that the Tutor works effectively with the team that includes parents, trainers, fitness trainer, physiotherapist etc.
Hours and Holidays
The Tutor should make themselves available to the student as needed, but it is thought that this will be for an average of 40 hours contact time per a week, with preparation time in addition. The majority of the Tutor and student's time together is likely to be after school and weekends.
The Tutor is entitled to an average of two consecutive days off per week but should not expect these to occur at weekends or be regular in their timing. A timetable for academic learning should be established, but the Tutor must be aware of the student's commitments, and as such the timetable here is flexible.
Accommodation and Travel 
In Toronto, the Tutor will be have furnished housing near the family's home. Meals taken with the student will be covered by the Client. The Client will provide a vehicle to the Tutor for reasonable local use.
This role has significant elements of travel, and the Tutor should expect to be away from Toronto for about 15 weekends each year. This will mostly be in Canada or the US, but there may be some weekends in Europe or beyond. When travelling, the Tutor will be given their own hotel room. All flights will be at the class of travel chosen by the Client.
The successful candidate will be able to offer more than the minimum requirements of this position.  They will be an excellent educator and a good role model: enthusiastic about their subjects, professional but also personable, with superb manners and personal values.
The Tutor must be fit and healthy, a non-smoker. 
For more information and instructions on how to apply, please visit: 
tijobs.net/484
---
---
More about Tutors International
×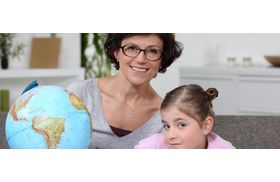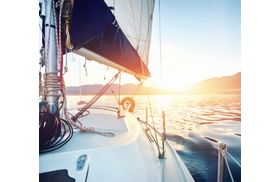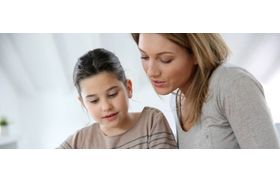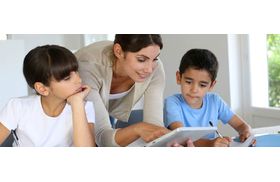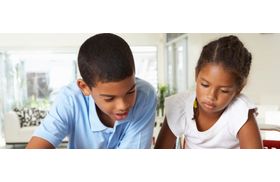 Tutors International recruit private tutors for private clients. We are the only agency specializing in full-time placements. We offer an exclusive, bespoke service and employ outstanding educators for a range of educational circumstances.
Contact Tutors International
Thanks for your interest in this role.
Simply fill in the form below to ask any questions, request a call, or schedule a school visit.
Your name:
This field is required
What is the best way to contact you?
Questions, requests or comments: