Are writable walls the future of classroom design?
By breaking down the typical spacial hierarchy implicit in classroom design and instead making every surface writable for students to scrawl upon, David Gibbons has discovered a way to make his (permanent) mark on pupils' learning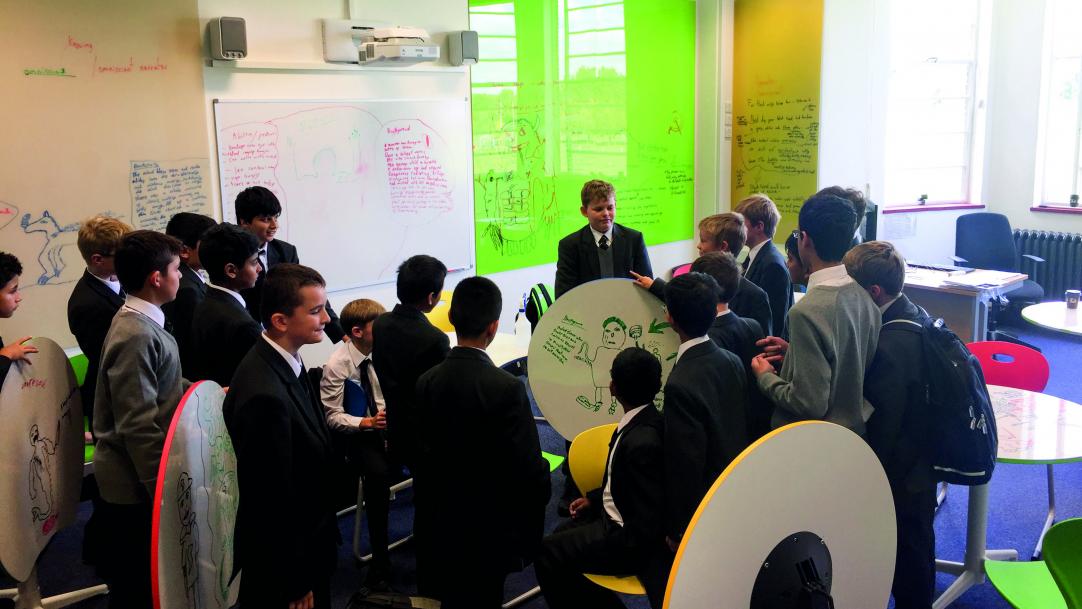 I am writing this article on a wall. The wall is in a classroom I designed. Every wall in my classroom is covered with towering multicoloured glassboards – gold ones, terracotta, cerulean, blood-red, beige, lime and black.
All the desks interlock in an ouroboric coil that snakes around the room. On every surface – wall and desk – there is writ words and words and words: quotations, sententiae, model paragraphs, lines from poems, random words in Greek or Latin – and this article, so far.
For a long time when I first began teaching, all I wanted was a classroom of my own. But it was being ...