Be ready when a child throws a dinosaur egg at you
You're either the type of teacher who tears up the lesson when a pupil takes you down an expected path, or you're the sort who sticks rigidly to the script. Which are you?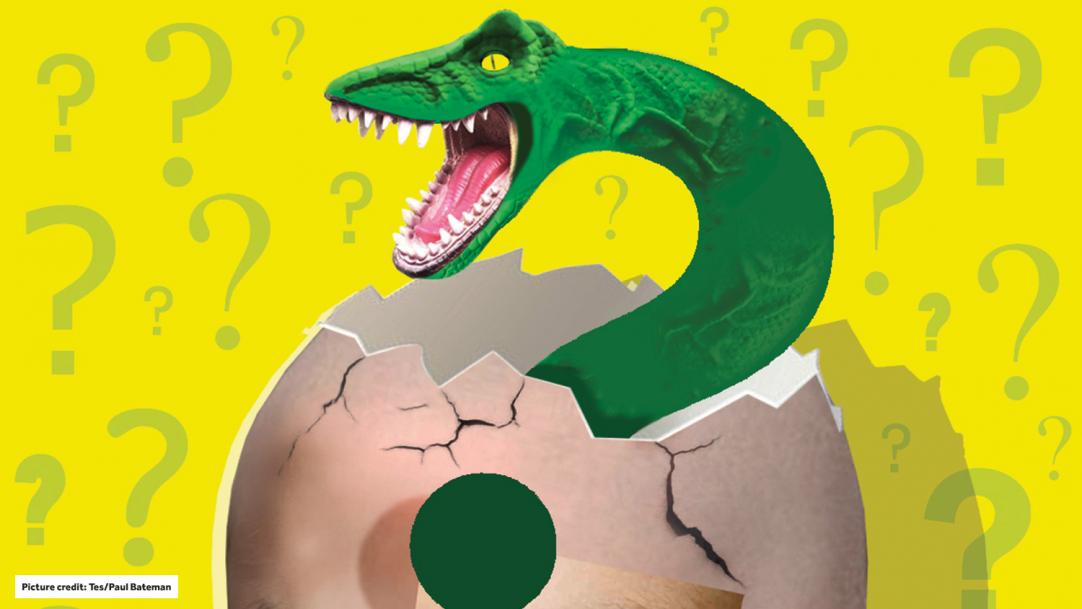 Have any astronauts seen the dark side of the moon? Are older rocks more valuable than younger ones? If God forgives all, why did he expel Satan from heaven?
I looked at our classroom "Any questions?" board with approval. They were great questions, but I was disappointed to realise how many we had yet to answer.
Time was clearly a problem here. I do wonder if the rise of the question board is linked to the tightening of the curriculum. Has our teaching become so prescribed that we no longer have the leeway to go off on a tangent?
I once worked for a head who told me every class teacher could ...