'It's like this ripple goes through the school, a wave of excitement – kids just love her'
Much-loved headteacher Sine MacVicar has been spreading joy and support at Dunbeg Primary for more than four decades. Now retired, the worthy winner of the 2017 Tes Lifetime Achievement award shares with Henry Hepburn the secrets of her success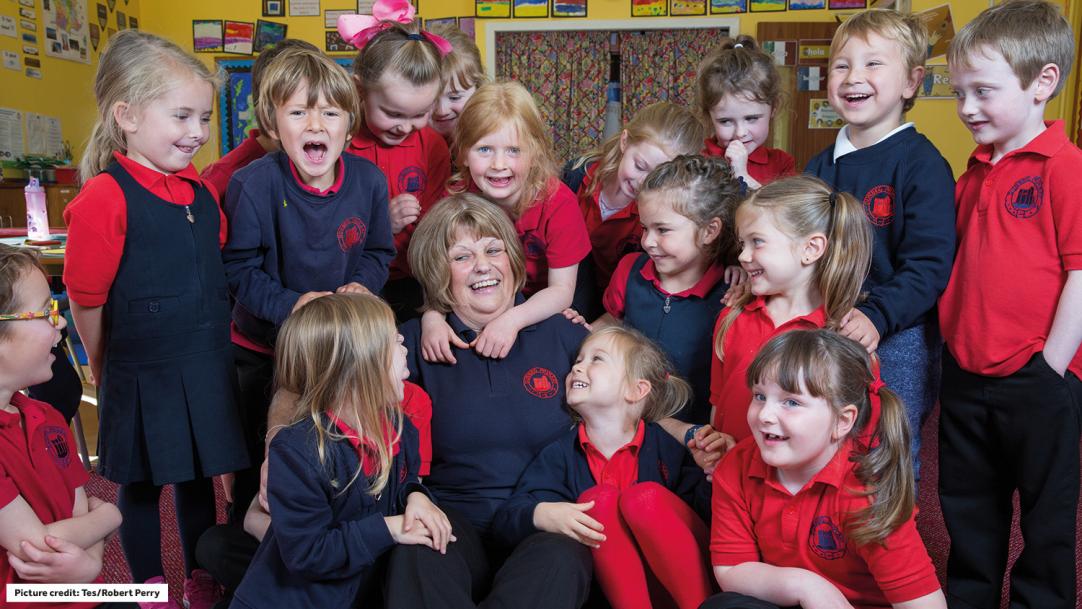 Every year, the first assembly at Dunbeg Primary starts the same way. Everyone in the school – children and staff, more than 100 people in all – gathers in the centre of the dining hall. A couple of older pupils then unfurl a ball of wool or string, and walk carefully around the group until everyone is wrapped within it.
The message, says Sine MacVicar, who was headteacher until her retirement this summer, is this: "We're all in this together." Or, put another way, "I like to see myself not as the boss, but as part of the school team."
MacVicar won the Lifetime Achievement prize at this year ...