Mrs Norton by Jeff Kinney
The Diary of a Wimpy Kid creator was pushed by a 'very special' teacher to make the most of a talent for drawing as well as for entertaining people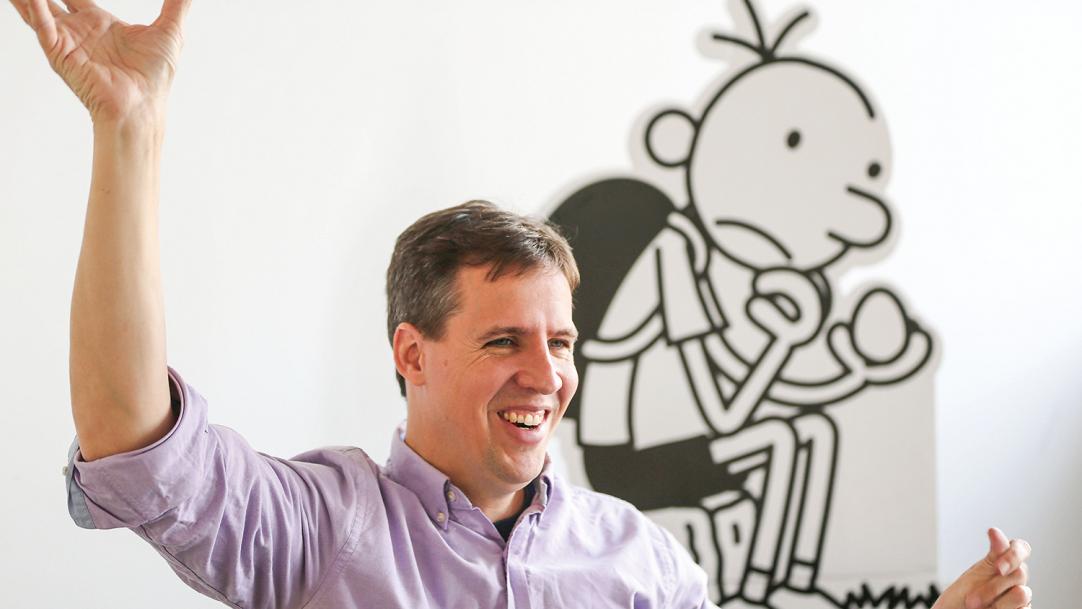 My 5th grade, when I was between 10 and 11, was my breakout year.
I was at Potomac Landing Elementary School in Fort Washington, Maryland, where I had a teacher named Mrs Norton. She was a very matronly figure in her 60s and was not the model of a teacher you'd expect to resonate with a 5th-grade boy. But she was very special. I remember a sense of fun and a feeling that this person "got" me. I'd had a very grumpy teacher before, but Mrs Norton was a game-changer.
She could find a talent in a kid and then challenge them to push the boundaries of that talent. I was an exceptional artist. I'd ...